Clark, Palo Verde win semis to set up rematch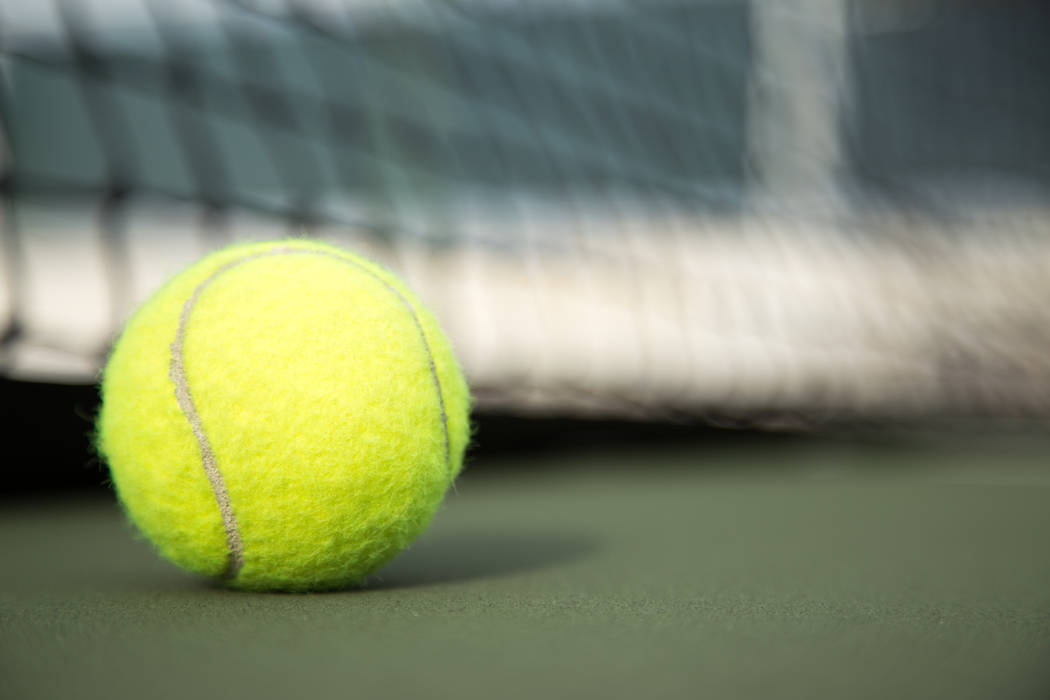 Clark's tennis team has been eyeing a rematch with Palo Verde all season.
The Chargers are getting it on Friday in the Class 4A state championship.
Clark rolled to a 14-4 victory over Reno in the state semifinals at Bishop Mangoue on Thursday to set up a rematch with the two-time defending state champion Panthers, who beat Coronado 11-7 in the other semifinal.
Palo Verde beat Clark 10-9 via tiebreaker in the state championship last season and 13-5 in the Southern Nevada title match on Oct. 6.
"We're excited. We definitely are looking forward to it. We've been looking forward to this all year really," Chargers coach Jordan Zimmel said. "We're going to go out there and see what happens."
Clark didn't have its full lineup for the Southern Nevada title match but was at full strength against Reno.
Rahul Gupte and Artem Iermolov each went 3-0 in singles and Max Boels went 2-1. Simran Shah and Mark Bernales went 3-0 in doubles; Shanil Jayaweera and Mathew Spagnolo were 2-1.
"My guys were on it," Zimmel said. "That's our lineup … (we're) really strong in singles."
For Palo Verde, Jack Kostrinksy, Axel Botticelli and Michael Andre each went 3-0 in singles against the Cougars. The doubles team of Denim Richardson and Tyler Juhasz went 2-1.
Jonah Blake and Aiden Benoualid were 3-0 in doubles for Coronado.
Coronado girls set to defend title
Make that 31 straight victories for Coronado's girls tennis team.
The defending state champion Cougars ousted Faith Lutheran 10-5 in the Class 4A state semifinals to position themselves for a second consecutive championship.
They'll meet Palo Verde, which cruised to an 11-7 win over Reno.
Maddie Smith was 3-0 in singles for Coronado against the Crusaders. Blythe Buntrock and Kennedy Buntrock each went 2-1 in singles; Ava Nhaisi and Sidra Wohlwend went 2-0 in doubles.
More preps: Follow all of our Nevada Preps coverage online at nevadapreps.com and @NevadaPreps on Twitter.
Contact reporter Sam Gordon at sgordon@reviewjournal.com. Follow @BySamGordon on Twitter.