Las Vegas High continues turnaround with playoff victory
Updated October 31, 2018 - 9:45 pm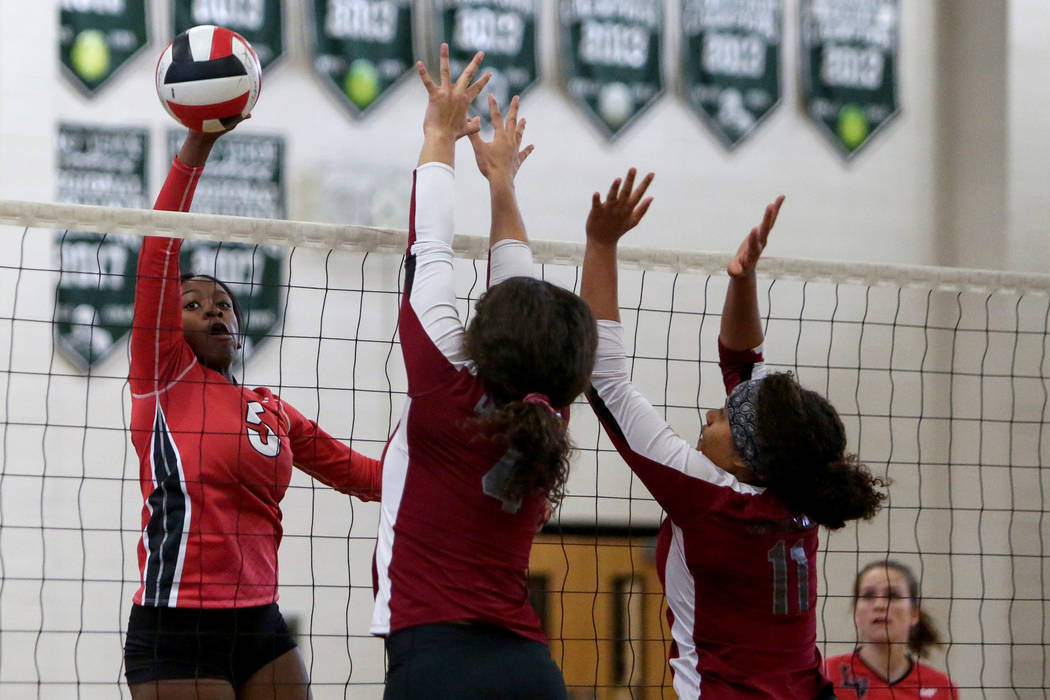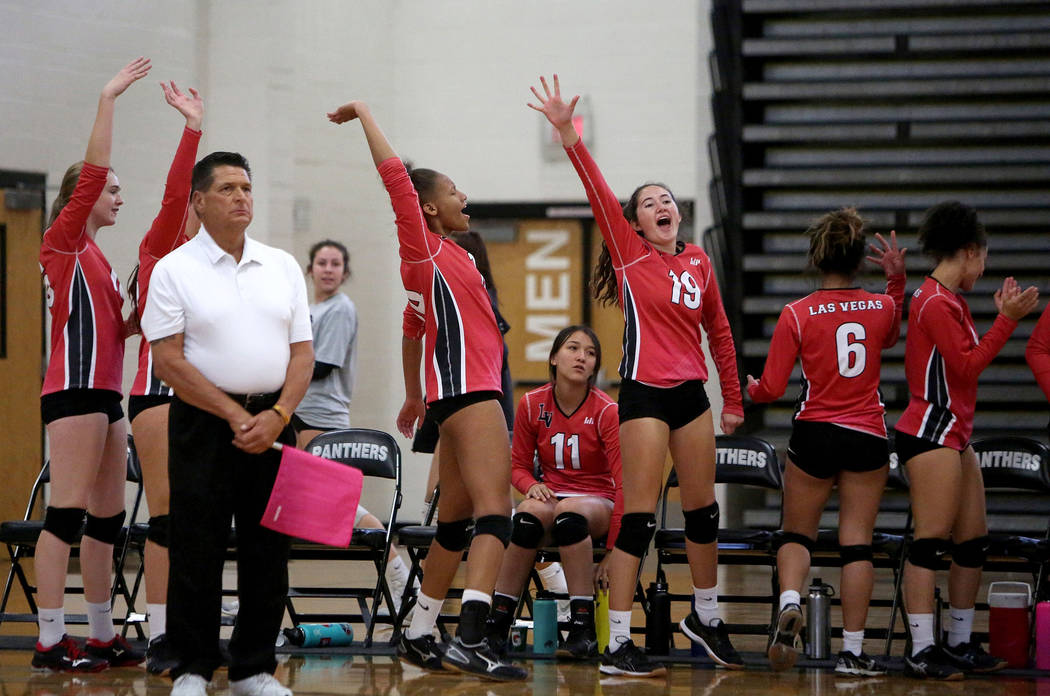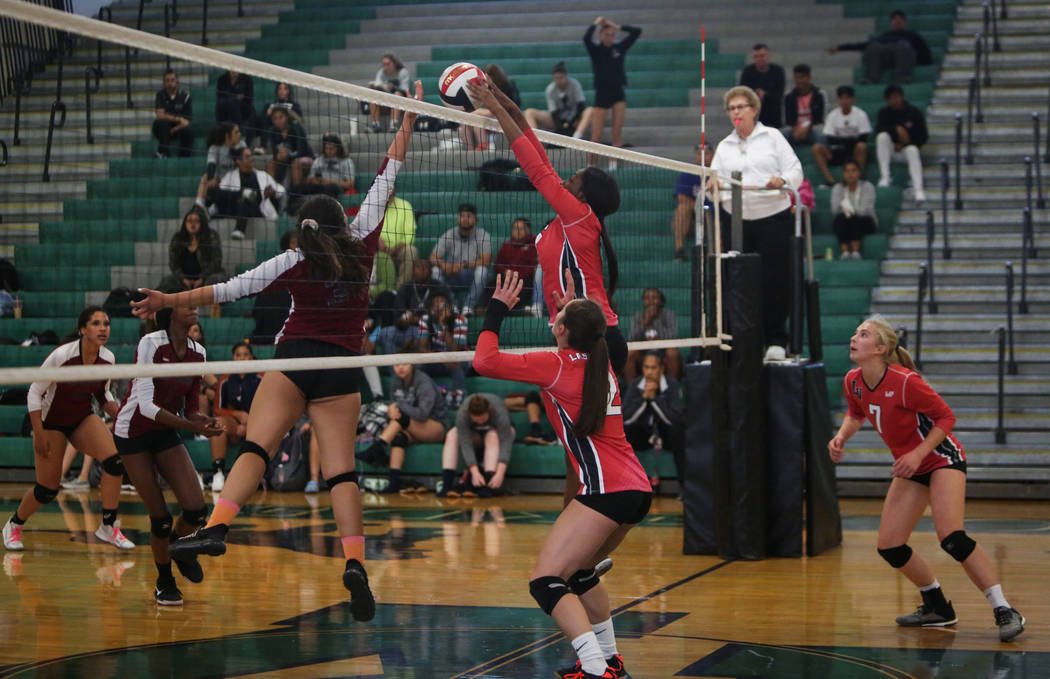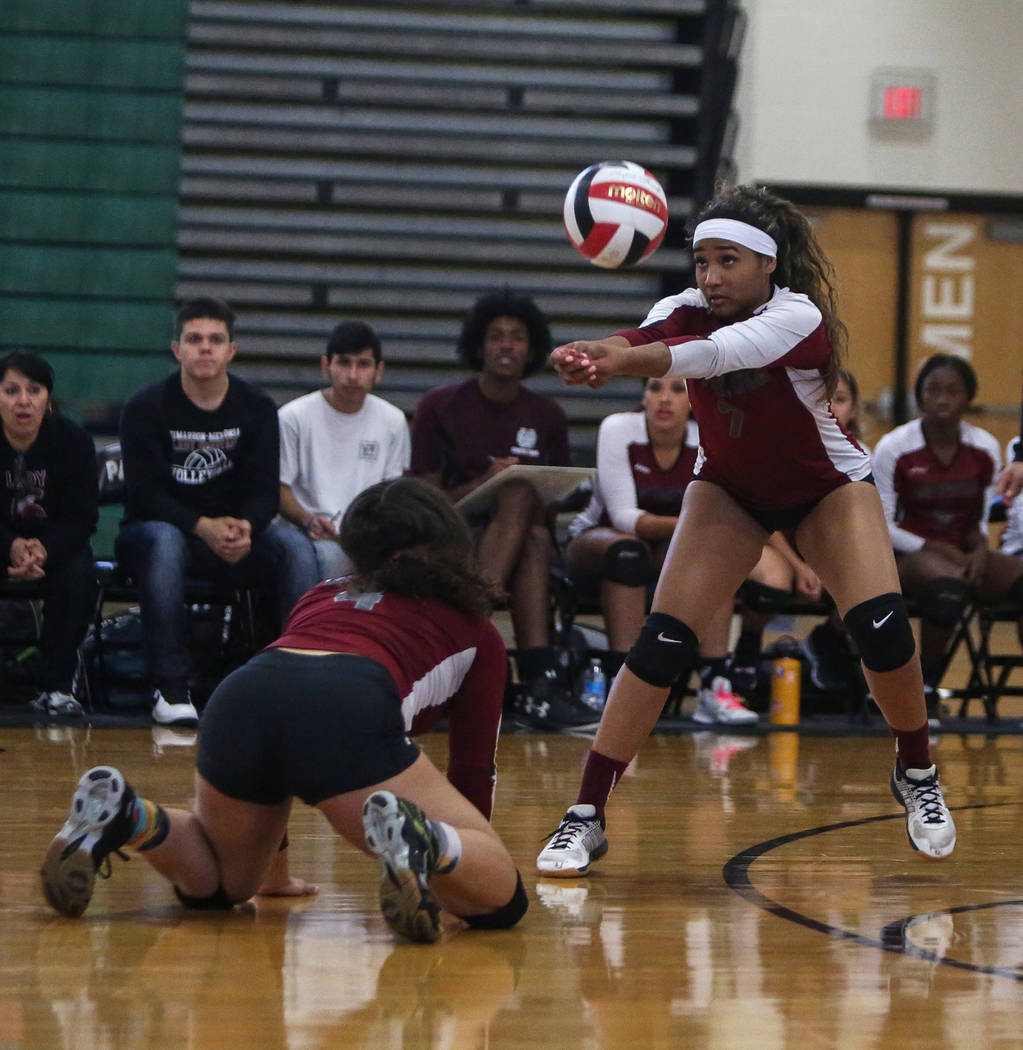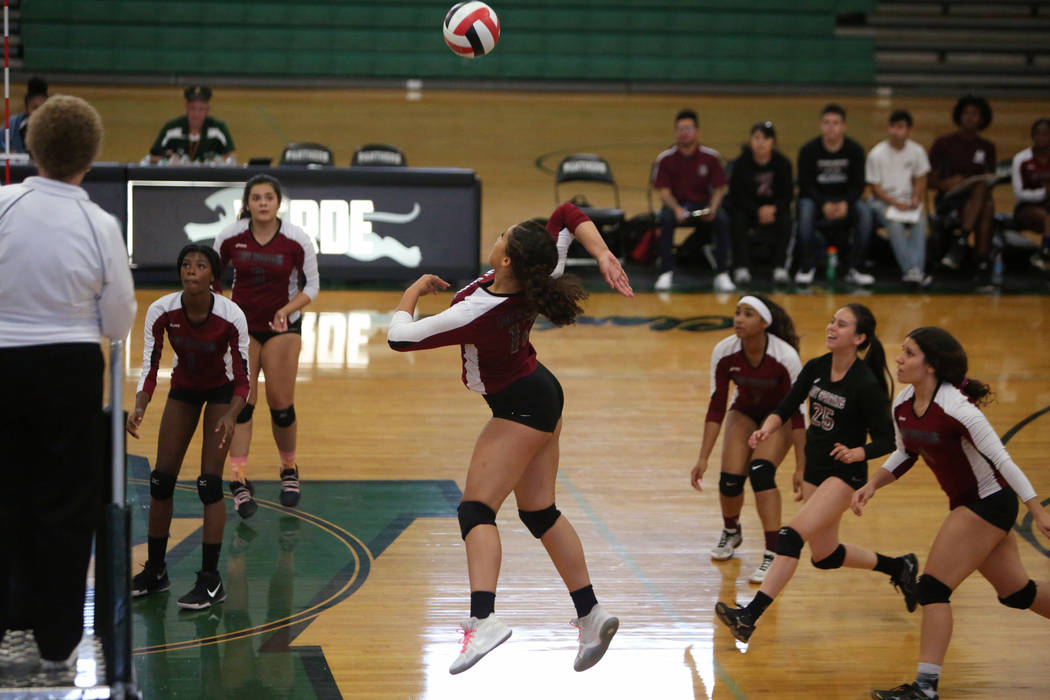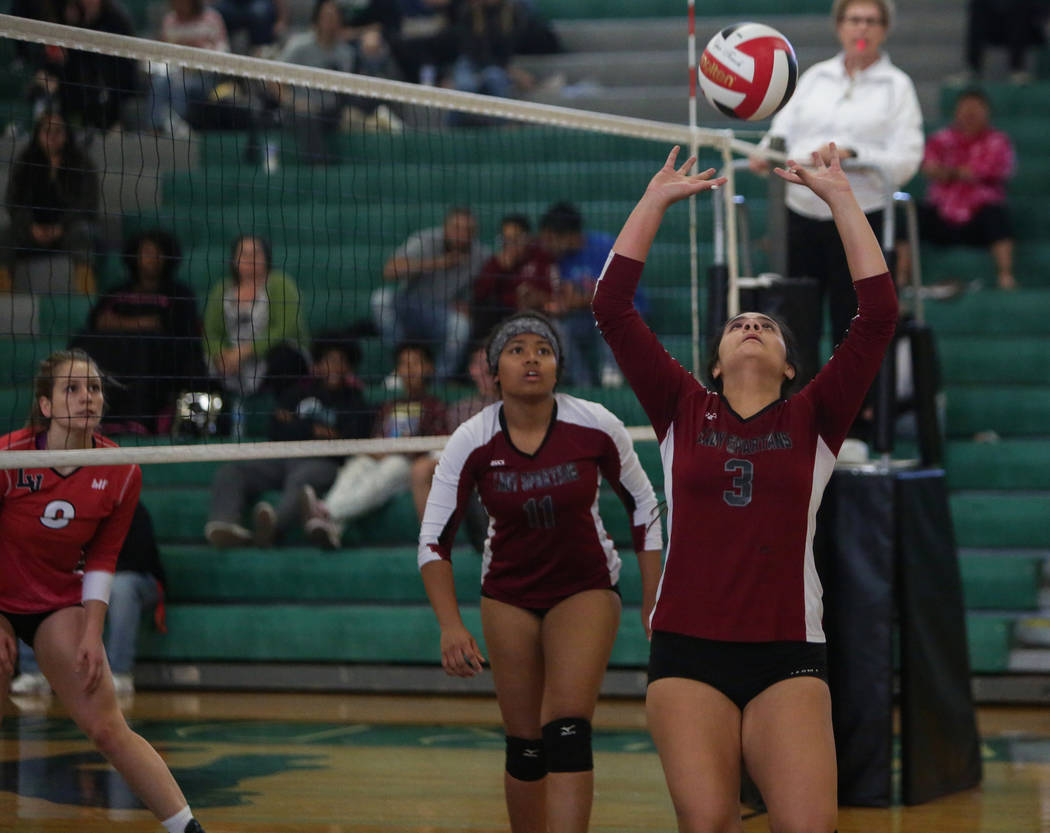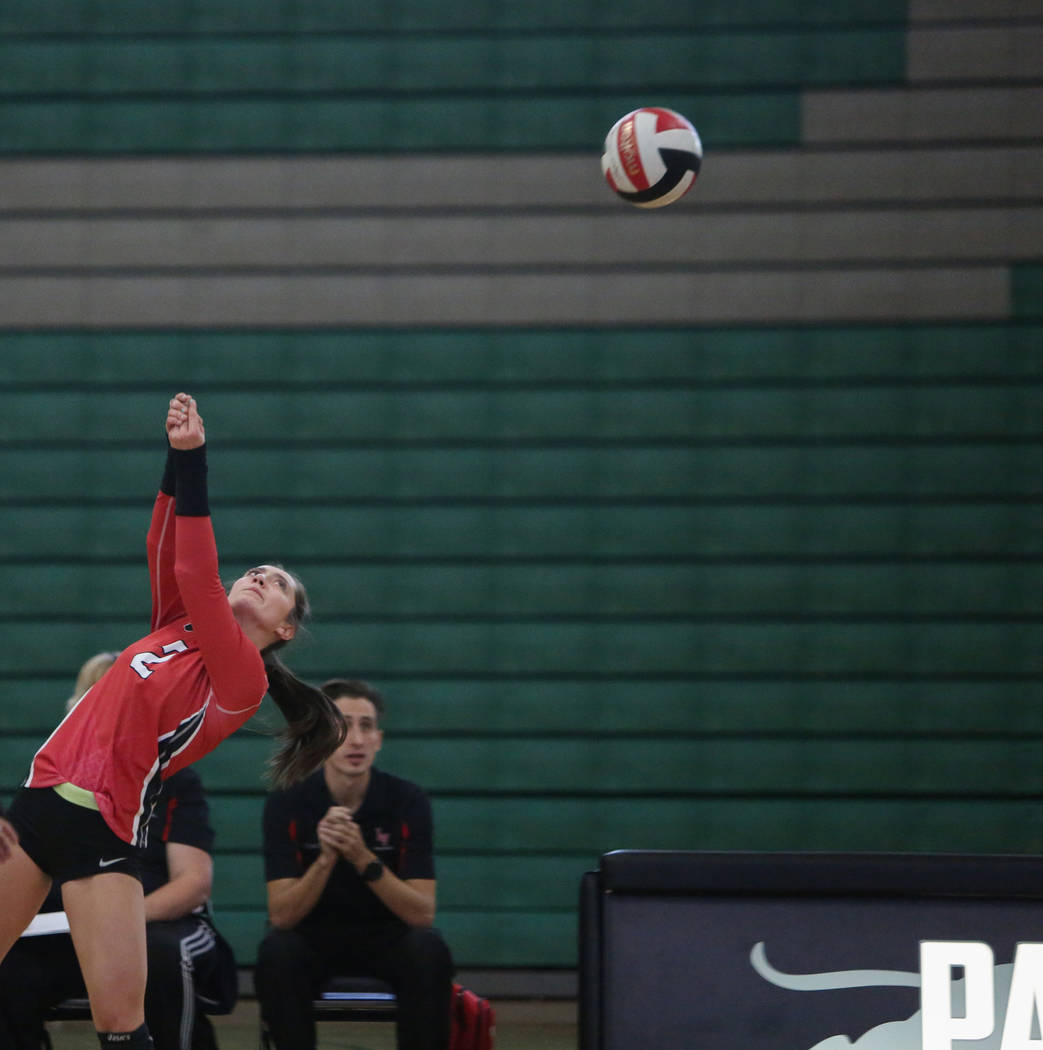 Las Vegas High's girls volleyball coach Robert Miller spent the majority of his practices this season teaching fundamentals — like serving, blocking and passing — to his players in wake of a 7-27-1 finish in 2017.
"It's hard to believe in high school, because you have a game every other (day), but that's what we worked on," he said.
It paid off on Wednesday afternoon.
The Wildcats (25-9) utilized those basic skills to clinch a 25-22, 25-21, 25-22 win over Cimarron-Memorial at Palo Verde in Mountain Region tournament quarterfinal play.
They'll advance to semifinals, where they'll face the top-seeded Panthers, who defeated Legacy in straight sets.
The Spartans finish 22-13.
"We have only maybe three club players, so we need to do a lot of technical training," Miller said. "It's actually a big thing."
The Wildcats focused on defending Spartans hitter Natasha Obradovic and employed a double block to shield against her power. Their defense triggered their offense, and they worked together to set up Victoria Barney and Skyla Faught, who finished with 13 and 12 kills, respectively.
Las Vegas won all three sets in similar fashion, relying on timely serves and kills amid a sturdy defense. Semiah Arrington added six kills and four blocks, and Brooklyn Stone supplied 32 assists.
Arrington was pleased with the team's performance.
"Right now, it's state," Arrington said. "I want to go all the way. … If we keep playing how we're playing now, we (can) win it."
Obradovic led the Spartans with 18 kills and 13 digs.
"We just kind of keyed in on her," Miller said of Obradovic. "That was our gameplan, and it worked out."
More preps: Follow all of our Nevada Preps coverage online at nevadapreps.com and @NevadaPreps on Twitter.
Contact report Sam Gordon at sgordon@reviewjournal.com.. Follow @BySamGordon on Twitter.
Wednesday's highlights
■ Durango's Tehani Faitau had 18 assists and 10 aces in a 25-22, 25-22, 25-11 win over Basic.
■ Jan Duhaylungsod had 30 assists, 16 digs and three aces for Rancho in a 25-19, 25-23, 17-25, 25-22 win over defending Class 4A state champion Shadow Ridge.
■ Arien Fafard of Palo Verde had seven kills, 27 assists and six digs in a 25-16, 25-16, 25-17 win over Legacy.