Second-quarter run helps Palo Verde girls put away Arbor View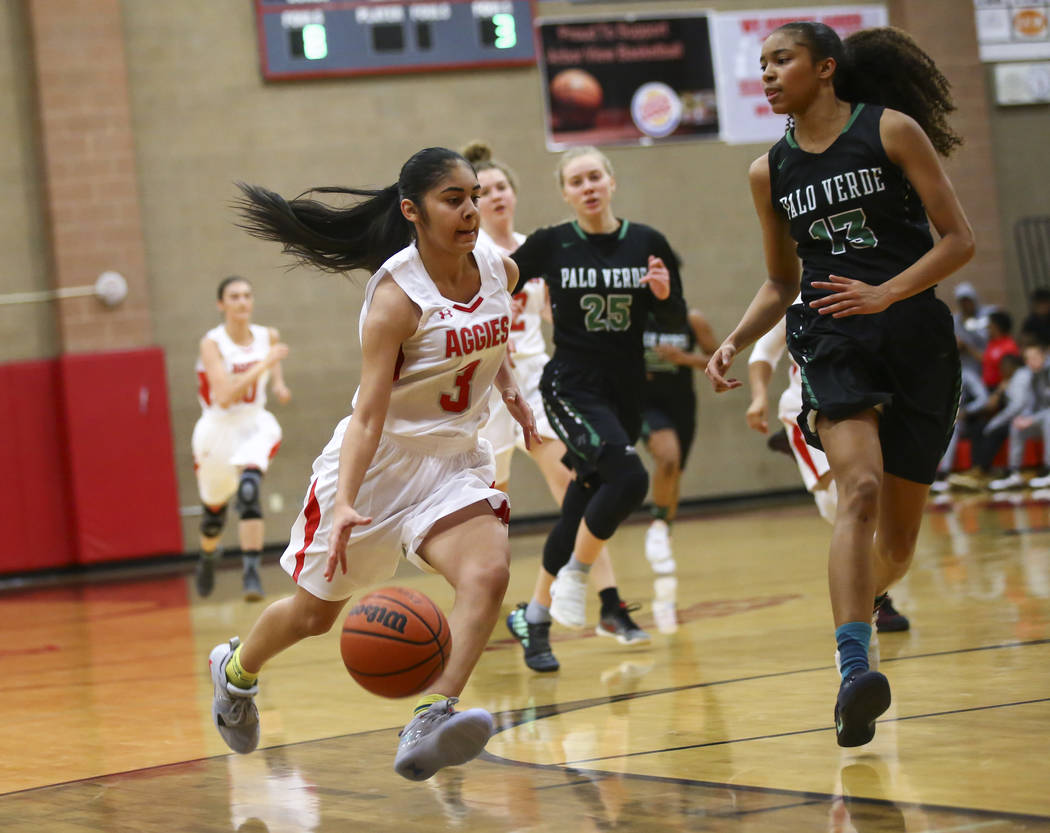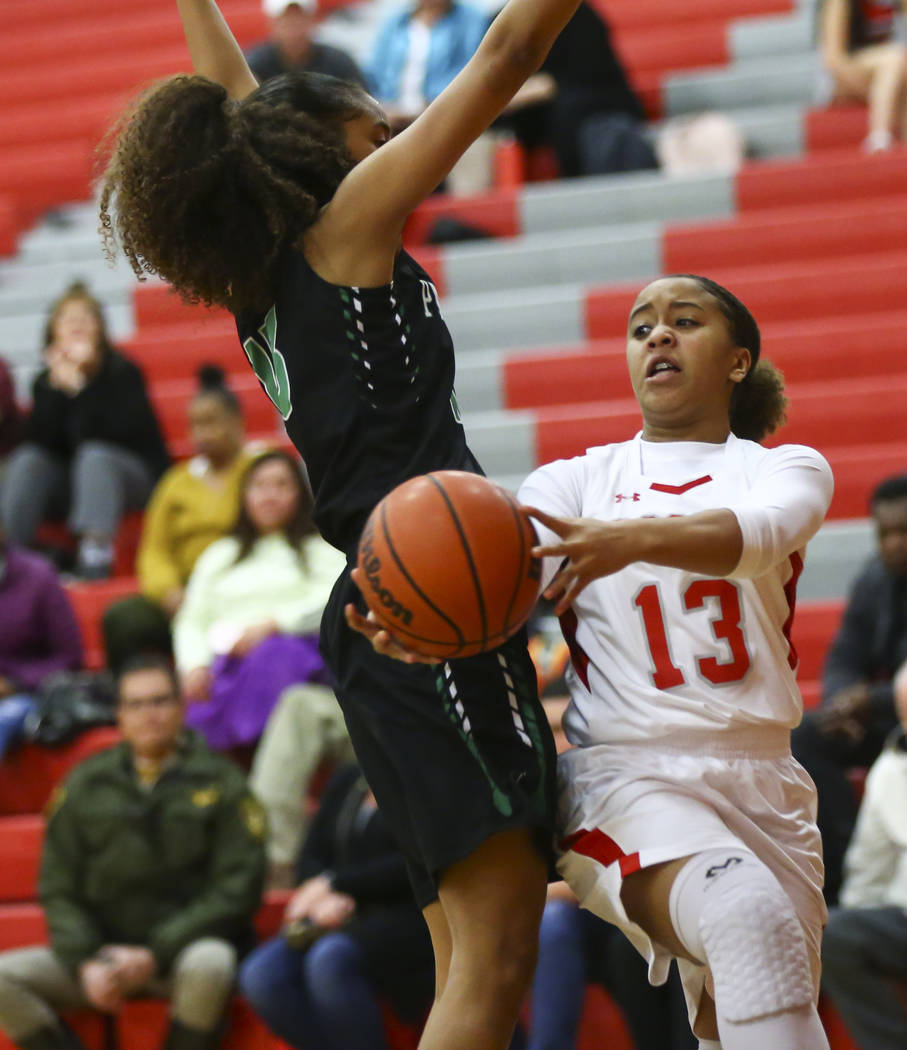 Palo Verde's girls basketball team finished the 2017-18 season with two Northwest League victories.
The Panthers are halfway to that total this season.
Palo Verde closed the first half Wednesday night with a 13-4 run and rolled to a 59-41 road victory over rival Arbor View. Sophomore guard Alyssa Maillaro made three 3-pointers en route to 17 points and senior wing Kedrena Johnson added 16 points for the Panthers, who opened their campaign last week by winning one of four in a tournament in California.
"We kind of had some ups and downs (in the tournament), and we're trying to eliminate how lows those lows are," Palo Verde coach Phil Clarke said. "To see our girls answer right back after that, that's a good sign to see. Especially early in the season."
Clarke relied on a lot of underclassmen a year ago, and the Panthers struggled, finishing 5-18 and missing the playoffs for the second consecutive season. But those underclassmen have matured, and Clarke is optimistic.
He turned to his 2-1-2 zone defense Wednesday, and it worked especially well in the second and third quarters when the Panthers had a 41-21 scoring edge.
"I think it we worked (together) really well," Maillaro said. "(The tournament) built us, and (we) competed better tonight."
Sierra Lueck scored 12 points and Maya Bega added 11 to round out a balanced effort from Palo Verde (2-3, 1-0 Northwest League).
Alina Oranchak had 17 points and Jessica Castro scored 10 for the Aggies (0-2, 0-1).
"We said from the start, our goal in (California) was to be better and be prepared as much as we can for our first league game," Clarke said. "We've had some slow third quarters to start the season, but it was good for us to come out and extend the lead."
More preps: Follow all of our Nevada Preps coverage online at nevadapreps.com and @NevadaPreps on Twitter.
Contact reporter Sam Gordon at sgordon@reviewjournal.com. Follow @BySamGordon on Twitter.
Wednesday's Highlights
Boys
Favor Chukwukelu had 21 points for Arbor View in a 69-61 home win over Palo Verde.
Girls
Jasmine Richardson scored 22 points for Basic in a 57-54 road win over Desert Pines.
Kelsey Howryla had 14 points for Faith Lutheran in a 52-46 road win over Shadow Ridge.