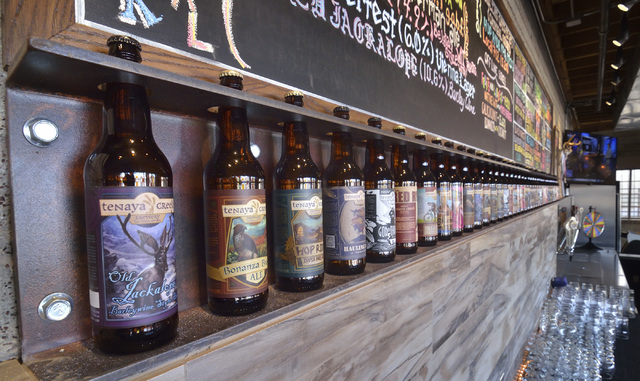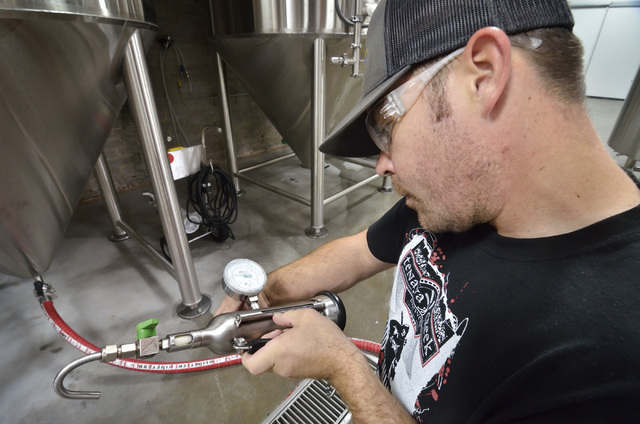 CARSON CITY — Nevada craft brewers might be able to make more barrels of suds.
The Assembly Labor and Commerce Committee on Monday heard Assembly Bill 431, which would nearly triple the number of barrels a craft brewery or brewpub can produce annually.
"This is about beer and spirits, and if you know me, you know I'm not necessarily a consumer," said committee chairwoman Assemblywoman Irene Bustamante Adams, D-Las Vegas. "But I am very passionate about small businesses."
Alfredo Alonzo, a lobbyist for Southern Glazer Wine and Spirits in Reno, said the legislation would help independent businesses, including brewpubs, be in a position to thrive and grow.
The increase from 15,000 barrels to 40,000 barrels is tempered by a retail sales cap of 5,000 barrels. That limit would be to ensure the industry can be monitored amid growth and avoid illegal direct sales to a bar.
Brewpubs would have to use a distributor to sell their product once they surpass the 5,000-barrel limit.
The bill also would allow a brewpub to take its wares to up to 20 events each year.
Objections heard
Major beer companies opposed a provision of the bill that would prohibit beer suppliers from taking certain actions involving wholesalers, calling it a "poke in the eye." One aspect of the bill would prevent suppliers from rewarding or penalizing a wholesaler based on a wholesaler's sales of a competitor's products.
Michael Hillerby, a lobbyist with Anheuser-Busch Cos., said the bill would hurt the balance between suppliers and wholesalers.
"We believe the current system is working," he said. "That balance now protects Nevada wholesalers."
Lesley Pittman, a lobbyist for Miller Coors, said: "We consider ourselves very good partners with the distributors here in the state of Nevada."
She called the language "overly broad" and tipping the balance more "in the favor of the wholesalers."
There are about 37 craft breweries in Nevada.
Contact Ben Botkin at bbotkin@reviewjournal.com or 775-461-0661. Follow @BenBotkin1 on Twitter.