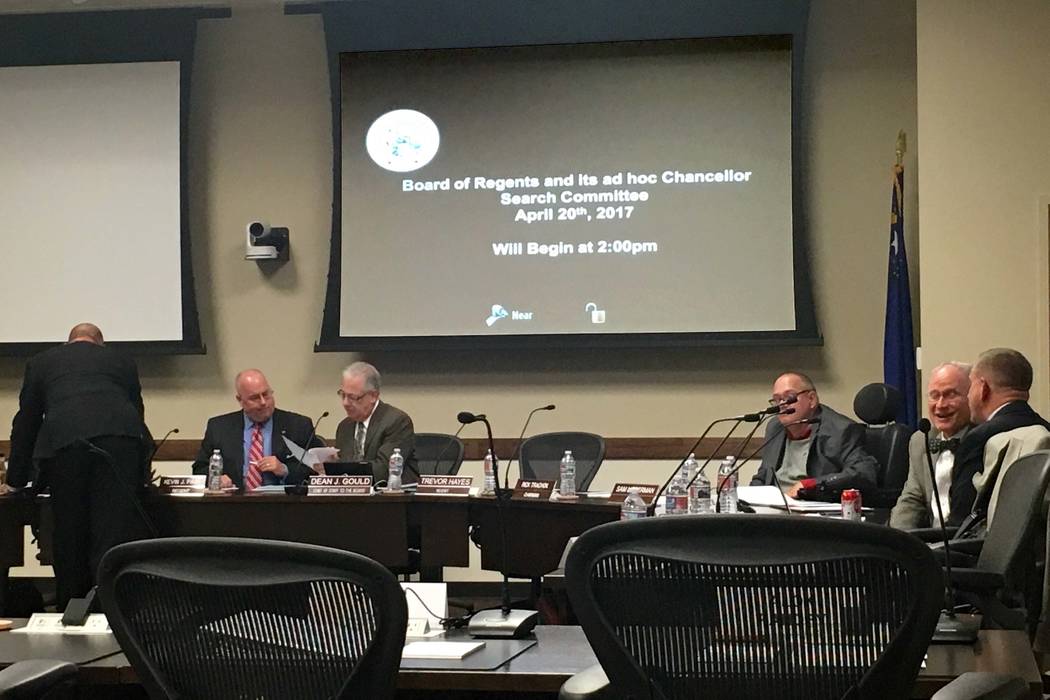 CARSON CITY — A measure heard Monday would give the Nevada Legislature more ability to oversee the Board of Regents and the state higher education system.
Assembly Joint Resolution 5 proposes to remove the language in the state constitution establishing the board to give lawmakers more authority to make changes to the governance of the Nevada System of Higher Education. The board would be organized under state law just like other boards and commissions.
The measure was heard by the Senate Legislative Operations and Elections Committee, but no action was taken on the proposal.
"The provision has become an impediment to reform," said Assemblyman Elliot Anderson, D-Las Vegas, a sponsor of the measure.
The provision has allowed for the creation of a vacuum of accountability and a too-strong bureaucracy, he said.
The proposal, which would have to pass this session and again in 2019, then be approved by voters in 2020, has passed the Assembly.
There is no intent to change the Board of Regents from being an elected body by voters, Anderson said.
The resolution, along with a companion measure, Assembly Bill 390, are called the Nevada Higher Education Reform Act by Anderson and co-sponsor Sen. Joyce Woodhouse, D-Henderson.
As justification for the proposed changes, Anderson in a previous hearing cited a Las Vegas Review-Journal article published in April 2016 showing that the Board of Regents stymied efforts by an interim legislative committee in 2012 to redo the higher education funding formula.
Anderson said it is time to change the governance of the higher education system.
But Rick Trachok, chairman of the Board of Regents, argued that constitutional protections are enjoyed by 24 state higher education systems as a way to create autonomy and limit government interference in the operations of colleges and universities.
"We would submit that the system is far from broken," Trachok said.
Other higher education officials, including the Nevada Faculty Alliance, also opposed both measures and expressed concerns with elements of a proposed Spending and Government Efficiency Commission in AB390.
Contact Sean Whaley at swhaley@reviewjournal.com or 775-461-3820. Follow @seanw801 on Twitter.