Bills spell out legal protection for CCSD organizational teams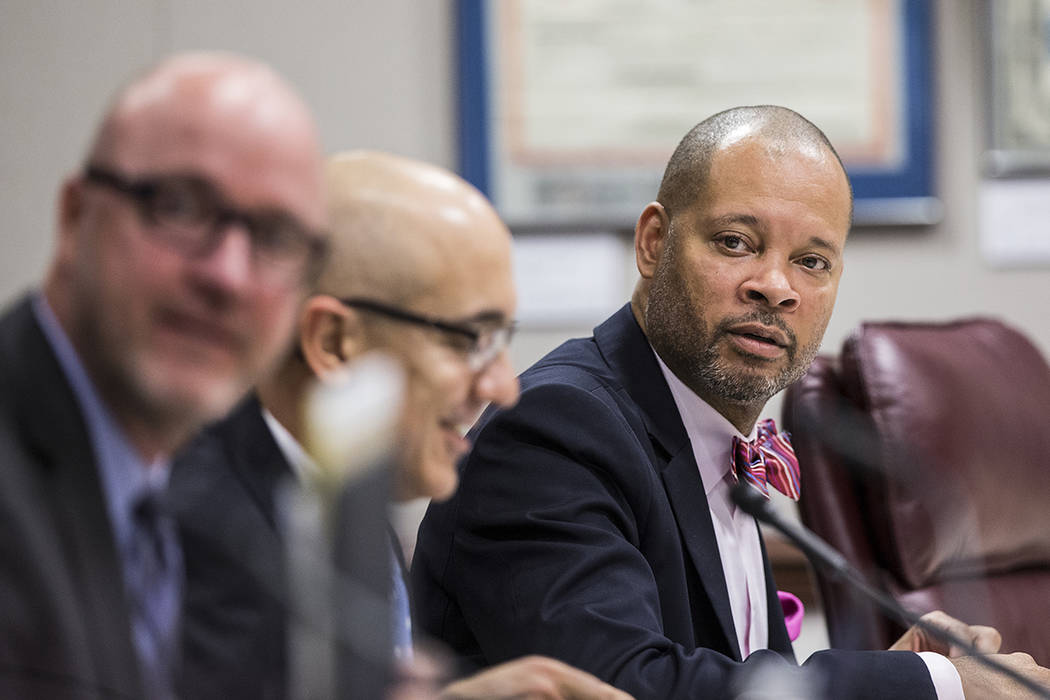 A Senate bill spelling out legal protection for volunteers working on school organizational teams in the Clark County School District would be a moot point if an Assembly bill is signed into law.
Nevertheless, Senate Majority Leader Aaron Ford, D-Las Vegas, presented Senate Bill 119 to the assembly education committee Wednesday, calling his bill "built-in suspenders." Ford is also a co-sponsor of Assembly Bill 469 and said the immunity protections were built into that bill.
"This bill specifically has been incorporated into AB 469. If it passes, this will be mooted by virtue of this bill passing," he said.
Both bills deal with 2015 legislation for the breakup of the district, which gives individual school communities more control over decisions, including budgets.
School organizational teams were created to help craft those budgets. The teams are made up of teachers, staff, parents and community members. Early on, officials realized there was no protection in the 2015 law for team members from civil liability. Officials worried that would discourage parents from volunteering, which was not the intent of the 2015 legislation.
"They're sticking their necks out to help and I do believe this is appropriate," Assemblyman Keith Pickard, R-Henderson, said.
The district will remain liable for defending any lawsuits, Ford said.
Assembly committee members took no action on the bill Wednesday, but they already voted forward AB 469.
That new effort, which has support from lawmakers from both parties and houses, would take the regulation created to carry out the 2015 reorganization law and write it into the statute. Sponsors said that would help end uncertainty around the process.
The Assembly bill was voted to the Senate education committee for approval on Friday. That committee has not yet scheduled a vote on the bill.
Contact Meghin Delaney at mdelaney@reviewjournal.com or 702-383-0281. Follow @MeghinDelaney on Twitter.