CCSD reorganization bill sees quick death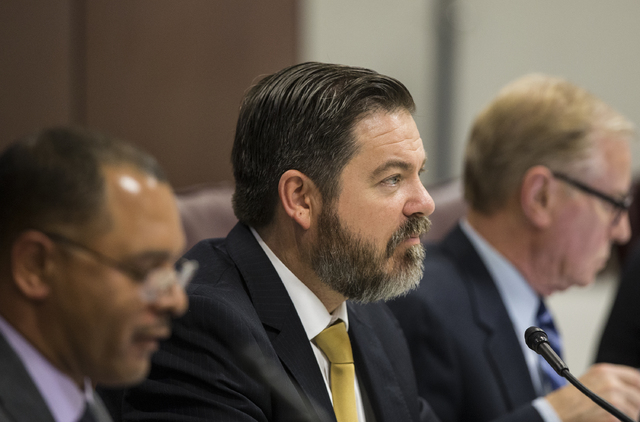 CARSON CITY — Legislation introduced Monday to delay a reorganization of the Clark County School District for a year has died without getting an audience before the Nevada Legislature.
Assembly Bill 516 was expected to be heard Wednesday, but the item was pulled from the Assembly Education Committee agenda.
Senate Minority Leader Michael Roberson, R-Henderson, said the measure is dead.
The bill introduced by Senate Majority Leader Aaron Ford and Assembly Speaker Jason Frierson proposed changing the timing and details of the breakup of the nation's fifth-largest school district. Other changes would have included altering the funding split between the district and individual schools and dropping the requirement that the district consult with school organizational teams when there are budget conflicts.
Roberson tweeted Monday that the bill is an "abomination" that should be vetoed.
The state Department of Education also criticized the bill, saying that delaying the implementation of the reorganization is not in the best interest of students.
Ford, Frierson, Roberson and Assembly Minority Leader Paul Anderson were co-sponsors of a bill signed into law that mandates the reorganization in time for the 2017-18 academic year.
Contact Sean Whaley at swhaley@reviewjournal.com or 775-461-3820. Follow @seanw801 on Twitter.