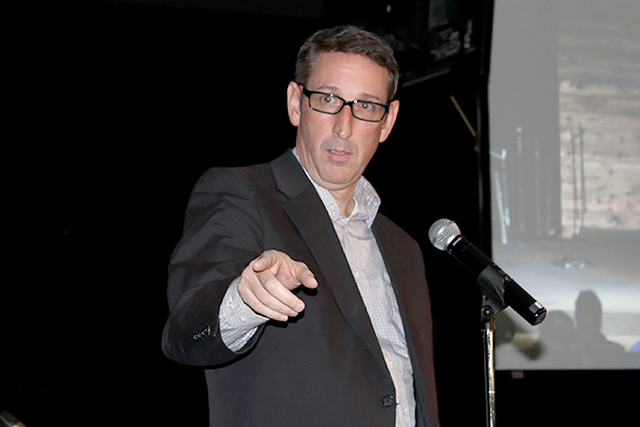 CARSON CITY — Three big budget bills were introduced in the Nevada Senate on Tuesday, signaling the culmination of the 2017 session is near as the governor's office and lawmakers continue to haggle over Education Savings Accounts.
Two more measures, completing the major budget bill package, were introduced in the Assembly: Assembly Bill 517, providing for pay increases of 2 percent per year for state employees, and Assembly Bill 518, appropriating state revenue to fund the state budget for the next two years.
Budget bills come at the end of every session following months of review by legislative money committees.
Under the Nevada Constitution, lawmakers must approve public school funding before any other budget bills. Senate Bill 544, the Distributive School Account, provides for $2.3 billion for K-12 education in the upcoming two-year budget cycle that begins July 1.
The introductions came the same day the Senate unanimously approved Senate Bill 522, authorizing $62 million to cover a shortfall in the education account for the current cycle.
Protest vote
The Senate also gave final legislative approval Tuesday to Assembly Bill 492, providing $10 million a year in tax credits to the film industry. It now goes to Gov. Brian Sandoval for consideration.
The bill, approved on a 12-9 party-line vote with Republicans opposed, would revive a program that was initially approved by the Nevada Legislature in 2013 and gutted a year later. The 2013 measure included $80 million for film industry tax credits, but the amount was reduced to $10 million in 2014 when $70 million in credits were given to Tesla during a special session. The program has not been funded since, though Sandoval included $5 million for film tax credits in his budget.
State Senate Co-Minority Whip Scott Hammond, R-Las Vegas, said while he supports film tax credits, he could not vote for the bill while Democratic opposition blocks the school choice plan.
Other introductions
Senate Bill 545 authorizes spending for agencies and institutions from revenue other than the state general or highway funds. One of the biggest is federal funding for Nevada Medicaid at $5.9 billion.
Senate Bill 546 lays out public works construction projects, including $48 million from the general fund over the next two years, $4.3 million from the highway fund and $118 million in general obligation bonds.
More to come
Money committees will continue to hear spending bills in the coming days. On Tuesday, Senate Bill 543 was introduced in the Senate, appropriating $2 million from the general fund to the Lou Ruvo Center for Brain Health in Las Vegas to support research, clinical studies, operations and educational programs.
While budget bills are among the last order of business for lawmakers before sine die June 5, there are thorny issues left to navigate. Most notable is the fate of ESAs, a Republican priority that would allow parents to tap taxpayer dollars to send their children to private school or pay for other educational programs.
Democrats mostly oppose ESAs, arguing that taking money away from public schools would hurt disadvantaged youth and benefit wealthy parents.
Sandoval wants $60 million to fund the program. Republican lawmakers have pledged to vote against the budget unless ESAs are included. A vote on a bill to impose a 10 percent tax on marijuana sales to raise $70 million for education is also tied up in the end-of-session negotiations.
Contact Sandra Chereb at schereb@reviewjournal.com or 775-461-3821. Follow @SandraChereb on Twitter. Contact Sean Whaley at swhaley@reviewjournal.com or 775-461-3820. Follow @seanw801 on Twitter.