Military-centered concealed weapons permits bill moves to Nevada Assembly
Updated April 7, 2017 - 3:16 pm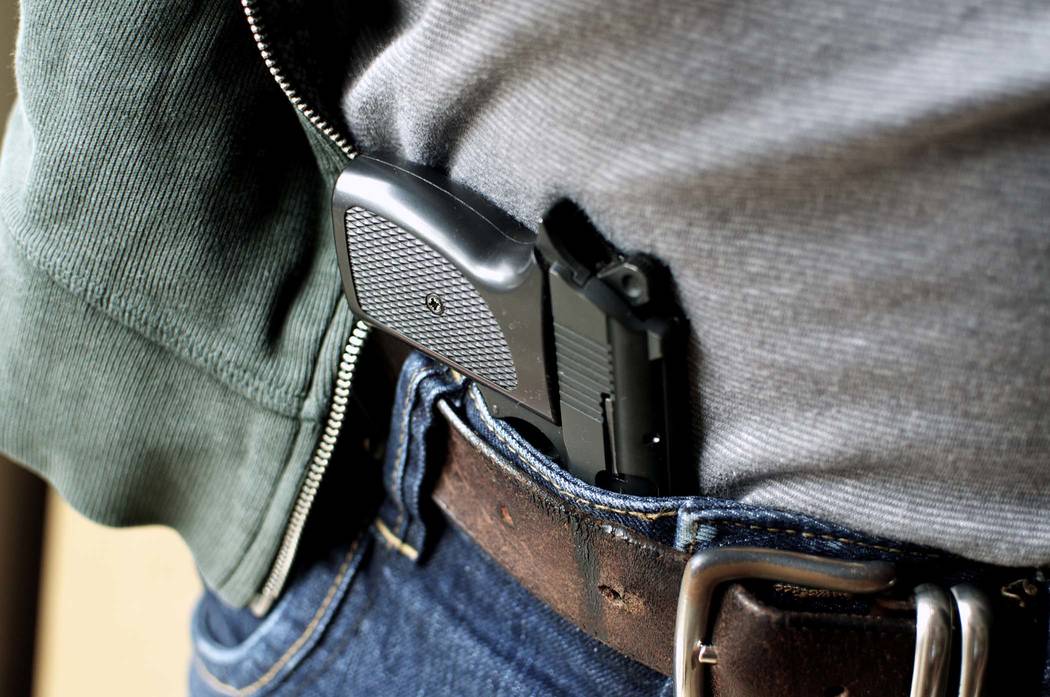 CARSON CITY — Active duty and veteran military members who are under 21 may be able to get a permit to carry a concealed firearm in Nevada.
The Assembly Judiciary Committee on Friday passed Assembly Bill 118, which allows people who are between 18 and 20 years old to get a permit if they are in the military or an honorably discharged veteran. To get the permit, military identification or discharge documentation would need to be providded.
Nevada law sets 21 as the age minimum to have a concealed weapons permit. The bill, sponsored by Assemblyman Skip Daly, D-Sparks, now goes to the full Assembly.
Contact Ben Botkin at bbotkin@reviewjournal.com or 775-461-0661. Follow @BenBotkin1 on Twitter.