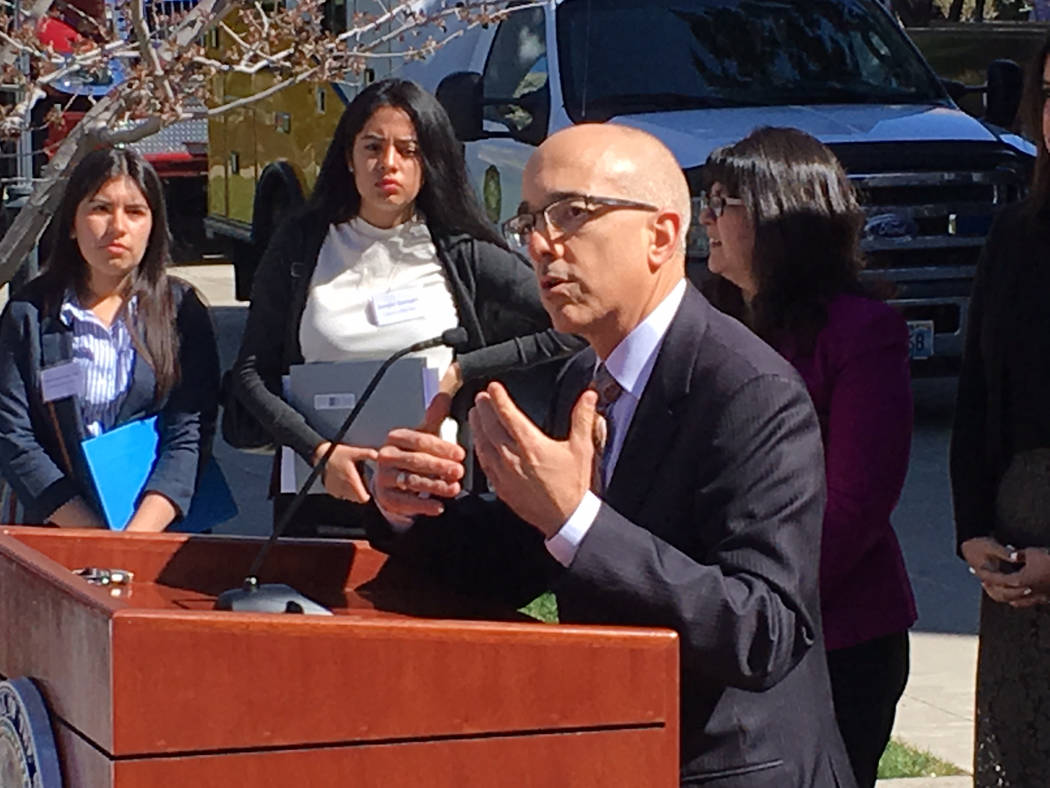 A scaled-back, less-expensive plan to provide more money to certain Nevada students was unveiled Wednesday.
Senate Bill 178, sponsored by Sen. Mo Denis, D-Las Vegas, aims to implement a weighted-funding formula statewide. The amendment starts by funding underperforming students who are either English language learners or considered at-risk and attend the state's lowest-rated schools.
"When we have limited funds, we have to target the needs," Denis said.
The measure was discussed in a joint meeting of the Senate and Assembly education committees, with fewer than three weeks before the session ends.
Under a standard weighted-funding formula, a base amount of money is set aside for each traditional student. Nontraditional students, including English Language learners, those living in poverty and students with special education needs, are funded at a higher rate on top of that.
While not a full fix, supporters of the proposal said the measure is an encouraging start.
"We're making significant headway in providing additional services to students who need it the most," state Superintendent of Instruction Steve Canavero said.
Fully funding the state through a weighted formula would cost more than $1 billion, according to estimates from the Department of Education. The amendment presented Wednesday would ask for $25 million in the first year of the biennium and $47 million in the second year.
The amendment would set a common "weight" at $1,200 extra per qualifying student.
Schools that receive the money would be able to use it in certain ways to help increase student achievement and must meet certain objectives and performance targets.
Denis said the proposal would reach about 30,000 students in the state. More students would be covered if the Legislature chooses to fund the program at a higher level using some of the additional revenue highlighted by the Economic Forum.
Clark County School District Superintendent Pat Skorkowsky said the $1,200 per student will make a difference as the district implements the state-mandated reorganization.
"Our numbers show this approach will work," he said. "We still contend the weights will need to be fully funded in the future."
No action was taken on the proposal Wednesday. No one spoke in opposition of the bill.
Contact Meghin Delaney at 702-383-0281 or mdelaney@reviewjournal.com. Follow @MeghinDelaney on Twitter.
AUTHORIZED SERVICES
The amendement to Senate Bill 178 sets out different ways schools can use the weighted-funding formula money to help increase student achievement. Services include:
— Extended learning opportunities, including summer academy.
— Academic interventions, including reading or licerary centers
— Early education, including pre-kindergarten programs
— Professional development for teachers
— Recruitment and retention incentives for teachers
— Programs to engage parents and families
— Program to imrpove school climate
— Counseling programs