Sandoval says he will sign bill to bring rooftop solar back to Nevada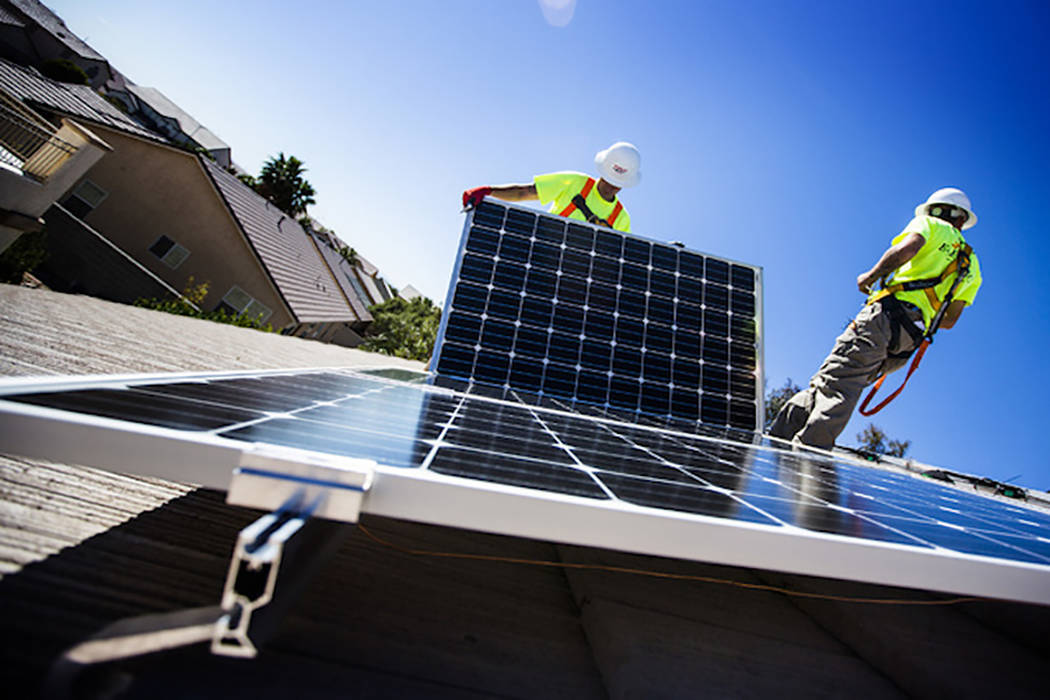 CARSON CITY — Gov. Brian Sandoval said Monday he intends to sign a bill that supporters expect will bring the rooftop solar industry back to Nevada.
During a ceremony to sign the major bills implementing the two-year, $8.2 billion general fund budget, Sandoval said he will be signing Assembly Bill 405, a bill making it worthwhile for homeowners to invest in rooftop solar and participate in net metering. Net metering is where people with rooftop systems get a credit for the excess energy they return to the grid.
"I will soon be signing a bill with regard to net metering" he said. "Nevada has always been a place, and will continue to be a place, that leads the county with regard to our renewable resources."
The passage of AB405 has been praised by the solar industry.
A statement from Tesla said the bill will not only bring back solar energy to Nevada and enable the industry to innovate and grow sustainably, it will create thousands of jobs and bring millions of dollars in economic benefits to the state.
"Tesla will begin selling rooftop solar and residential storage products in Nevada, and we look forward to bringing even more jobs to the state in the years ahead to help provide residents with affordable rooftop solar and energy storage choices," the statement said.
The rooftop solar industry ground to a halt in Nevada when new, lower rates for net metering took effect in 2016. The new measure is expected to reverse that decision.
Contact Sean Whaley at swhaley@reviewjournal.com or 775-461-3820. Follow @seanw801 on Twitter.