Advisory council announced for new Tule Springs national monument
February 20, 2016 - 11:51 pm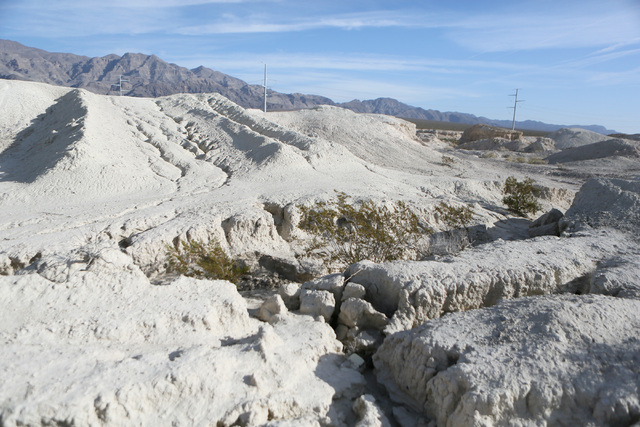 A diverse group of residents and stakeholders, including two paleontologists, has been appointed to guide the development of Tule Springs Fossil Beds National Monument.
The National Park Service announced Interior Secretary Sally Jewell's selections to the 10-member advisory council Friday.
They are Mauricia Baca, executive director of the Outside Las Vegas Foundation; UNLV paleontologist Josh Bonde; Bob Brown, former Review-Journal publisher now president and CEO of Opportunity Village; Jill DeStefano, president of the Protectors of Tule Springs; Marci Henson, director of Clark County's Department of Air Quality; Victor Rodriguez from Nellis Air Force Base; Las Vegas City Councilman Steve Ross; Eric Scott, curator of paleontology at the San Bernardino County Museum in California; Las Vegas Paiute Tribal Chairman Benny Tso; and Arthur Wolf, a consultant for musuems and cultural organizations.
Both Bonde and Scott have unearthed and identified fossils at Tule Springs from several Ice Age animals.
Monument superintendent Jon Burpee said he is "thrilled to get to work with such a talented group of people."
"This is an exciting next step in the process of standing up this national park unit," Burpee said. "I can't wait to get started."
Council members will meet two to four times per year as a management plan is developed for the 22,650-acre ice age fossil reserve at the northern edge of the Las Vegas Valley. Meetings will be announced in advance and open to the public, the Park Service said.