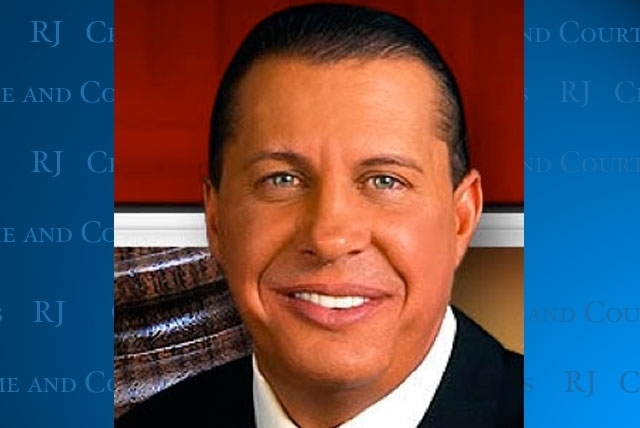 Las Vegas bankruptcy lawyer Randolph Goldberg didn't wait until Wednesday's deadline to start his 24-month prison sentences for tax evasion: He has settled into his new home, the Taft Correctional Institution in Taft, Calif.
Goldberg, 49, is already in the minimum-security facility, which is so minimum it lacks a security fence.
He left behind a slew of unhappy clients who believed his TV ads in which he said, "I'll eliminate your problems and save your home. That's what I do."
Except he didn't in several cases, instead leaving people angry because they paid him and lost their homes.
Two former clients, Susan and Lonny Goodman, were so angry with how he treated them that they succeeded in getting him sanctioned in U.S. Bankruptcy Court and reported him to the Internal Revenue Service.
They were bulldogs in their efforts to interest federal officials and the news media in a story that touched thousands of lives because Goldberg had thousands of clients.
U.S. Bankruptcy Judge Bruce Markell sanctioned him in 2009 and 2010.
Then in the Goodman case in 2013, Nevada Chief U.S. Bankruptcy Judge Mike Nakagawa ripped Goldberg and his poor legal skills a third time.
Nancy Rapoport, a UNLV professor with expertise in bankruptcy ethics, said the layman shouldn't be overly concerned if an attorney has one sanction.
"The first one is no biggie," she said. "It's possible for any good human to mess up. But if you're sanctioned more than once, it's not them, it's you."
(Note: Bankruptcy attorney Anthony DeLuca, another heavy advertiser, recently received his second sanction from Markell, who wrote: "The general public is harmed to the extent that DeLuca's practice is becoming the norm for consumer bankruptcy attorneys." DeLuca has appealed the first sanction. Markell dismissed a third sanction request.)
How do folks in financial troubles know whom to hire?
"If you are not in the system and don't know where to find out, it's the luck of the draw, and that's what scares me," Rapoport said.
The first step she suggested is to ask the State Bar of Nevada for a list of referrals.
If you have already zeroed in on an attorney, check the state bar to see whether that attorney has been disciplined.
Her third suggestion was a new one to me.
Check to see whether they're certified by the American Board of Certification at www.abcworld.org. The nonprofit board certifies lawyers as specialists in bankruptcy.
"If people look for attorneys who are certified, their odds increase," she said.
Goldberg tried to appeal his 24-month sentence from U.S. District Judge Gloria Navarro, which was six months longer than his attorney, David Chesnoff, had negotiated.
The U.S. Ninth Circuit Court of Appeals rejected his appeal, and Chesnoff said he won't appeal any further.
Chesnoff did a fine job of negotiating for Goldberg.
The bankruptcy attorney was charged with evading $1.1 million in taxes over four years but pleaded guilty to evading $720,719 in 2008. That was a $379,000 break.
Goldberg agreed to give up his law license for two years, but because he will be in prison, that was no biggie.
Some states put sanctions on the website of the state bar so people can look them up.
The Nevada state bar lists only its own public disciplinary action.
Hint to the Board of Governors of the State Bar of Nevada: You ought to consider including public sanctions on your website as a public service to give consumers a fighting chance .
Especially because the state bar, which has had more than a dozen disciplinary actions pending against Goldberg, one dating to 2007, has yet to take action.
Of course, now that he's in Taft, there's no real rush.
Jane Ann Morrison's column appears Monday, Thursday and Saturday. Email her at Jane@reviewjournal.com or call her at (702) 383-0275.