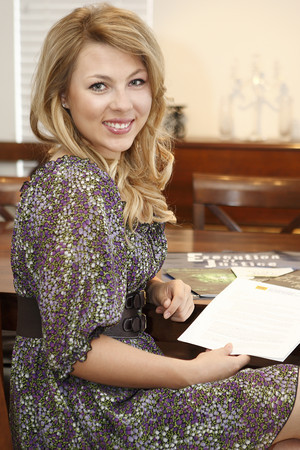 When Paige Billiot was younger, she couldn't decide what she wanted to be — a doctor, lawyer or something else.
So she figured she would be an actress and do all of it.
"With acting, you can be all sorts of different characters," said Paige, 16, a junior specializing in theater at the Las Vegas Academy.
"But when you come home at the end of the day, you can still be who you are."
This summer, Paige will have a chance to join 2,500 fellow high school performers at the 2009 International Thespian Festival, which takes place June 22-27 at the University of Nebraska-Lincoln.
But she would have never had that chance if not for a grant awarded by the Educational Theatre Association, which each year sponsors four students with financial needs to attend the festival.
Her mother, Christine, is single, and the family is on a tight budget. It has grown even tighter in this economic climate, Paige said.
"A lot of times I don't ask her about stuff like that," she said. "I already know the answer and don't want to make her feel bad."
Christine Billiot said parenting can be tough when you're struggling financially.
"You want to provide for your children and let them do things that are positive," she said. "At this point we just can't afford anything extra."
But instead of staying at home, Paige will spend a week attending workshops and shows. And she will have a chance to audition for college theater programs, said Michael Peitz, executive director of the Educational Theatre Association.
"There will be between 30 and 40 colleges there to audition students," Peitz said.
"The festival is the premier national student theater event every year, and that's why we have the grant. So everyone who wants to can go."
Even without exposure to colleges, it's a great opportunity for students, said Terry McGonigle, director of thespian troupe 5273 at Las Vegas Academy.
The school will send 24 students to the festival this year.
"There are workshops conducted by the leading practitioners, there's playwriting opportunities. It's got something in every aspect of theater," said McGonigle, who recommended Paige apply for the scholarship.
It provides $1,200 in expenses for the festival, including housing, meals and some transportation.
Paige said she had to write an essay for her application, in which she explained that the festival would be a huge step for her professional career.
She said she wrote that she wouldn't take a minute for granted.
"I don't plan on sleeping at all," she said.
Contact reporter Mike Blasky at mblasky@reviewjournal.com or 702-383-0283.