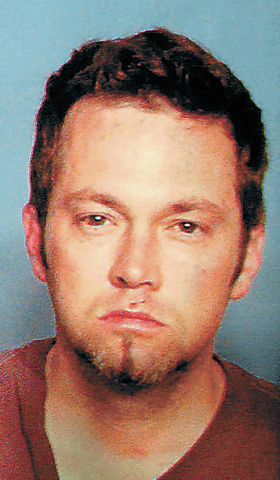 The man facing murder charges for an early morning shooting at Drai's After Hours nightclub inside Bally's on the Strip is expected to make a full recovery, his relative said Wednesday.
Defense lawyer Robert Beckett told Las Vegas Justice of the Peace Cynthia Cruz that his cousin Benjamin Frazier, 41, suffered head trauma when he was taken into custody, which caused swelling around his brain and prompted doctors to induce a medical coma. Beckett said Frazier on Wednesday briefly opened his eyes and acknowledged his presence but remained on a ventilator.
Frazier, who sometimes refers to Beckett as his "uncle," was supposed to make his first appearance in court Wednesday.
Cruz issued an order allowing Beckett to see Frazier at University Medical Center, something Las Vegas police had denied.
Beckett said he expects to represent Frazier in the case and he was concerned that his nephew might make a statement to police without counsel present because he won't be in the "right state of mind" when he wakes up from the coma.
A status check was set in the case for Wednesday.
Frazier opened fire about 5:45 a.m. in Bally's, at 3645 Las Vegas Boulevard South, at Flamingo Road, after an argument at the entrance to Drai's, police said.
When Kenneth Brown, 40, saw Frazier shoot two Bally's security guards, Robert Farias and Anthony Guerrero, Brown jumped on the man's back and wrestled for the gun, according to police.
Brown, who recently moved to Las Vegas from Los Angeles and worked as a club promoter and stand-up comedian, was fatally shot in the neck and upper chest.
Both guards are expected to survive.
The case probably will be reviewed by the district attorney's death penalty committee once it is sent to trial in District Court. First, Cruz or a grand jury must decide whether prosecutors have enough evidence to bring the case to trial.
The death penalty committee, whose meetings are not open to the public, looks at three factors when considering capital punishment: whether there are aggravating factors in the case including past convictions, whether a jury would impose the death penalty as punishment and whether a conviction would stand up under appeal.
The argument at Drai's started over a $30 cover charge.
Frazier asked club security whether he could go in and preview the crowd before paying the fee. Police said he decided to pay the cover and went inside but came out shortly afterward demanding a refund because the club wasn't full.
He pulled a .38-caliber revolver on the security manager, Farias, during the argument and began firing as several people attempted to disarm him, police said.
Farias was shot in the arm and chest. Frazier then shot security guard Guerrero in the stomach, according to his arrest report. That is when Brown, who was leaving the nightclub, intervened and tackled Frazier.
Other patrons and guards held Frazier after Brown was shot. Frazier's revolver was not registered in Clark County, according to a police report released Tuesday.
Frazier was booked in absentia on charges of murder and attempted murder. He will be booked into the Clark County jail after he is released from the hospital.
Beckett, a former Nye County district attorney, said Frazier has battled issues with alcohol.
Frazier has a history of violent crimes in Las Vegas.
He was sentenced to probation for a June 30, 1996, incident at a topless club for which he pleaded guilty to assault with a deadly weapon.
Most recently, Frazier pleaded guilty to one misdemeanor battery count for a fight Feb. 29, 2012, when he punched a bartender at a Strip casino and kicked another man. He was sentenced to six months of probation and ordered to take alcohol counseling.
The shooting was the second deadly shooting on the Strip this year stemming from a nightclub altercation.
Ammar Harris, a pimp who bragged about his criminal life in Las Vegas, was arrested after a February shooting and crash on the Strip that killed three people. Police said the incident started after Harris and another man argued in Aria's Haze nightclub.
Harris is facing the death penalty if convicted.