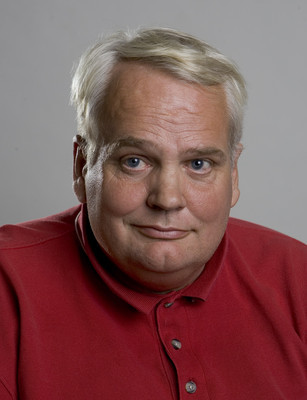 Once put on hold, the charter school movement is back in Nevada as the state Board of Education on Saturday lifted a moratorium, approved new regulations and allowed two online charter schools to expand to kindergarten through third grade.
Charter schools are alternative public schools that receive per-pupil funding from the state government, but are not as closely regulated as traditional public schools.
They are organized by private groups to fill a particular role in education. State Board member John W. Gwaltney of Reno, for instance, said charter schools are better "for students with serious problems" who would otherwise impede education at traditional schools.
Gwaltney said he looks at charter schools as possible salvation for a "broken public school system" that is too underfunded.
Funding problems, however, are what led the board to impose a moratorium on applications for new charter schools late last year. Officials with the state Department of Education said they did not have the staffing to process applications.
The state was inundated after Nevada's two largest school districts, Clark and Washoe, decided they would no longer sponsor charter schools.
State officials also wanted time to devise more regulations, such as a process for revoking a charter school.
On Saturday, the Board of Education approved new guidelines for charter schools and decided in a 6-2 vote to lift the moratorium after Keith Rheault, state superintendent of public instruction, said the state's Interim Finance Committee had approved the hire of a new staff person.
Barbara Myers, a board member from Carson City, said the board was obligated to lift the moratorium because the terms for it had been met.
The state Department of Education plans to use money from charter school applicant fees to hire additional staff.
Ideally, state officials would like to have 41/2 employees to monitor and evaluate charter schools. However, state officials admitted they were unsure of how many employees they actually could hire because of uncertainty with the state budget and doubts about how much money could be generated from fees.
"We got one (employee) out of the 41/2 we'd like," said Vice President Anthony Ruggiero, who joined board member Cindy Reid in voting against lifting the ban on new charter schools.
Reid also complained that the state board is turning into a "mini-school district" because it has to supervise so many charter schools. It had nine active charter schools last year but more are under review and others might be expanding.
Reid also criticized charter schools as money-making schemes often run by for-profit, out-of-state companies.
Craig Butz, principal of Nevada Connections Academy, said for-profit companies are responsible for innovation. Without them, education would be back to the days of "learning from Socrates sitting out in the grass," Butz said.
In 6-2 votes with Reid and Ruggiero in opposition, the board also allowed Nevada Connections Academy and another online charter school, Nevada Virtual Academy, to expand to early grades of kindergarten through third grade.
Though there was concern about K-3 students being too young for online education, the state imposed stipulations, such as mandating independent surveys of parental satisfaction and keeping class sizes at 32-1.
Ruggiero, again, criticized the online schools as too much like home schools, putting too much responsibility on parents for their children's education.
Contact reporter James Haug at jhaug@reviewjournal.com or 702-799-2922.
MEETING HALTED BECAUSE OF CONDUCT
As members of the public listened to a complex policy discussion on charter schools, Nevada Board of Education member Greg Nance dangled a piece of jewelry in the face of his newlywed wife, ringing a tiny bell on a bracelet as she giggled.
The distraction caused fellow board member Cindy Reid to call for an immediate halt to Saturday's video-conference of the state Board of Education; all members but Reid and Nance were meeting in Carson City.
"I don't know what to say," Reid said from a conference room on East Sahara Avenue in Las Vegas. "I'm embarrassed the public has to watch this. This is so inappropriate."
Nance, who represents District 5, was unapologetic. "I will entertain my wife. I love my wife," he said, adding that he was only answerable to the members of his Las Vegas district.
Bill Irvin, a deputy attorney general who advises the board, urged Nance to follow decorum.
"I will tell you I love my wife, but she's not sitting next to me," Irvin said.
Nance responded that there was no law saying his wife could not sit next to him at board meetings.
"Therefore, bite me!" Nance told the attorney.
Vice President Anthony Ruggiero, who was acting president for the absent President Marcia Washington, advised members of the public to file complaints and continued the meeting.
During a break, Nance, 49, told the Review-Journal that he married the 20-year-old woman 12 days ago. She has cerebral palsy and came to the meeting in a motorized wheelchair.
He said "too much partying and rock 'n' roll" over his honeymoon explained why he could not always stay awake or hear what was going on.
Because he was dozing during one policy discussion, Reid demanded that he take back his vote on his issue. The board agreed with Reid, but the issue passed by a wide margin anyway.
Nance met his future wife last fall at a nursing home where he was recovering from a heart attack. He said the heart attack temporarily left him dead but he returned to consciousness just before the embalmer was about to treat his body.
His wife was a patient at the same nursing home, he said.
REVIEW-JOURNAL