Rancher Cliven Bundy again sues Nevada, Clark County
Updated August 22, 2018 - 6:30 pm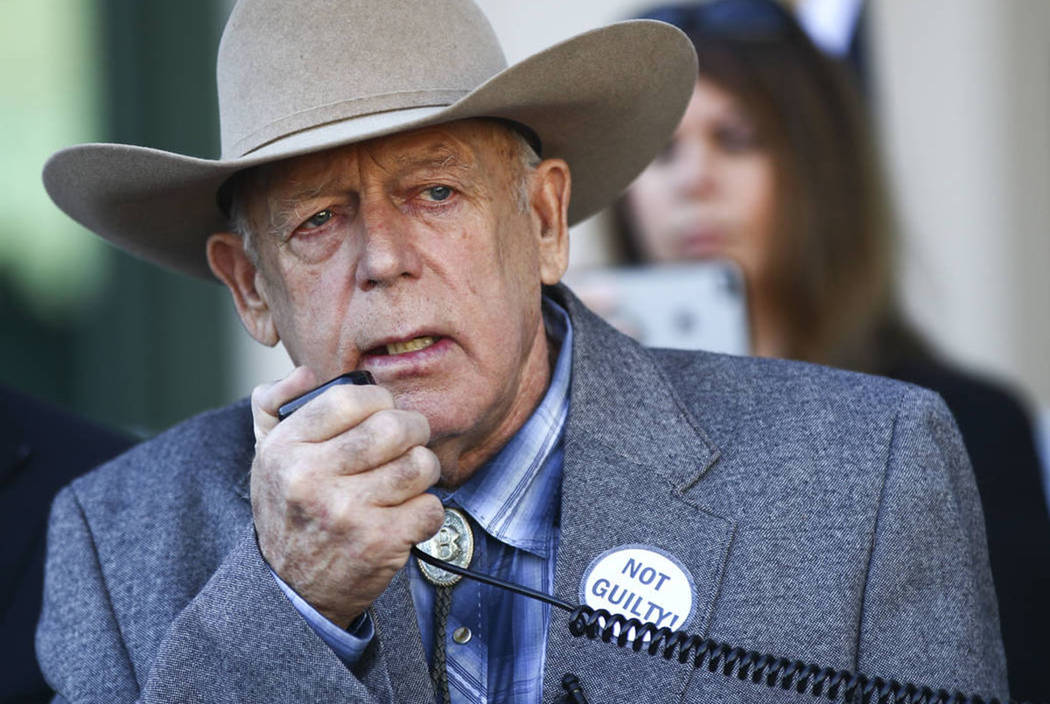 Rancher Cliven Bundy, cleared of federal charges this year, refiled a lawsuit against Nevada and Clark County governments.
The previous suit, filed in January, was thrown out after Bundy and his lawyers failed to take action in the case.
The suit claims that former President Barack Obama's late 2016 establishment of Gold Butte National Monument, which occurred while the rancher was in federal custody, was "as illegal as it is unlawful" and would preclude him from continuing to function on his land and destroy his livelihood.
In the latest version of the complaint filed this week, Bundy's lawyers are listed as Larry Klayman, of Washington, along with Las Vegas attorney Craig Mueller, who ran an unsuccessful bid for Nevada attorney general in the Republican primary.
Klayman was blocked from joining Bundy's criminal defense team by U.S. District Judge Gloria Navarro, who ultimately dismissed charges against Bundy, two of his sons and another man. Klayman was one of the attorneys who filed the same suit earlier this year.
Bundy seeks a declaration that public lands in the state are owned by the residents.
Navarro's decision ended a trial over the April 2014 armed standoff in Bunkerville, which occurred after federal agents tried to execute a court order to round up Bundy's cattle. The attempt stemmed from a decadeslong dispute over grazing fees.
Contact David Ferrara at dferrara@reviewjournal.com or 702-380-1039. Follow @randompoker on Twitter.
Bundy-BLM Battle
Read complete coverage of the feud between the Bundy family and the BLM