Supporters greet Ammon Bundy in Las Vegas after his release
November 30, 2017 - 12:08 pm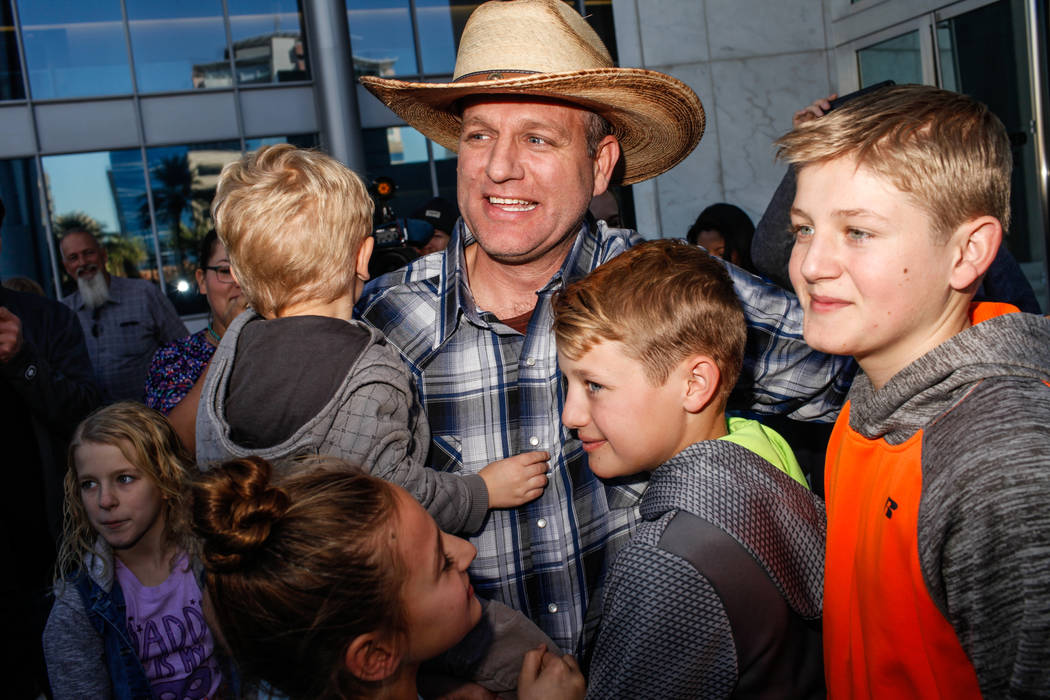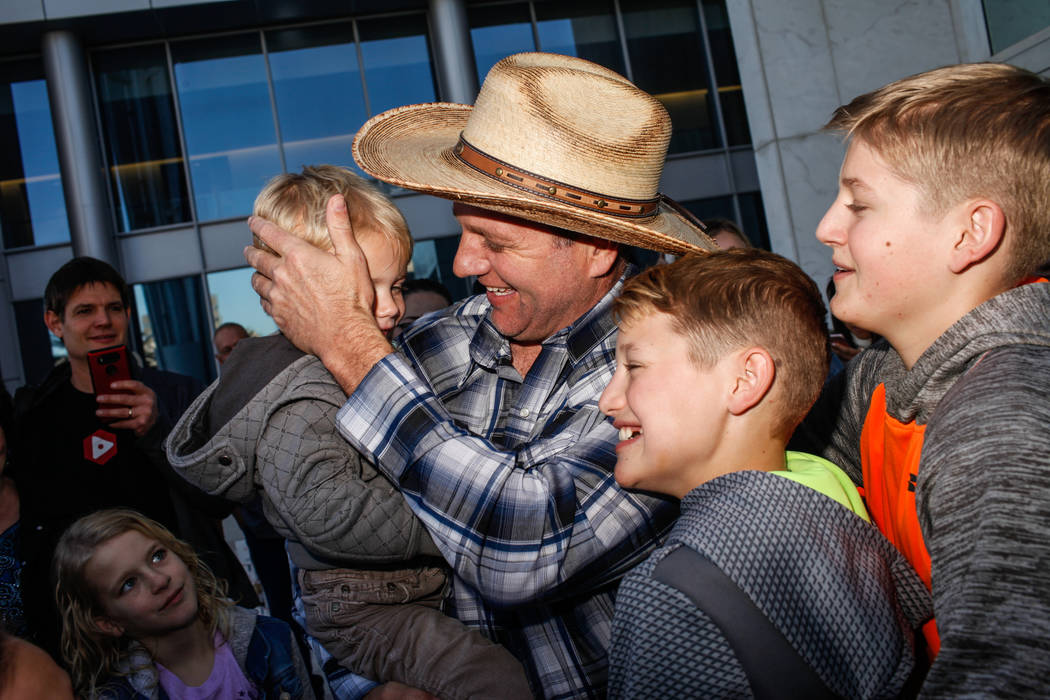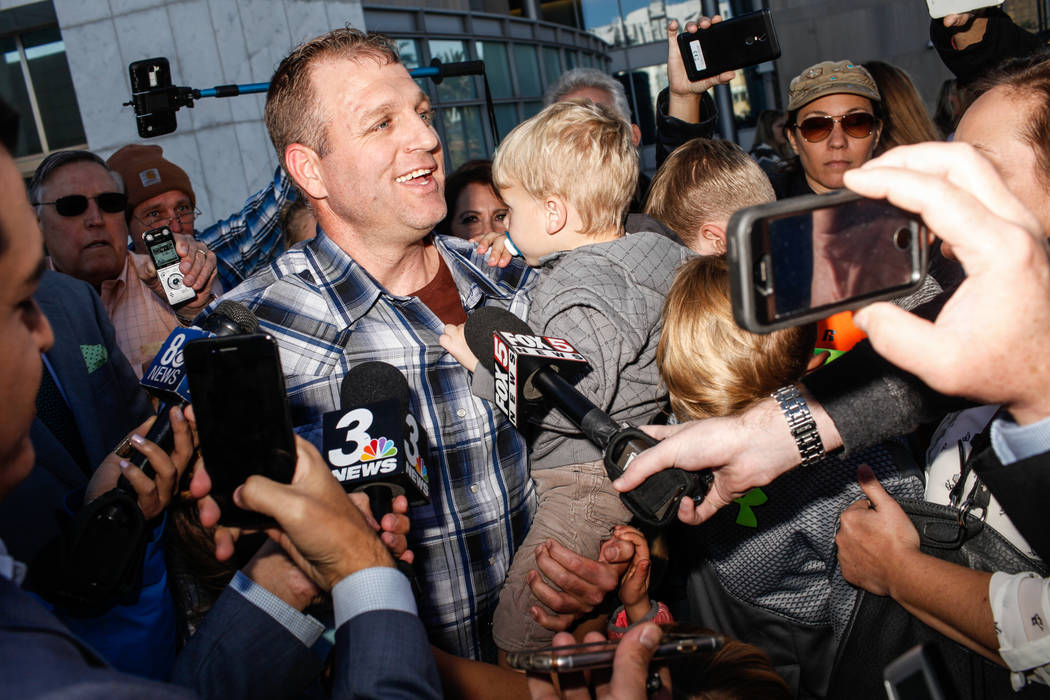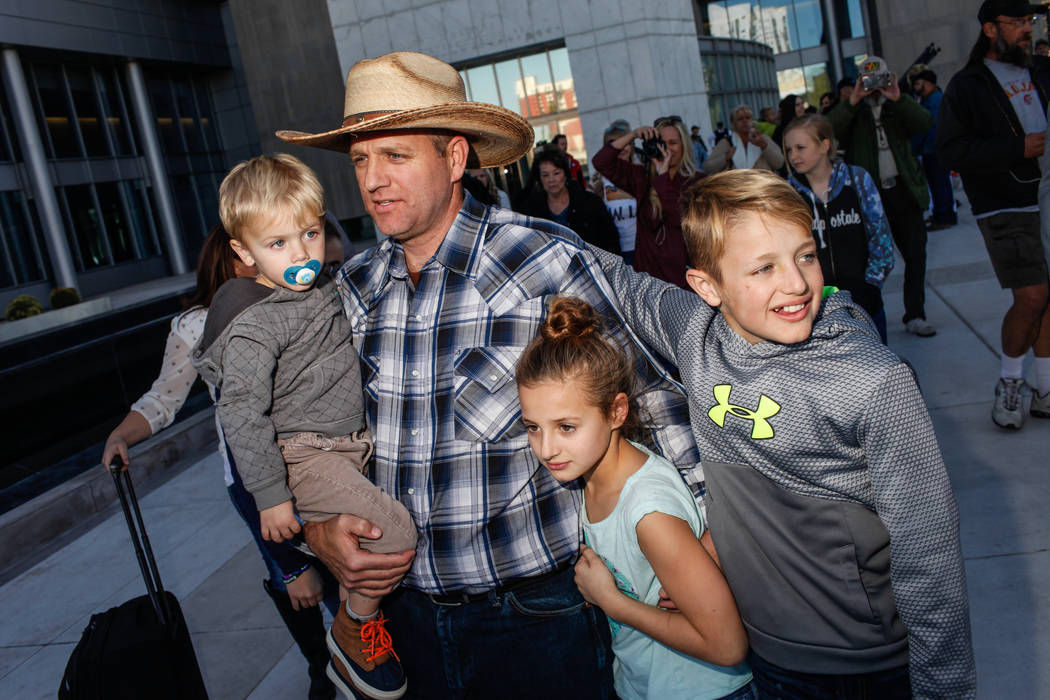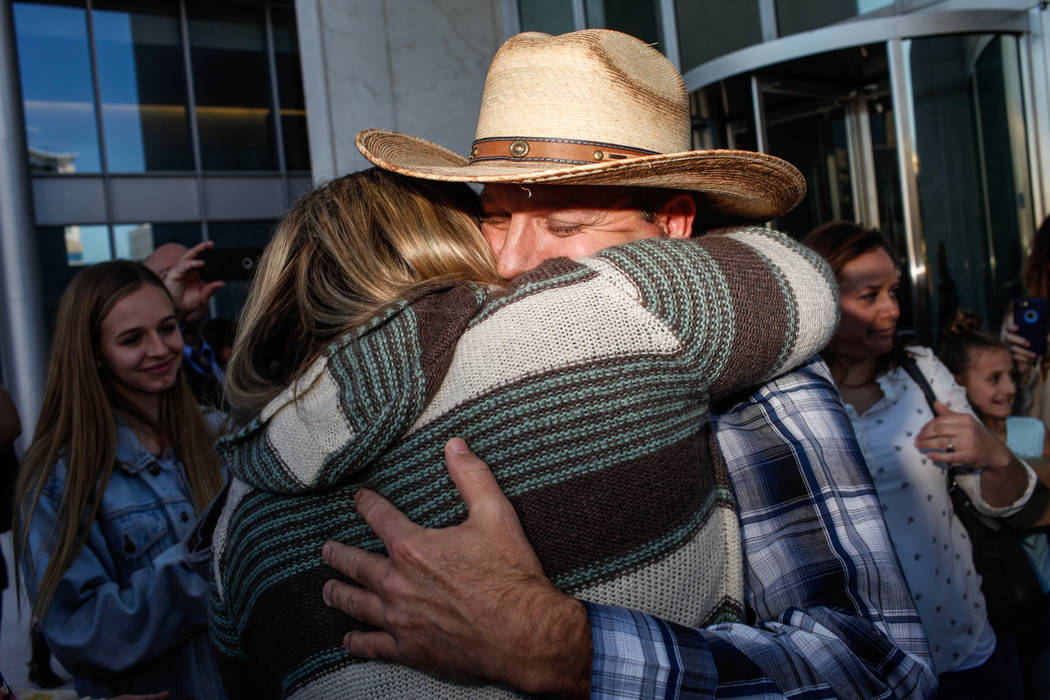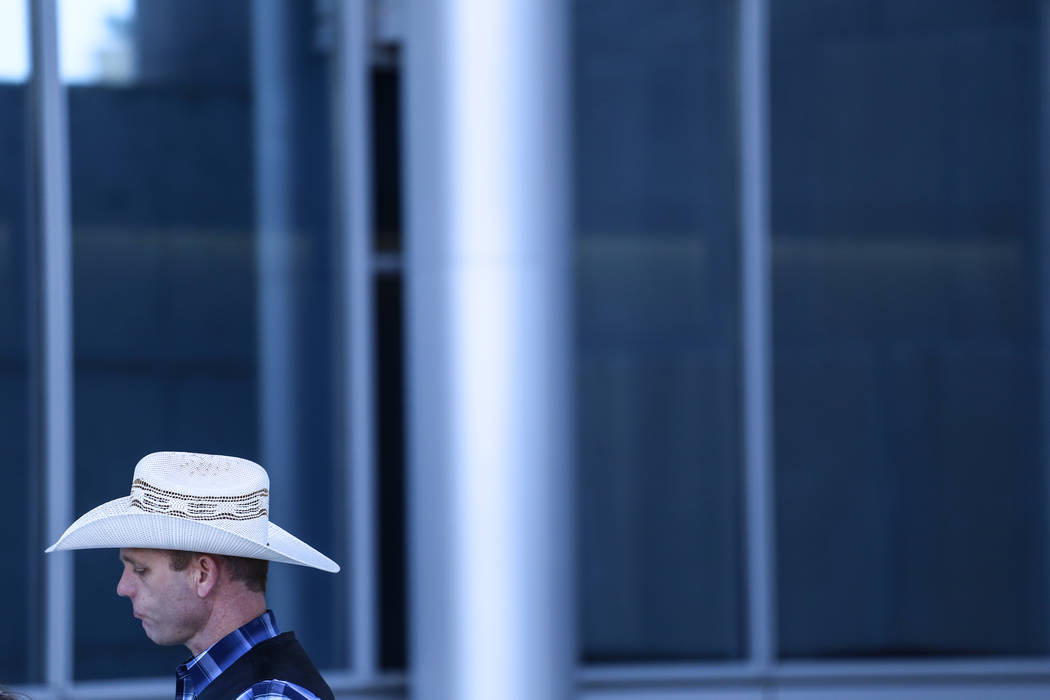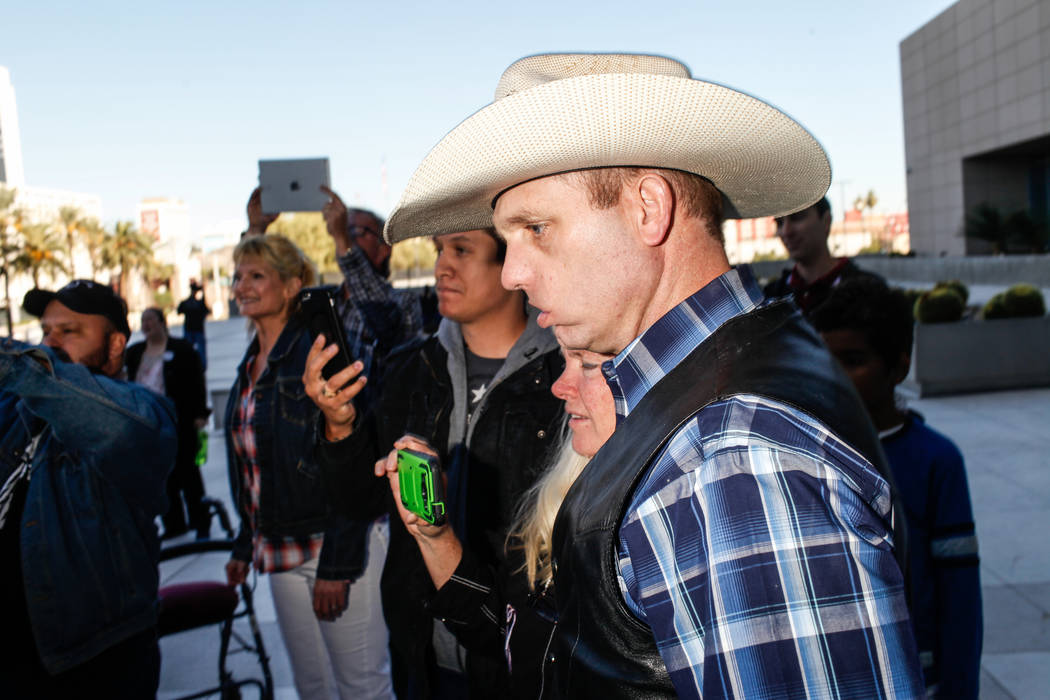 Ammon Bundy, on trial with his rancher father Cliven Bundy, was released from jail Thursday morning.
A crowd of about 50 supporters and family members, including Ammon Bundy's wife and six children, cheered and hugged him as he walked out of the Lloyd George U.S. Courthouse in downtown Las Vegas.
His brother, Ryan, another defendant facing a jury on charges connected with the 2014 armed standoff in Bunkerville, was among those in the crowd. The two hugged briefly before Ammon Bundy spoke with reporters.
"Freedom is important," he said, wearing a blue-and-white plaid shirt, bluejeans and orange sandals. "It's important because of our families. It's important because of the great things we enjoy every day as Americans. America has always been an example of freedom, an example of family, an example of what's good in this world. And really all my family has ever tried to do is just promote that."
The Bundys, along with independent Montana militia organizer Ryan Payne, are facing the possibility of decades behind bars if convicted of various charges, including assault on federal officers, extortion, obstruction of due administration of justice, and conspiracy. Their trial is slated to resume Dec. 11 and is expected to continue through February.
A day earlier, U.S. District Judge Gloria Navarro ordered Ammon Bundy released to house arrest from federal detention, where he had been held without bail for nearly two years. The judge also granted Cliven Bundy's release, but he rejected the conditions.
"I understand his desire to stay in there to bring continued attention to this," Ammon Bundy said.
Ryan Bundy agreed.
"His principle and his position is correct," he said. "He's not going to be a dog on a chain."
While Ammon Bundy is under house arrest, he must not have contact with his co-defendants outside the presence of lawyers, and he must stay away from any "dangerous" weapons, the judge ruled.
Just before the start of trial testimony, Ryan Bundy was released to a halfway house.
Cliven Bundy's lawyer, Bret Whipple, has argued that the lifelong Clark County resident spent decades trying to negotiate peacefully with federal authorities before the armed standoff broke out in Bunkerville.
Prosecutors said the rancher, his sons and others conspired with a threat of violence to drive federal agents off public land in southeastern Nevada.
Agents were trying to execute a court order to round up Bundy's cattle. Prosecutors have said the rancher and two of his sons, Ammon and Ryan, organized the standoff.
Navarro also has ordered the release of Payne, who prosecutors say lured hundreds to the protest from out of state, but he faces federal prison time in Oregon, and a judge there must agree with his release.
Contact David Ferrara at dferrara@reviewjournal.com or 702-380-1039. Follow @randompoker on Twitter.