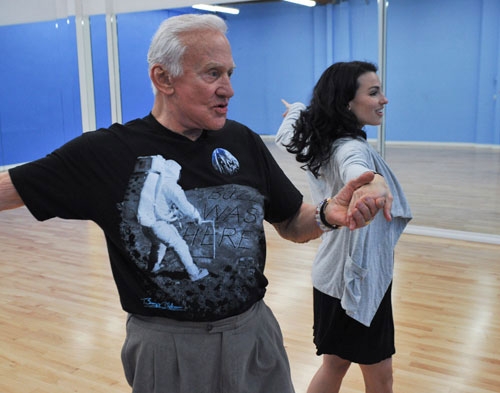 LOS ANGELES — Buzz Aldrin has done the moonwalk, but the cha-cha isn't coming quite so easy.
The astronaut has been practicing the fast-paced Latin dance for three weeks in preparation for his debut on "Dancing With the Stars."
"It's not so easy when things are rapidly moving," Aldrin, 80, said on his way to a rehearsal Friday with professional partner Ashly Costa.