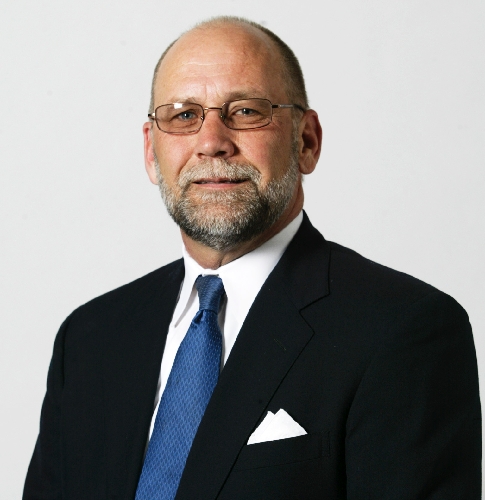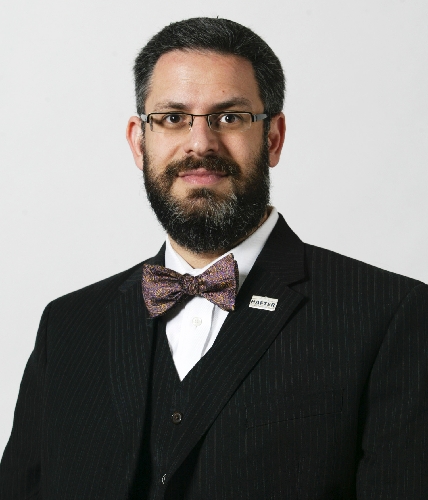 How about a small bet? Bet you can't name one of the two Republican candidates for attorney general.
Stumped, aren't you?
For the record they are Travis Barrick and Jacob Hafter. And a poll conducted for the Review-Journal has found Hafter has jumped to an 11 percent to 5 percent lead over Barrick as June 8 primary approaches.
That's right. Eighty-four percent of the 500 Republicans who were polled by telephone Monday and Tuesday were undecided.
Brad Coker, managing partner of Mason-Dixon Polling & Research that conducted the poll, said never in his polling over 20 years in every state has he seen a higher percentage of undecided voters.
"Nobody knows who either of these guys are," Coker said. "The one who has the most money probably wins the primary."
The poll also surveyed for name recognition and found that 81 percent of the people surveyed had never heard of Barrick and 72 percent didn't recognize Hafter.
"I am not discouraged," said Barrick about the poll. "It means I have a shot."
But Barrick acknowledged that the poll also could mean that Democrat Catherine Cortez Masto has a big advantage heading in to the general election in November. Masto has no primary. Independent American Party candidate Joel Hansen also escaped primary opposition.
Hafter said the huge undecided vote bothers him, but he intends to win.
"Look at my track record," he added. "I am defender of the Constitution. I will fight over regulation of government and I am an advocate for the people."
In contrast, he argued that Barrick hasn't had much of a legal career.
Both candidates begrudgingly admit they have little money to buy advertisements and must rely on personal appearances and tours through rural Nevada to get acquainted with voters.
Barrick's main argument has been that he is the only "true Republican" in the race since Hafter did not change his registration from Democrat to Republican until last December. He also has not voted since returning to Nevada in 2004.
The survey results have a margin of error of 4.5 percentage points, plus or minus. Pollsters interviewed Republicans from across the state.
Although Hafter and Barrick are unknown, Coker isn't ruling out that one of them could topple Masto in November, particularly if U.S. Sen. Harry Reid and gubernatorial candidate Rory Reid are unpopular in voters' minds and they top the Democrat ticket.
"There is not a lot of star power in this race." he added. "You would think a better known Republican lawyer would have given it a shot. I can see where (Masto) could lose."
Barrick, 55, is a Las Vegas lawyer who went to law school at age 45 after a long career as a carpenter, minister and homeless program coordinator. He was born in Southern Nevada, but left as a young adult and did not return to Las Vegas until 2007.
Hafter, 34, also had another career before law; he was a paramedic before going to law school. He was born in Southern Nevada, also left as a young adult and then moved to Reno and 2004 and then Las Vegas in 2007.
He sued and won a case against the Board of Medical Examiners last year for its violation of the Open Meeting Law.
His efforts for clients also led to the Medical Board allowing medical assistants to give injections and let physicians prescribe a popular diet drug that had been outlawed in Nevada.
Barrick intends to "go negative" from now on in his campaign against Hafter.
"Now we are finding out about his (Hafter's) positions and everything he says screams liberal."
In particular, Barrick said Hafter takes the view that would end illegal immigrations "by going after business" when the problem has been the federal government's inability to guard the border with Mexico.
Barrick favors building big fences along the Mexican border to keep illegals out.
He added the Hafter also wants to prosecute mortgage lending companies for predatory lending practices when the mortgage crisis began with the Clinton administration lowering the standards for qualifying for loans.
"In Southern Nevada the mortgage industry has taken a terrific hit," he said. "There is almost nothing left. It sounds to me like Hafter wants to torture dead people."
Hafter questioned how he can be a liberal since he won the endorsement of the Clark County Conservative Grassroots Coalition, a consortium of conservative groups.
He said he sued mortgage companies for predatory lending practices. If they break laws, then they need to be held accountable, he added.
"Attorneys general in other states have gone after banks, but we have been silent," Hafter said. "It is funny he says I am anti-business when I represent casinos throughout the state."
As far as Barrick's idea to build fences to keep illegal immigrants out, Hafter said it costs $1 million a mile to build these fences and people are cutting through them.
"If he wants big fences, it shows his fiscal irresponsibility," Hafter added.
Hafter also questioned why Barrick would write on a motorcycle enthusiast website Biker Or Not that he "drink(s) regularly." "Is this who we want as our attorney general?" he asked.
Barrick said he loves riding Harley-Davison motorcycles and intends to campaign Saturday during an event in Hawthorne with 1,000 other motorcycle enthusiasts.
"The votes he gets are from people who don't know he is a Democrat," Barrick added. "He is still a Democrat."
Contact Capital Bureau Chief Ed Vogel at evogel@reviewjournal.com or 775-687-3901.