Carpenter follows Las Vegas crosses with Stars of David in Pittsburgh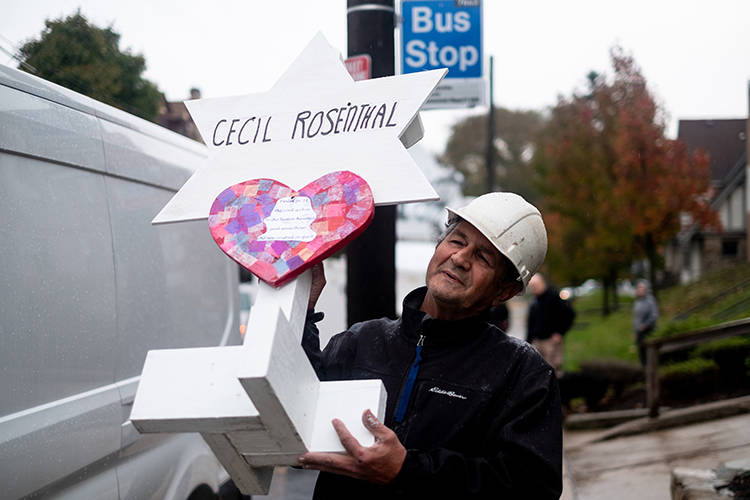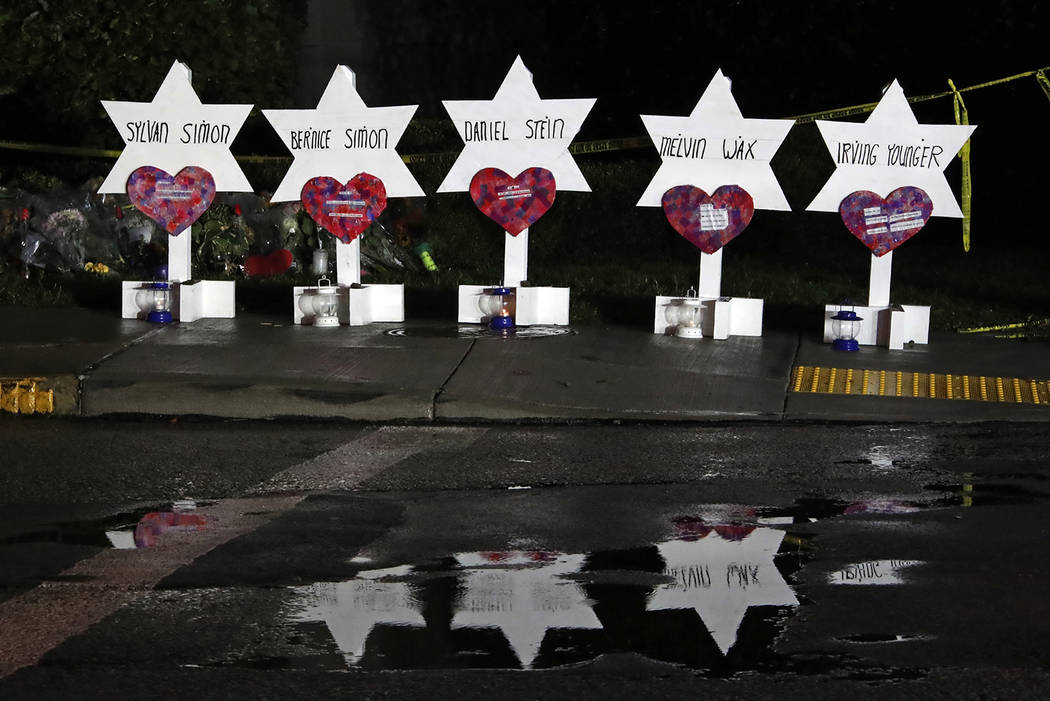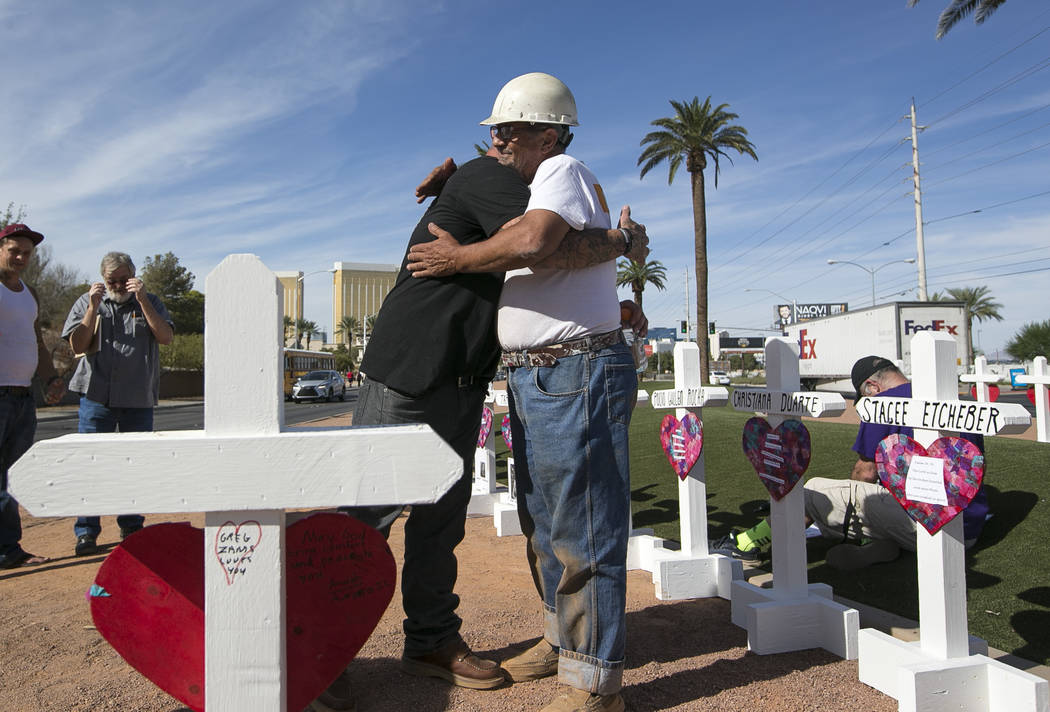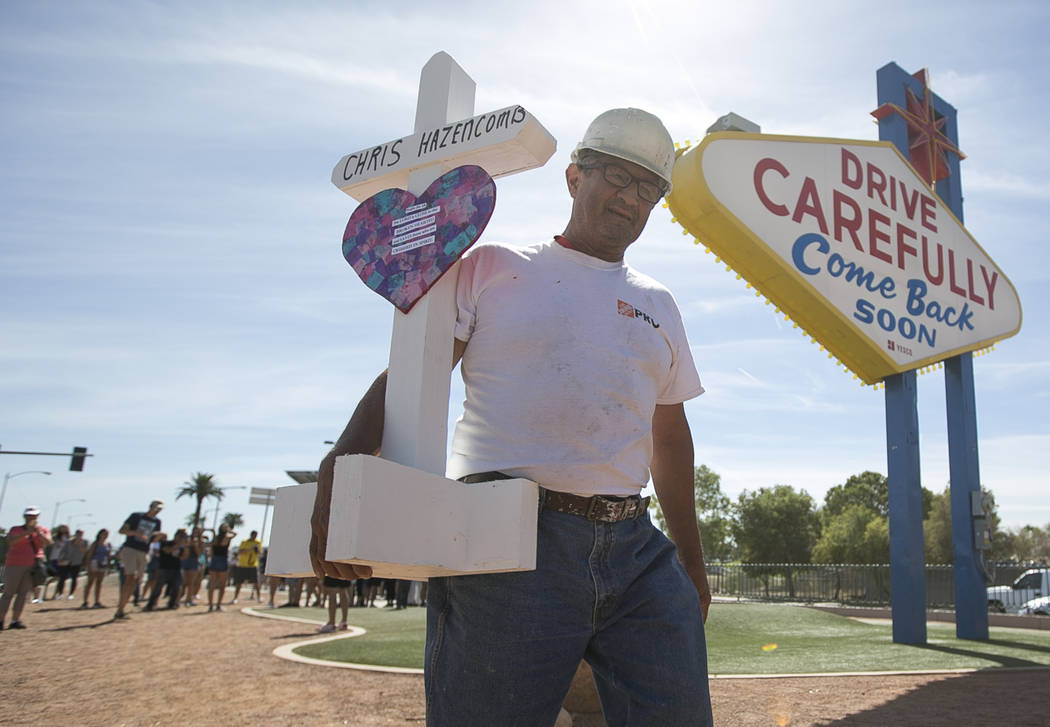 Within hours of a gunman opening fire Saturday at a Pennsylvania synagogue, Greg Zanis already had promised to deliver a tribute he has grown all too accustomed to making.
Zanis made 11 wooden memorials with the Star of David for the 11 people gunned down and six others injured inside of the Tree of Life synagogue in Squirrel Hill, a historically Jewish neighborhood of Pittsburgh.
"(It's) the first time I ever done that without putting up a cross," said Zanis, a 67-year-old retired carpenter from Aurora, Illinois. He has made memorials with the Star of David before but never for all the victims at a memorial.
Typically, Zanis makes crosses as part of his Crosses for Losses initiative to honor the deceased, particularly after mass-casualty attacks. He has crafted more than 26,000 of them over the past two decades, he said.
He built 58 crosses for the 58 people killed at a country music festival on the Strip in October 2017, placing them at the "Welcome to Fabulous Las Vegas" sign in the days following at what became a makeshift shrine to the victims. He made another 58 this year to commemorate the anniversary.
A relative of one of those killed in the synagogue shooting reached out to him immediately afterward and asked him to make the personalized memorials — each with one coat of white paint, the name of a victim, a decorated heart and a message — in the shape of the Star of David rather than his typical cross design. By 1:30 p.m. Saturday, he committed to travel to Pittsburgh with the 11 stars.
"As a Christian, I want to show solidarity," Zanis said.
He had arranged with nine people to coordinate the placing of the 2-foot wooden stars outside the synagogue. Several people recognized his pickup when he arrived Sunday, including some media members who had covered him in Las Vegas.
It is a familiar process.
"I do this a lot now," Zanis said.
Shortly after grabbing the first memorial from his pickup, Zanis said, he spoke with a pair of men. He asked whether they knew anybody who was killed. He was holding the memorial of their brother, he said. The pair grabbed it and placed the first of 11 outside the synagogue.
He said police let the families place the memorials in front of the synagogue, which remained a taped-off crime scene during the five hours he spent in Pittsburgh, four of which he said he spent speaking with loved ones. He hopes the stars will remain there for 40 days, roughly the length of time the crosses were left at the makeshift Las Vegas memorial.
"I'm just so despondent and broken with what's going on here," Zanis said.
The past year has been particularly hard for Zanis, who lost his daughter to a heroin overdose on Jan. 28, he said. Two weeks later, he delivered 17 crosses to Marjory Stoneman Douglas High School in Parkland, Florida.
He's made about 5,000 memorials since the Las Vegas shooting, and requests for memorials keep increasing, he said. He's lost weight, and the work is taking a toll on him.
"I can't understand how I can ever fill all these orders," Zanis said.
But he continues crafting them, he said, because he wants to show the country "a different type of love" and steer attention away from those who commit acts of violence. It's a show of support for groups of people who have been victims of attacks, such as the 49 killed in a gay nightclub shooting in 2016 in Orlando, Florida, and the six killed in a Wisconsin Sikh temple in 2012.
"We're all in this together," Zanis said.
Contact Mike Shoro at mshoro@reviewjournal.com or 702-387-5290. Follow @mike_shoro on Twitter.