Carson's gay jokes provoked Newton
December 2, 2007 - 10:00 pm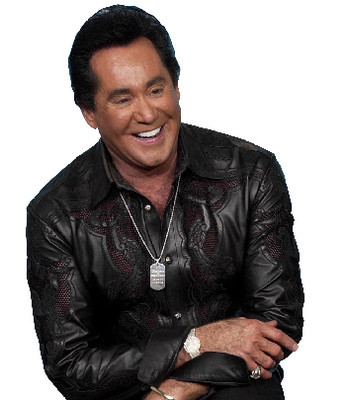 Wayne Newton has reignited his feud with Johnny Carson, calling the late talk-show king "a mean-spirited man."
In an interview on CNN's "Larry King Live," Newton said the bad blood began when Carson began joking "a lot" that Newton was gay.
"I had done his show many, many times and considered him a friend of mine," Newton told King on Thursday. "And all of a sudden, a whole new brand of humor started to be displayed by him. And he was in that humor questioning my masculinity."
When all efforts to reach Carson failed over a year a half, Newton said, "I went to see him."
Newton went to NBC in Burbank, Calif., found Carson in his office meeting with producer Fred de Cordova and asked de Cordova to leave the room.
"And I said to Mr. Carson, I said, 'I don't know what friend of yours I've killed. I don't know what child of yours I've hurt. I don't know what food I've taken out of your mouth. But these jokes about me will stop, and they'll stop now or I will kick your ass.' "
Newton told King, "I'm going to say something I've never said on television, Mr. King. Johnny Carson was a mean-spirited human being. And there are people that he has hurt that people will never know about. And for some reason, at some point, he decided to turn that kind of negative attention toward me. And I refused to have it."
When King asked Newton if the confrontation hurt his career, Newton said, "In retrospect, no. I think, probably, there was a time that it could have hurt my career. But I think ultimately, the whole thing that evolved later on, around 1980, where I was accused of fronting for the Mafia and being a member of the Mafia, and then being extorted by the Mafia and all of that, all of that emanated from Johnny Carson's influence."
Newton won a $5.2 million libel suit against NBC for linking him with organized crime. But a federal court overturned the award in 1990, ruling the reports were not deliberately or recklessly false. Carson died in 2005.
REMEMBERING EVEL
If a replica of the Pantheon is ever built in Las Vegas, daredevil Evel Knievel would be among the engraved names of the most colorful characters.
His horrific motorcycle crash while jumping the fountains at Caesars Palace in 1967 was only part of it.
Knievel lived in the penthouse of the Maxim hotel here for about three years in the early 1990s.
"He loved Las Vegas; the action, the booze, the broads, the lights," recalled Las Vegas entertainment agent Joey Battig, who partied with Knievel up and down Sunset Boulevard in Los Angeles and along the Strip.
Knievel bought his costumes from the same Los Angeles designer who dressed Elvis and Cher, Battig said, and "he had an expensive black cane that had a solid silver top that screwed off. He always had a half a pint of booze in it.
"He'd do anything on a dare. He'd bet on anything — wheelies in the parking lot — and it wasn't a few hundred dollars," Battig said.
"He was one of a kind. He just lived by the seat of his pants and lived day by day. He was one of those guys who dove off the board and didn't care if water was in the pool."
Their last conversation was about two months ago.
"He told me, 'When I go, I got no regrets. I've lived 10 lives.'"
If you have a memorable story of Knievel's days in Las Vegas, call me or e-mail me. We'll publish them on Monday.
SIGHTINGS
Soap star Susan Lucci, filming scenes aboard a gondola Saturday in St. Mark's Square at The Venetian's Grand Canal Shoppes. She's shooting footage for a "Youthful Essence" infomercial. She also shot scenes on the Rialto Bridge and from the Doges' Palace balcony. … Andre Agassi and Steffi Graf, having lunch with their kids Saturday at Islands in Summerlin. … Comedy bad-boy Andy Dick, in the audience at "Second City" (Flamingo) on Friday.
THE PUNCH LINE
"The Really, Really Wide Loads" — From David Letterman's Top Ten Least Popular College Football Team Nicknames
Norm Clarke can be reached at 383-0244 or norm@reviewjournal.com. Find additional sightings and more online at www.normclarke.com.
NORM CLARKEMORE COLUMNS