Charges filed against homeowner in deadly porch shooting
November 15, 2013 - 3:03 pm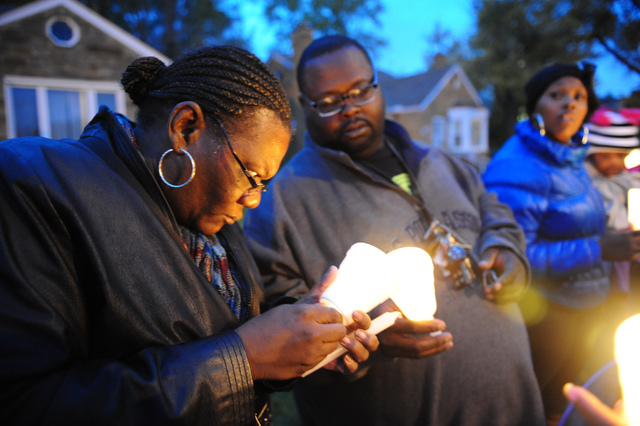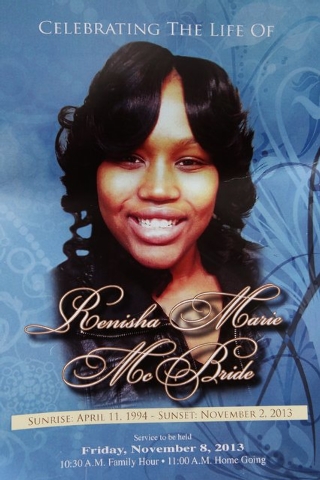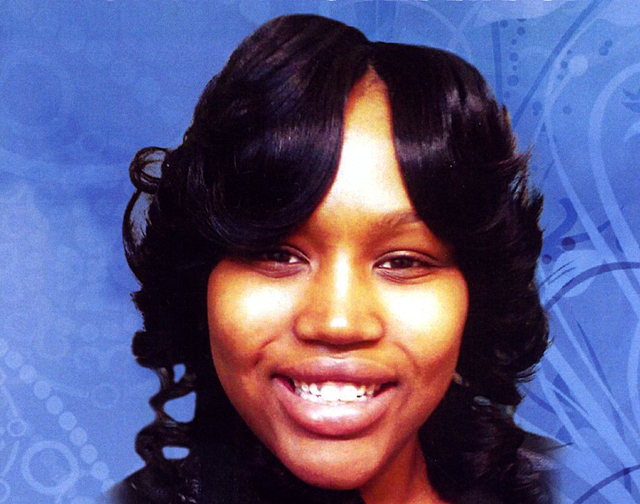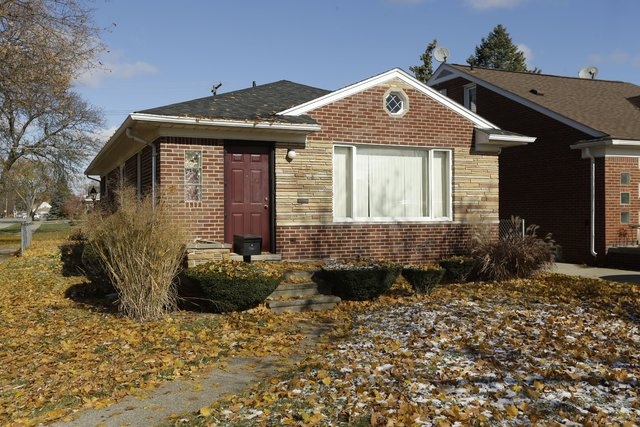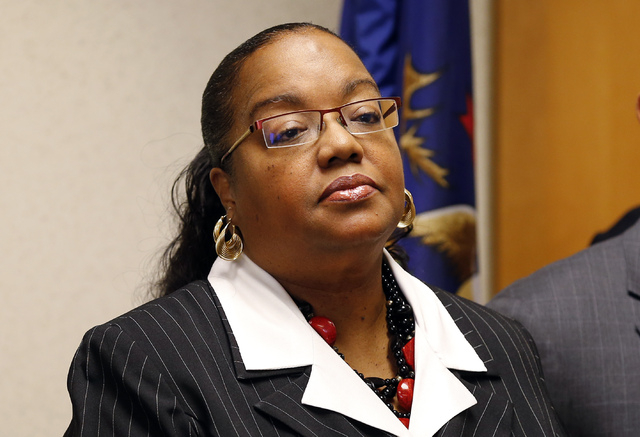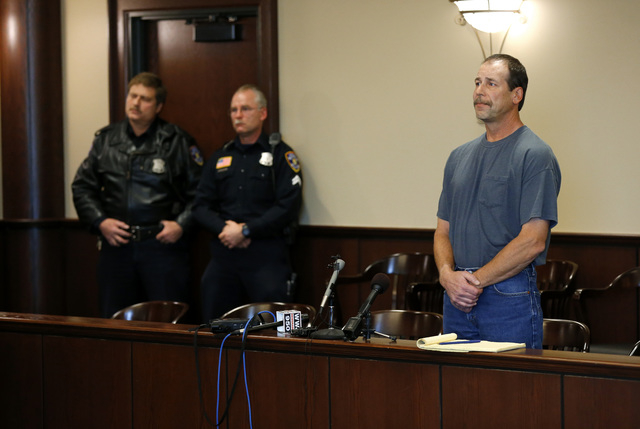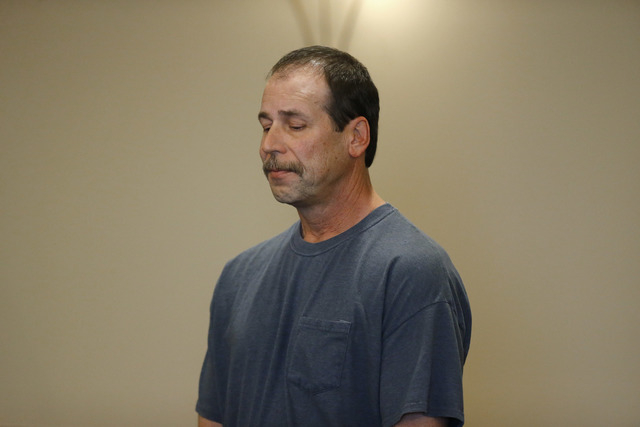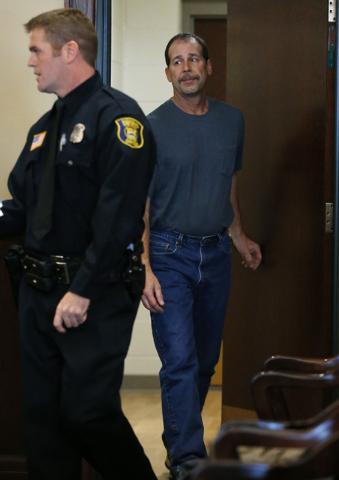 DEARBORN HEIGHTS, Mich. — A suburban Detroit homeowner was charged Friday with second-degree murder in the death of a 19-year-old woman who was shot in the face while on his front porch nearly two weeks ago.
Theodore P. Wafer, 54, of Dearborn Heights, also faces a manslaughter charge in the death of Renisha McBride, who was killed in the early-morning hours on Nov. 2, Wayne County Prosecutor Kym Worthy said.
Police say McBride, a former high school cheerleader, was shot a couple hours after being involved in a nearby car accident. Family members say she likely approached Wafer's home for help.
The shooting has drawn attention from civil rights groups who called for a thorough investigation and believe race was a factor in the shooting — McBride was black; prosecutors said Wafer is white. Some have drawn comparisons between this case and that of Trayvon Martin, the 17-year-old Florida boy shot in 2012 by a suspicious neighbor.
But Worthy insisted Friday that race wasn't relevant in her decision to file charges and wouldn't compare the case to Martin's death.
"It's always interesting to me what the public makes their decisions on when it comes to one way or another," Worthy said. "In this case, the charging decision has nothing whatever to do with the race of the parties. Whether it becomes relevant later on in the case, I don't know. I'm not clairvoyant," she said.
What happened between when McBride crashed into a parked vehicle several blocks north of Wafer's Dearborn Heights neighborhood and the shooting remains unclear.
Police received a 911 call from Wafer about 4:42 a.m., in which he tells the dispatcher: "I just shot somebody on my front porch with a shotgun, banging on my door."
They found McBride's body on the porch.
Evidence shows McBride knocked on the locked screen door, Worthy said, and there was no forced entry. The interior front door was open, and Wafer fired through "the closed and locked screen door," said Worthy, who declined to discuss details about the investigation.
"We do not believe he acted in lawful self-defense," she added.
Under a 2006 Michigan self-defense law, a homeowner has the right to use force during a break-in. Otherwise, a person must show that his or her life was in danger.
Wafer was arraigned Friday afternoon on the murder and manslaughter charges as well as a felony weapons charge. A probable cause hearing was set for Dec. 18.
One of Wafer's lawyers, Matt Carpenter told the judge his "client has a very strong defense." Asked later about the defense, Carpenter said, "Because of the time, her condition."
A toxicology report released Thursday showed McBride, a 2012 Southfield High School graduate, had a blood alcohol content of about 0.22, more than twice the legal limit for driving. Her blood also tested positive for the active ingredient in marijuana.
Wafer is a 10-year employee at a local airport and has a clean record except for having been in court for past drunken-driving cases, Carpenter said.
Wafer's brick bungalow is located in northeast Dearborn Heights, a town adjacent to Detroit and a diverse area that's home to white, black and Arab-American residents. The neighborhood consists mostly of well-kept bungalows and small ranches, and is near a community college campus and a mosque. A neighbor told the AP this week that Wafer lived alone.
Civil rights groups, including the NAACP and the Rev. Al Sharpton's National Action Network, have held numerous local rallies and vigils since Nov. 2, and protesters have compared the case to the death of Martin, who was black and unarmed. Neighborhood watch volunteer George Zimmerman was acquitted in July of second-degree murder.
On Friday, the Detroit branch of the NAACP applauded the charges filed against Wafer.
"Often, many of us are very anxious and impatient when it comes to justice being equally applied in every situation," the group said in a statement. "This particular case had the appearance that it might have been headed down the same road. While no trial has been held, and Mr. Wafer has yet to be brought before the court, anxiety is still high as the jury is still a long way out."
So-called "stand your ground" laws were at the heart of the Zimmerman case and protect gun owners in at least 23 states, including Michigan, who claim self-defense in shootings.
Michigan's 2006 law has some similar language to Florida's statue, said Peter Henning, a professor at Wayne State University Law School, "but it's quite limited."
"If you are threatened, you may use deadly force to protect yourself," he said.
Worthy said the state's self-defense law is not called stand your ground.
"There is no duty to retreat if you're in your own home," she said. "Someone who claims lawful self-defense, must have an honest and reasonable — not honest or reasonable — belief of imminent death or imminent great bodily harm of himself or another person, and the use of force that's used must be necessary to prevent that imminent death or great bodily harm of himself or another person."
McBride's mother, Monica McBride, wants just one question answered: What led to her daughter's death?
"I can't imagine what that man feared from her. I would like to know why," she said during a news conference at a Southfield hotel an hour after Wafer was arraigned.
The 19-year-old's father, Walter Ray Simmons, called Wafer a "monster."
"I couldn't accept no apology because my daughter don't breathe no more," Simmons said. "I believe this man took my daughter's life for no reason. We just want justice done."
The family also said it was hesitant to point to McBride's skin color as a reason she was shot.
"We didn't want to make this a racial situation. We didn't want to inflame anybody," family attorney Gerald Thurswell said. "The family is not taking a position that this is black or white. You don't take a gun and shoot somebody because there's a noise outside."
———
Associated Press writer Jeff Karoub in Detroit contributed to this report.