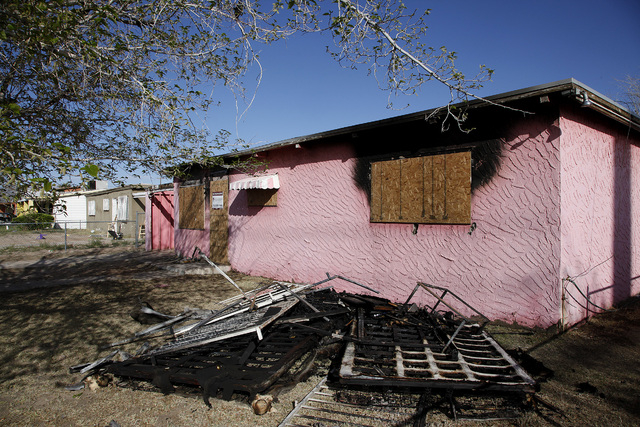 The Clark County coroner's office has indentified the man who died in a house fire Wednesday night.
Charles Ray Stewart, 65, became trapped in a burning house in the 1200 block of West Washington Avenue, near J Street.
Las Vegas police and firefighters responded to the house about 11 p.m. and found a woman trapped behind a door made of metal bars. Police used bold cutters to free her. She was taken to University Medical Center for smoke inhalation.
Stewart remained trapped in another portion of the house, where all the windows had metal bars on them.
Firefighters found Stewart once they entered the house. Of the responding firefighters, 12 required treatment for smoke inhalation.
Stewart's official cause and manner of death have not yet been released by the Clark County coroner's office.
Contact reporter Annalise Porter at aporter@reviewjournal.com.