Conservative Montana lawyer named Nevada solicitor general
December 10, 2014 - 10:50 pm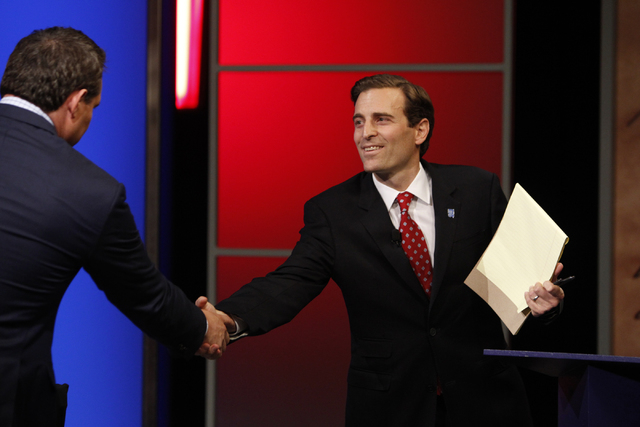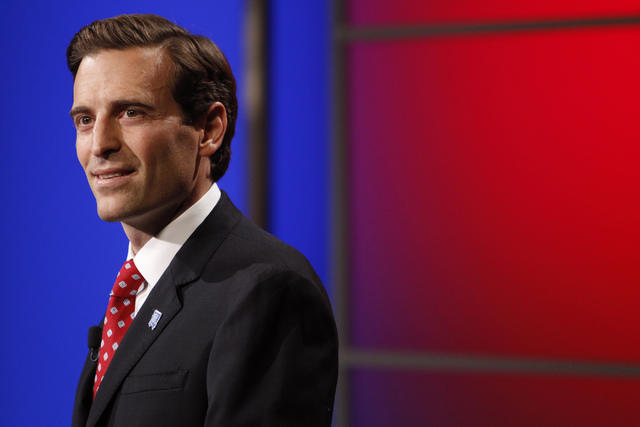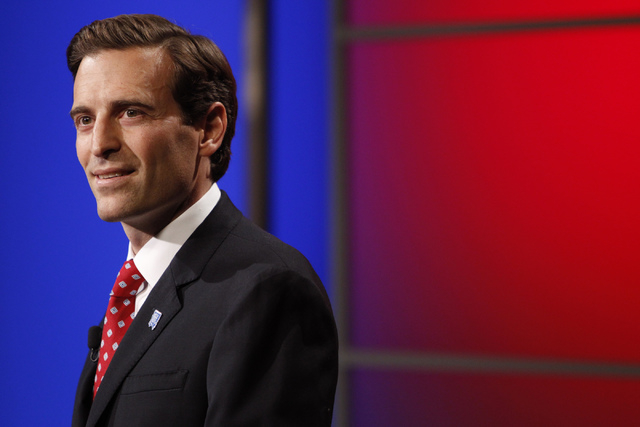 Incoming Nevada Attorney General Adam Laxalt on Wednesday named a solicitor general for his office, choosing a conservative Republican who actively opposed state and federal gun control, abortion and legal same-sex marriage when he held the same job in Montana.
Lawrence VanDyke represented Montana as its chief constitutional and appellate litigator before he ran for a seat on the Montana Supreme Court this year, losing to the incumbent justice in the most expensive judicial race in the state's history.
Laxalt, who also is a conservative Republican, touted VanDyke's experience in upholding the Constitution and challenging the federal government when it encroaches on states' rights.
"Throughout my campaign, I promised Nevada's citizens and job-providers that I would fight for them to protect our state from the federal overreach from Washington," Laxalt said in a statement. "When I am sworn in as our next Attorney General, Nevada will have a premier U.S. Supreme Court appellate attorney defending our state against an unprecedented encroachment on our laws and our Constitution. Lawrence will be an effective advocate on our state's behalf."
Laxalt added that VanDyke "has significant experience fighting for the individual rights and liberties of the citizens he has served. He will put up a strong and capable defense of Nevada's laws and our Constitution."
VanDyke said he shares Laxalt's views.
"I am honored that Attorney General-Elect Laxalt has placed his confidence in me to represent Nevada's citizens," VanDyke said in a statement. "Nevada, like many Western states, has to deal with the strains, difficulties and costs of an ever-increasing, burdensome and expensive federal government. The citizens of Nevada deserve an advocate and I look forward to working with Attorney General-Elect Laxalt to be serve in that important capacity."
costly court race
In Montana, VanDyke lost the Supreme Court race to Justice Mike Wheat in a nasty, partisan-tinged contest. VanDyke was backed by the Republican State Leadership Committee, a conservative group that also supported Laxalt in his Nevada race against Secretary of State Ross Miller, a Democrat.
Wheat is a former Democratic legislator. Montana's Supreme Court is nonpartisan.
Conservative groups spent about $640,000 in the high court race, according to the New York Times, including $469,000 from a political action committee funded by the Republican State Leadership Committee. Americans for Prosperity, founded by the wealthy Koch brothers, accounted for $170,000 in spending.
On the other side, a political action committee financed mostly by Montana trial lawyers and unions spent $475,000, the Times reported just two days before the Nov. 4 election.
The candidates raised far less themselves: $132,000 for VanDyke and $143,000 for Wheat, the Times reported. In all, nearly $1.4 million was spent on the race.
VanDyke was solicitor general for Republican Attorney General Tim Fox. In that job, VanDyke "placed a special emphasis on writing amicus briefs supporting gun rights and anti-abortion laws," the Times wrote.
"In one brief he wrote with Mr. Fox, they argued that Roe v. Wade, the Supreme Court decision preserving a woman's right to an abortion, should be reconsidered in the light of 'recent, compelling evidence of fetal pain,' " the Times reported. "But he quit in May after conflicts with colleagues."
The Times asked VanDyke about criticism that he was trying to hide his conservative views from voters.
"I am running on the platform that I am going to follow the law regardless of my personal preferences," he responded.
Laxalt, who is against abortion and same-sex marriage, has given similar answers when asked if he would defend Nevada laws that allow abortion, for example, or gay marriage if the courts ultimately rule the state can't ban such weddings.
defended same-sex marriage ban
VanDyke supported Montana's joining in a legal brief this year defending Nevada's ban on same-sex marriage. Nevada Attorney General Catherine Cortez Masto, a Democrat, had decided she would not defend the law because of a court ruling in another case suggested it would be found unconstitutional.
The 9th Circuit Court of Appeals later found bans in Nevada and Montana to be unconstitutional.
VanDyke told the Great Falls Tribune he felt a duty to defend Montana's same-sex marriage ban.
"Montana has a marriage amendment in its constitution enacted by the people," VanDyke said. "As solicitor general, my job was to defend Montana's laws and constitution."
VanDyke's work was driven by "policy decisions made by Montana Attorney General Tim Fox," Laxalt adviser Robert Uithoven said.
"This was true regardless of Lawrence's personal beliefs on any issue. So it would be a mistake to infer Lawrence's personal views or priorities from the cases he worked on or the arguments made in those cases."
Laxalt didn't know VanDyke before he hired him, according to Uithoven.
"Laxalt picked Lawrence because of his stellar resume, depth of directly on-point experience, and the fact that he came highly recommended by many who have had a chance to observe his work first-hand," Uithoven said.
Bob Fulkerson, state director of the Progressive Leadership Alliance of Nevada, said Laxalt and VanDyke sound like two peas in a pod.
"Sounds like a real winner, from the same mold as his new boss," Fulkerson tweeted with the hashtag #FearingForMyState.
VanDyke was assistant solicitor general for Texas before becoming solicitor general for Montana.
While in private practice, VanDyke worked for six years in the Appellate and Constitutional Law Practice Group of Gibson, Dunn &Crutcher LLP and litigated cases before the U.S. Supreme Court and state supreme courts. He graduated from Harvard Law School in 2005, where he was an editor of the Harvard Law Review.
Contact Laura Myers at lmyers@reviewjournal.com or 702-387-2919. Follow @lmyerslvrj on Twitter.
In 2014, a Laxalt trumps a Miller
Laxalt hires fellow Iraq vets for key AG office posts
New AG Laxalt talks about his priorities for Nevada
Laxalt taps Lionel Sawyer attorney to head gaming division