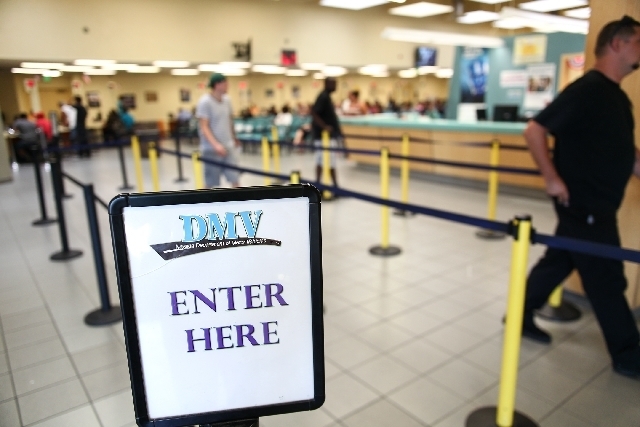 CARSON CITY — The good news Tuesday was that wait times at most Department of Motor Vehicles offices in Nevada were only two minutes long. The bad news was that a cut fiber optic cable left the agency unable to process any drivers license transactions.
Nevadans needing to register a car or take a driving test were the lucky ones, since those activities were unaffected by the outage.
But the cut cable left the DMV unable to perform national record checks for just over 24 hours starting Monday afternoon, meaning no business involving drivers licenses, drivers authorization cards, renewals, instruction permits and similar transactions such as reinstatements could be conducted throughout much of the day.
The agency announced the problem on its website, and late Tuesday DMV spokesman David Fierro said the problem had been repaired. The cut cable belonged to Verizon and was located in California. The company was able to get the Nevada DMV back up and operating just before 5 p.m.
The outage lasted from 4:10 p.m. Monday to 4:28 p.m. Tuesday, according to the DMV.
Customers might do well to check before heading to a DMV office on Wednesday to transact business.
Contact Capital Bureau reporter Sean Whaley at swhaley@reviewjournal.com or 775-687-3900. Follow him on Twitter @seanw801.