Delivering Christmas joy, 20 years on
December 14, 2013 - 8:36 am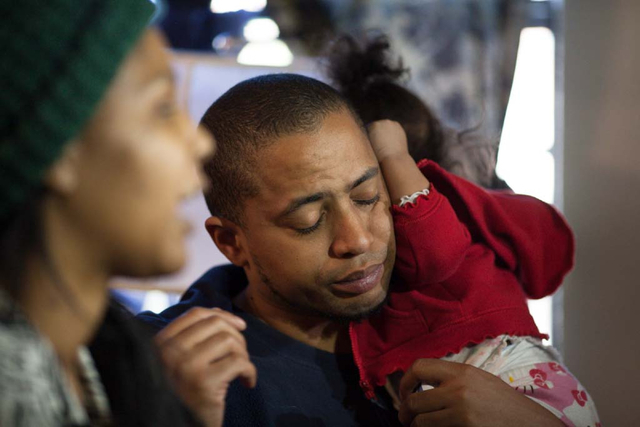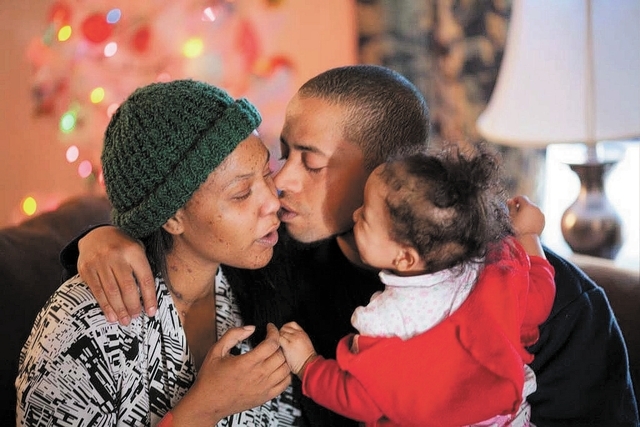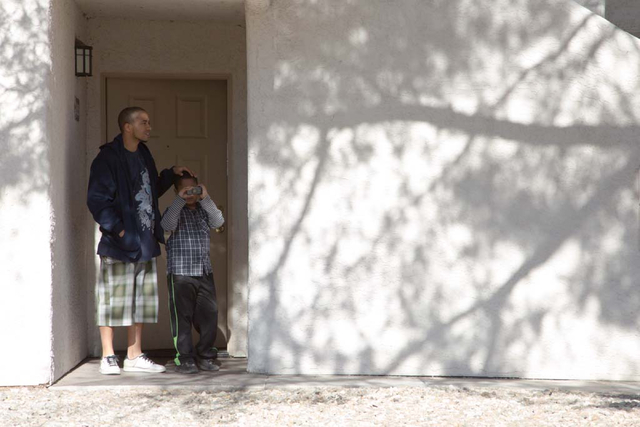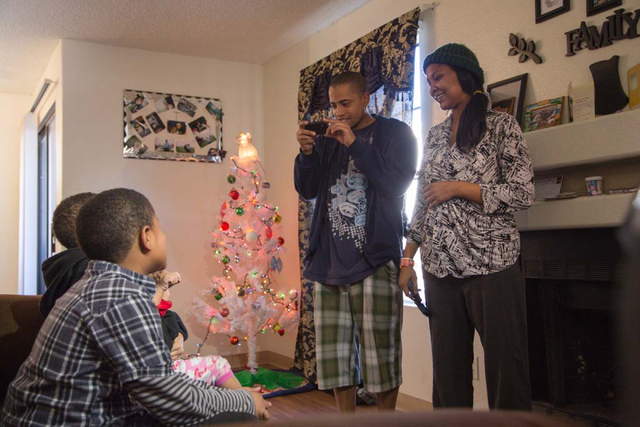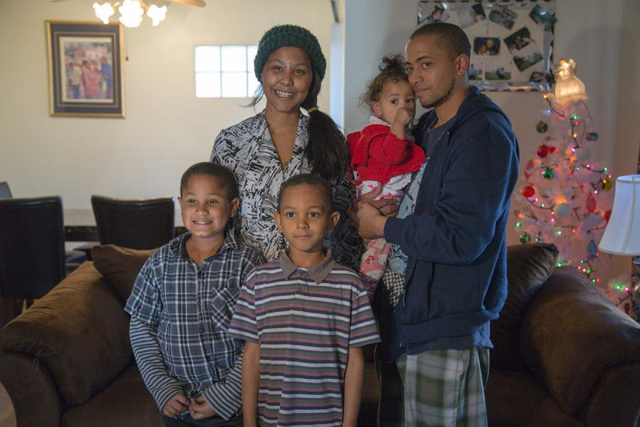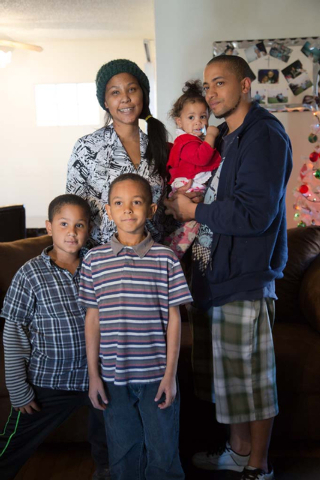 Octavia Haney was still wearing hospital identification bands when she opened the door to her nearly empty eastside apartment, furnished only with mattresses, two fire-damaged couches and a white Christmas tree, wrapped in colored lights and topped with an angel.
Haney, her boyfriend of nine years, Michael Howard, and their three children were one of 28 households selected for Walker Furniture's 20th annual Home for the Holidays furniture giveaway.
Friday, two days after Haney was discharged from the hospital, a Walker team brought the family complete home furnishings, including a living room set, dining room set, master bedroom set and beds and dressers for each child.
"I just found out yesterday," said Haney, who said she has never before owned new furniture. "My sister told me. I felt nervous and excited at the same time."
Haney, 27, suffered a stroke and heart attack in July, and another stroke in September. She suffers from congenital heart failure and kidney failure and cannot work. Her health problems began after her 9-month-old daughter's birth.
She was nominated by her older sister, Jamie Haney, who noted her sister's hardships and praised her for her strength.
"While in the hospital for a few days doctors (were) trying to find out why someone so young can have a stroke," Jamie Haney wrote in nominating her sister. "After (she had) been there for a week my sister had flatlined and died. Luckily the nurse was there to bring her back."
" … I love my sister and she is so strong. She cries every night, scared she will die before she sees her kids grow up, but she stays strong for them."
Patti Gerace, marketing director for Walker Furniture, said the company receives thousands of nomination letters each year. Families can apply for themselves but are usually nominated by others, from teachers to pastors to doctors to the district attorney's office.
Walker collects letters from October through early December. A committee from HELP of Southern Nevada reads and verifies the letters, and an executive committee of 22 members, including a representative of the Las Vegas mayor's office, chooses the recipients.
"What began as a commitment from Walker Furniture to help 12 families in need in 1994 has blossomed into something that has drawn community-wide acceptance and support has helped hundreds of local families that have faced a variety of hardships and challenges," Walker Furniture CEO Larry Alterwitz said.
This year, the Las Vegas Rescue Mission contributed to the Home for the Holidays by providing toys for children in the chosen households.
"It's a complete blessing," Howard said.
In the children's room, the boys, who used to share a single mattress, bounced on their new bunk beds, negotiating who would get the top bunk.
"They've been fighting for the top bed all day," said Haney, who suggested they take turns as a way to show their appreciation.
The boys agreed.
Contact reporter Kristy Totten at ktotten@reviewjournal.com or 702-477-3809.