Allison Serafin steps down as executive director of Opportunity 180
Updated March 9, 2017 - 10:49 pm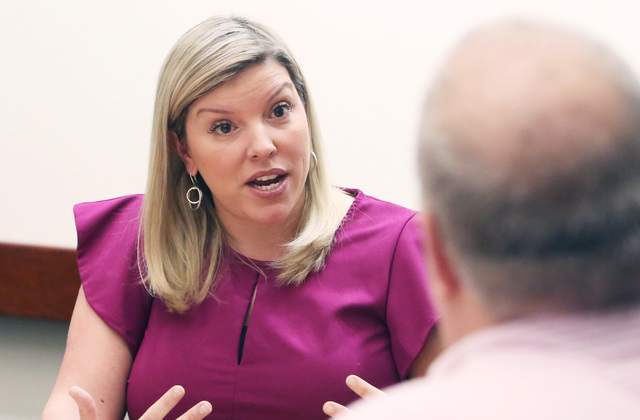 A nonprofit tasked to bring charter operators to Nevada is looking for a new executive director.
Allison Serafin, a former state Board of Education member and founder of Opportunity 180, announced Thursday she was stepping down to spend more time with a sick parent. Serafin's decision is effective at the end of April.
"I have tried to shuttle back and forth over the past few months, but ultimately, it's not fair to my team if I can't be 100 percent present," Serafin wrote in a statement announcing her decision.
Founded in 2014, Opportunity 180 was given a $10 million contract from the state Board of Examiners in April.
The move aligned with the controversial Achievement School District. A 2015 law created the district, which targets under-performing public schools and turns them into charters.
The program is under threat of being repealed this session, with Democrats controlling the majority of the state Legislature.
Authorized to convert up to six schools annually, the district is getting off to a slow start for 2017-18. Agassi Prep, an existing charter, voluntarily decided to partner with Democracy Prep, a New York-based network.
Futuro Academy is a start-up charter, opening near Cambiero Elementary in Las Vegas, but families can choose to stay at Cambiero.
Celerity Educational Group — a third operator that Opportunity 180 helped attract to Nevada — had its conditional approval withdrawn by the state Department of Education after federal authorities raided its Los Angeles headquarters.
Contact Meghin Delaney at 702-383-0281 or mdelaney@reviewjournal.com. Follow @MeghinDelaney on Twitter.
RELATED
Emotions run high in charter battle between 2 school districts in Southern Nevada
Former Nevada education official wins $10M state charter school contract
Nonprofit looks to 'turn around' education opportunities for low-income students