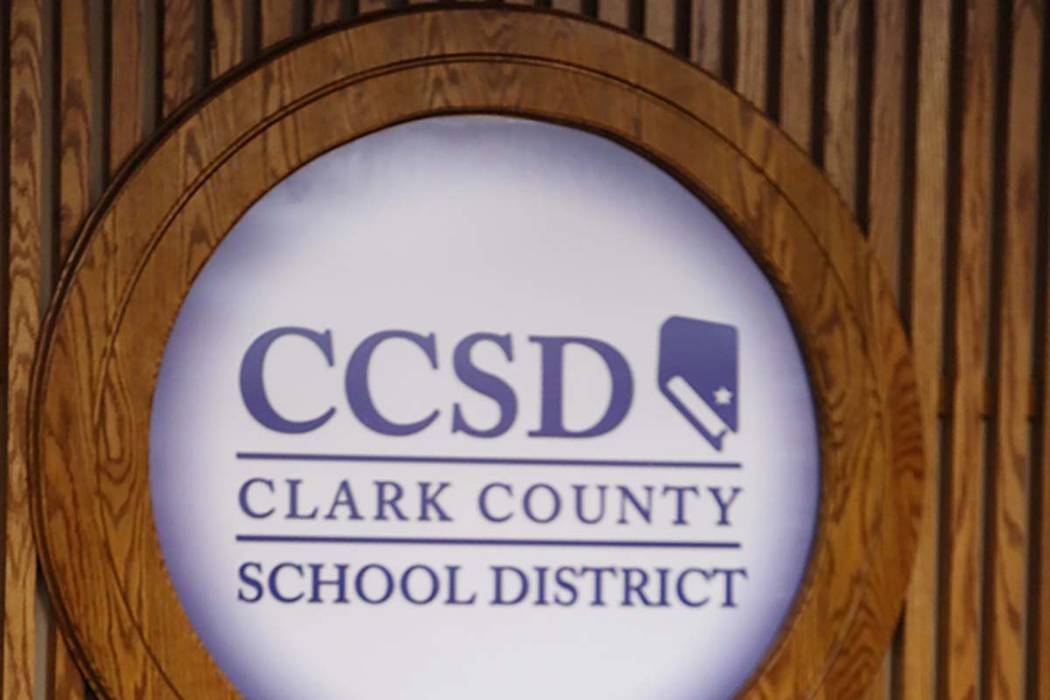 The Clark County School Board approved a final budget of roughly $2.4 billion on Wednesday for the 2017-2018 fiscal year, though uncertainties remain about whether the district can meet the new 80-20 funding split between schools and central services now required by law.
The budget, which projects an enrollment increase of 0.7 percent to 323,380 students, has an estimated increase of $152 per pupil from the state's Distributive School Account. It also includes an estimated increase of $11 million in property taxes and $37 million from Local School Support Taxes.
But whether the massive district can successfully break down all costs to assign 80 percent to schools and 20 percent to central services — as required by the law governing the district's reorganization — is still unclear. In future years, that split must be 85-15.
"It's going to be really difficult, I think, for us to get there," Trustee Chris Garvey said after the meeting.
The district once again will not meet its requirement of keeping 2 percent of revenue in its unassigned ending fund balance — money left over that's not reserved for anything in particular. It will again end with 1.75 percent this year.
Meanwhile, the district still has unresolved overdue contracts with three unions — the Police Administrators Association, the Police Officers Association and the Clark County Association of School Administrators and Professional-Technical Employees.
The final budget includes $6 million for a minimum arbitration ruling for the administrators' union for its 2015-2016 and 2016-2017 contracts, which is scheduled for the end of this month.
Garvey expressed concerns over money from attrition — extra funds that become available when positions are left vacant — and how much is actually available to fund other parts of the budget.
"How much money do we have, and if you want something new or different, where is it coming from?" she said.
The final budget will head to the state Department of Taxation for approval, although the board may have an amended final budget after the legislative session ends.
Contact Amelia Pak-Harvey at apak-harvey@reviewjournal.com or 702-383-4630. Follow @AmeliaPakHarvey on Twitter.
FINAL FY18 CCSD BUDGET
— $5,726 per pupil from Distributive School Account (increase of $152 from FY 17)
— $456 million budgeted from property taxes (increase of $11 million from estimated taxes in FY 17)
— $981 million in Local School Support Taxes (increase of $37 million from FY 17)