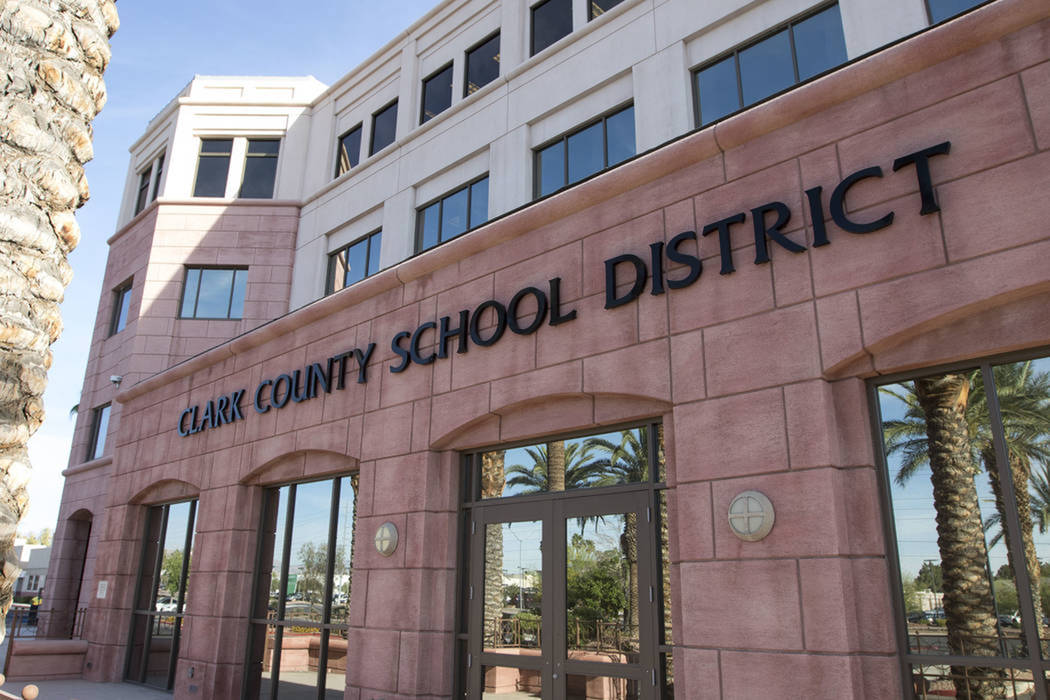 The Clark County School District has formed a task force to assist with the estimated $45 million shortfall affecting this year's budget.
The budget task force will work with Chief Financial Officer Jason Goudie to study the district's budget challenges, which emerged as the district began closing out its fiscal 2017 budget.
"I have asked our new Chief Financial Officer to use his vast experience in working with corporate finances to change the way we budget our funds, and to be transparent with me and the Trustees about any problem he finds," Superintendent Pat Skorkowsky said in a statement.
The eight-member task force includes Trustee Lola Brooks, Community Implementation Council Chairman Glenn Christenson and Curt Anderson, co-founder of the accounting firm Fair, Anderson and Langerman.
The deficit stems primarily from an arbitration award for the administrators' union and two sources of state funding that fell short of estimated revenue: full-day kindergarten funding and money from the special education contingency funds, Goudie previously explained.
But the task force will more fully examine the deficit's cause, recommending improvements to budgeting.
The deficit has concerned special education parents, who urged the School Board to avoid cuts to special education classrooms. The district has not yet identified where cuts will come from, but trustees will consider possibilities at their meeting Thursday.
Contact Amelia Pak-Harvey at apak-harvey@reviewjournal.com or 702-383-4630. Follow @AmeliaPakHarvey on Twitter.
Budget task force members
— Lola Brooks, CCSD Board of School Trustee member
—Jason Goudie, CCSD chief financial officer
—Glenn Christenson, chairman of the Community Implementation Council and managing director of Velstand Investments LLC
—Curt Anderson, co-founder, Fair, Anderson & Langerman
—Verenice Flores, Community Implementation Council member, CPA and senior accountant at Fair, Anderson & Langerman
—Rose McKinney-James, managing principal at McKinney-James and Associates and Energy Works LLC
—Frank Woodbeck, vice chancellor, Workforce Development, Nevada System of Higher Education
—Ryan Woodward, Community Implementation Council member and area manager/senior vice president at JP Morgan Chase