Clark County schools chief dines with students in summer
Updated July 11, 2018 - 12:37 pm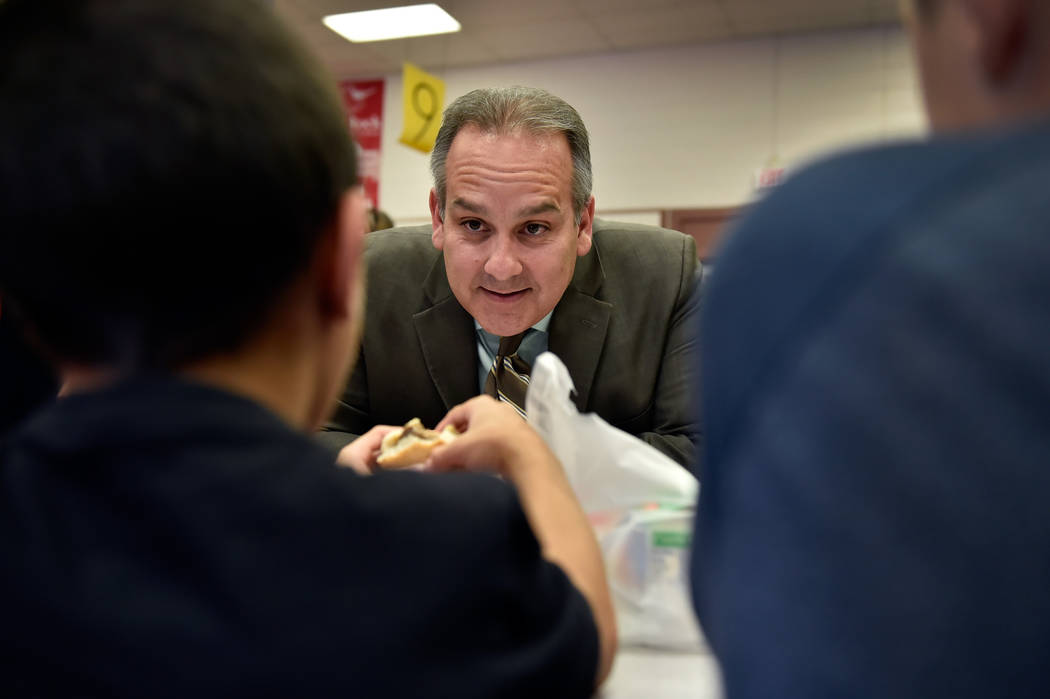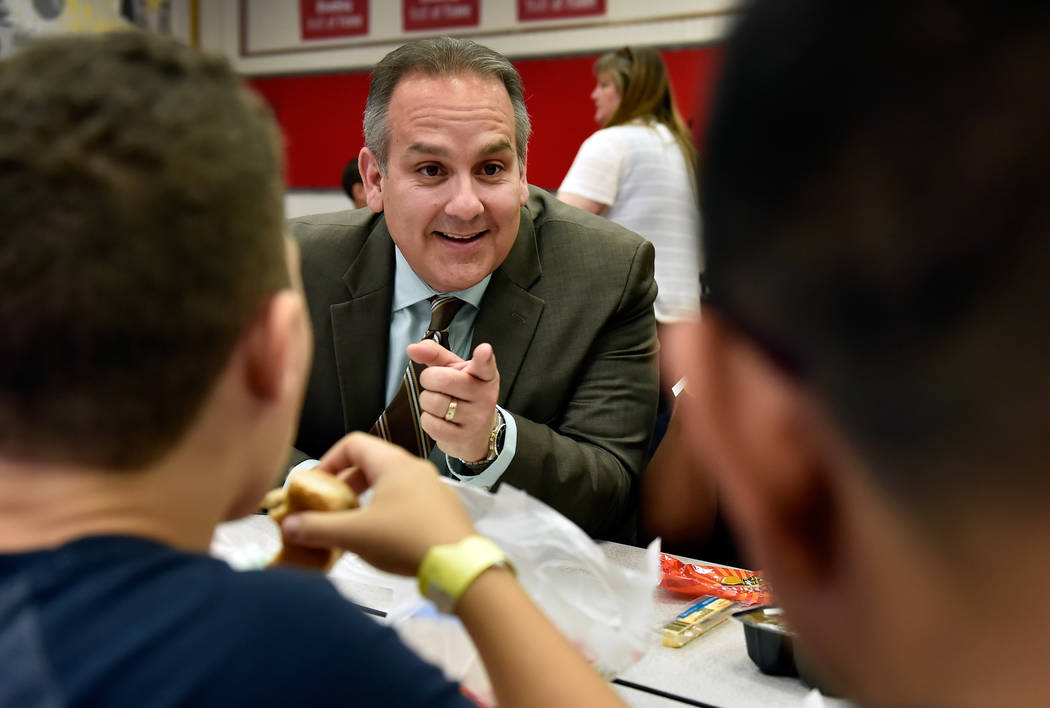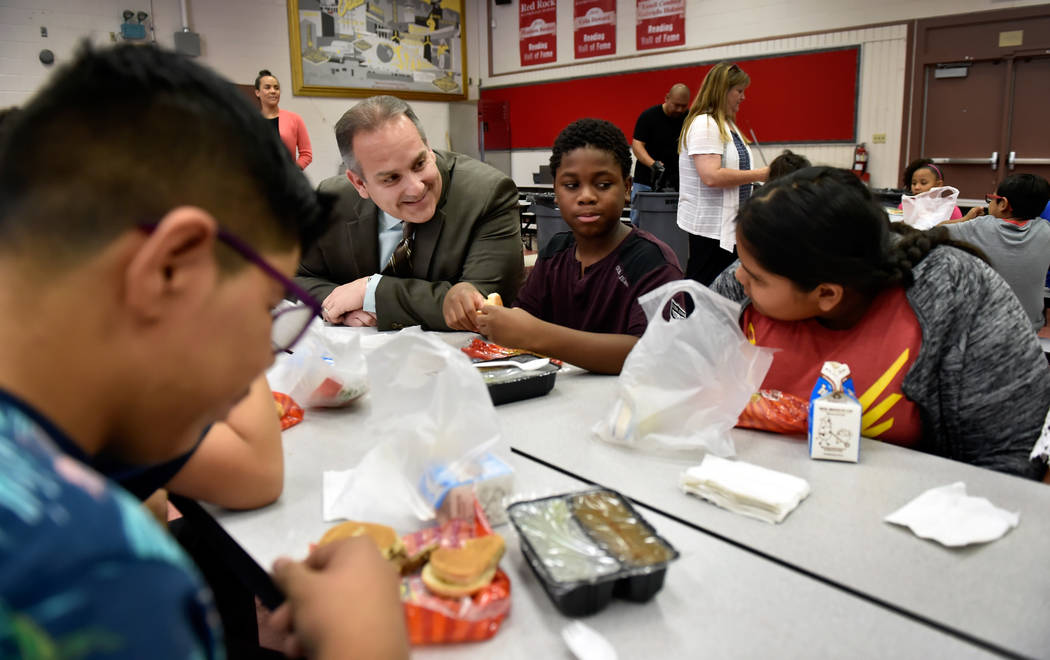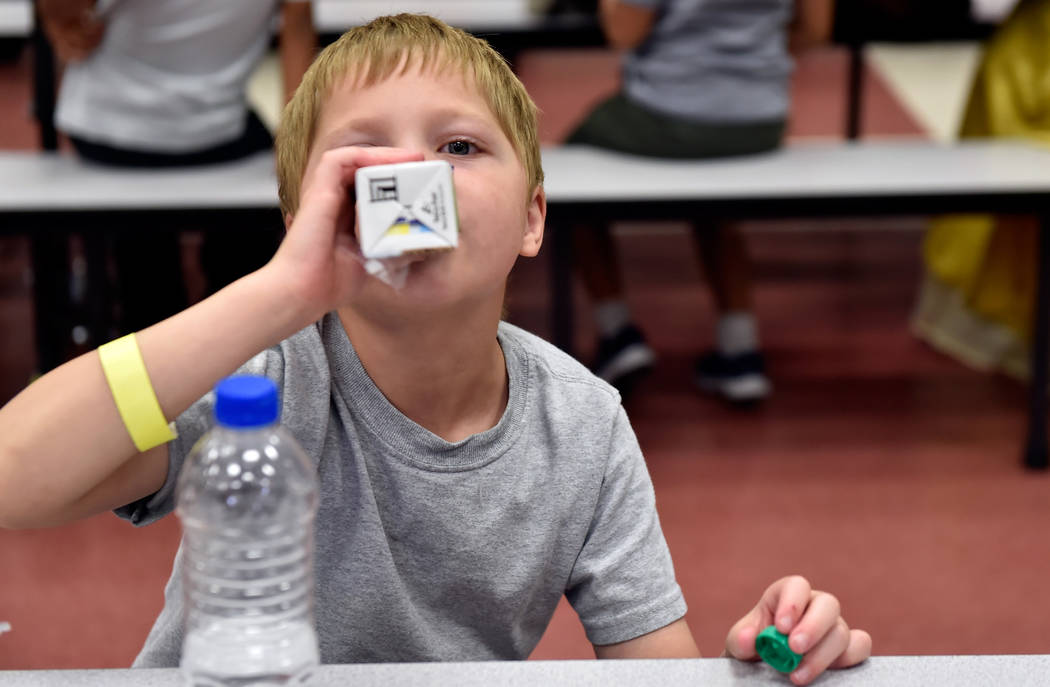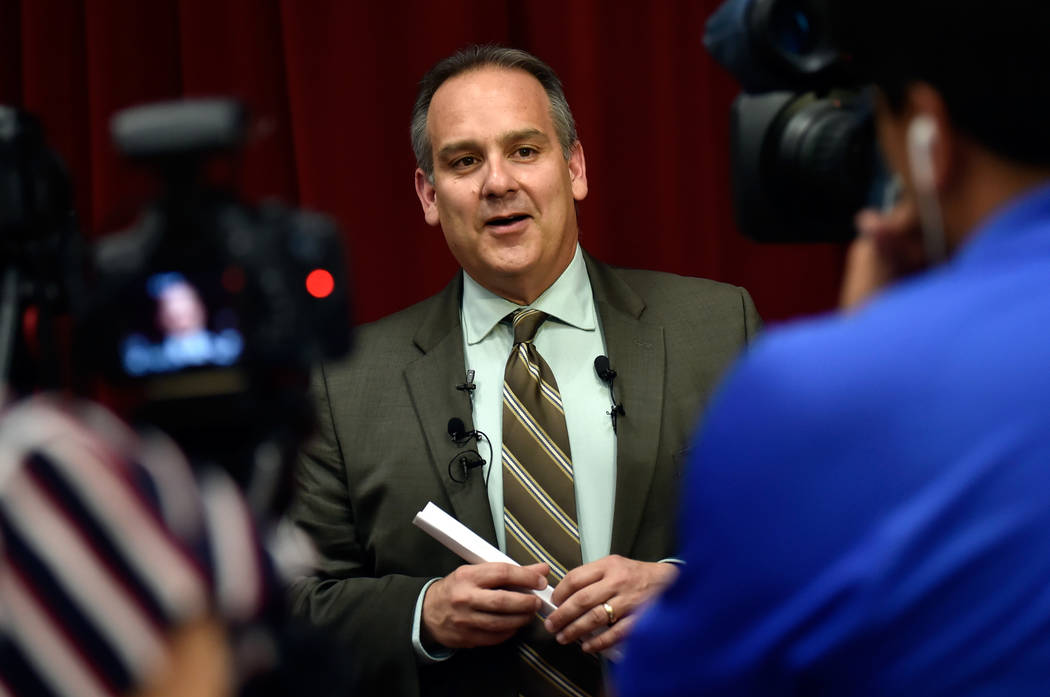 Grilled cheese, baked beans, apple slices and string cheese.
The simple cafeteria food shared at a table at Red Rock Elementary School on Tuesday gave new Clark County School District Superintendent Jesus Jara the chance to get to know a few of the 322,000 students he oversees.
"Sitting with kids is what it's all about, where you really get the candid feedback and what they need," Jara said.
Jara also took the opportunity to highlight the district's free summer feeding program and the importance of healthy eating.
During summer, thousands of students eat free at Red Rock and more than 100 other sites across the Las Vegas Valley.
The district partners with the U.S. Department of Agriculture on the program, which is open to any child under 18.
The program provided 283,000 meals to area youths last year.
Contact Madelyn Reese at 702-383-0497 or mreese@reviewjournal.com. Follow @MadelynGReese on Twitter.