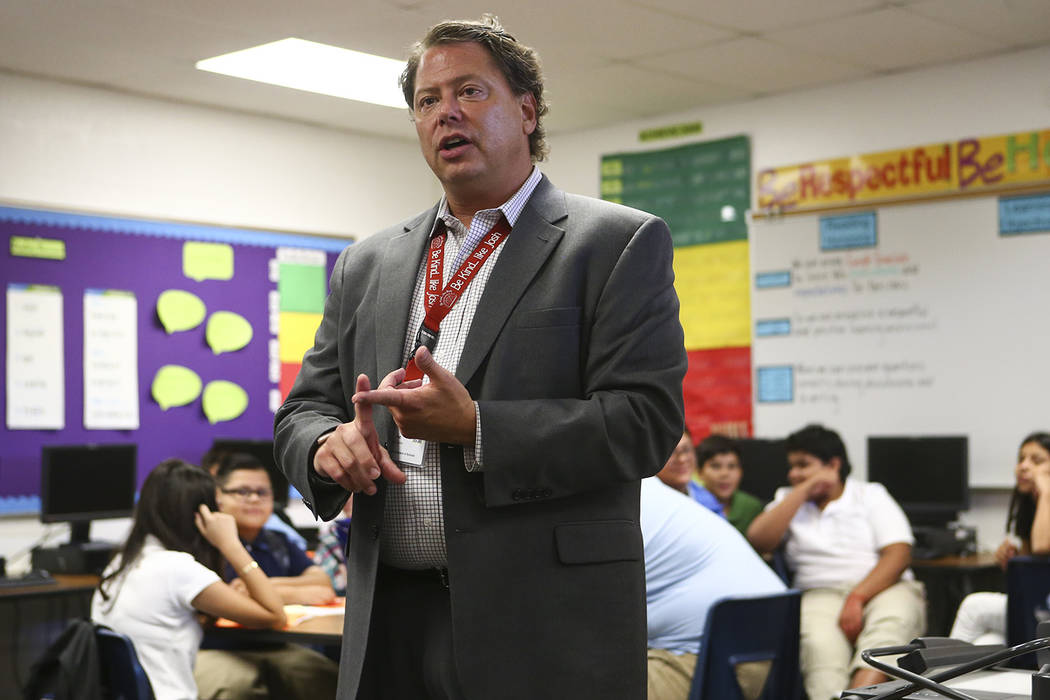 The Clark County School District has not come fully into compliance with the state-mandated reorganization, but it has all the tools it needs to do so.
That's the main takeaway from a report presented Wednesday by a consulting group that has been working with the district on the undertaking that aims to move more decision-making to the local level.
"Now it's up to the administrators of CCSD and the board of trustees to take the necessary steps to come into compliance," Michael Vannozzi, vice president of TSC2 Group, told the reorganization's Community Implementation Council.
The report is one of the final responsibilities of the consultants, whose contract ends in October.
Superintendent Pat Skorkowsky and Chief Academic Officer Mike Barton presented several ways the district is moving forward with delegating decision-making to school levels.
Many of the items are bound by collective bargaining or district policy, and while the collective bargaining pieces might take longer to figure out, officials said the Board of Trustees can be expected to vote on policy changes in November.
The report had other recommendations, including the district moving "beyond the law" by engaging parents and communities and creating structures to help solve disputes happening on school organizational teams.
Skorkowsky retirement
Community Implementation Council chair Glenn Christensen surveyed council members on whether they thought Superintendent Pat Skorkowsky should leave the district earlier or continue to work out his contract until the end of June. Skorkowsky recently announced he would retire when his current contract ends.
Despite calls from the unions for Skorkowsky to leave early and for the board to choose and interim superintendent, most council members thought he should stay on until his contract ends.