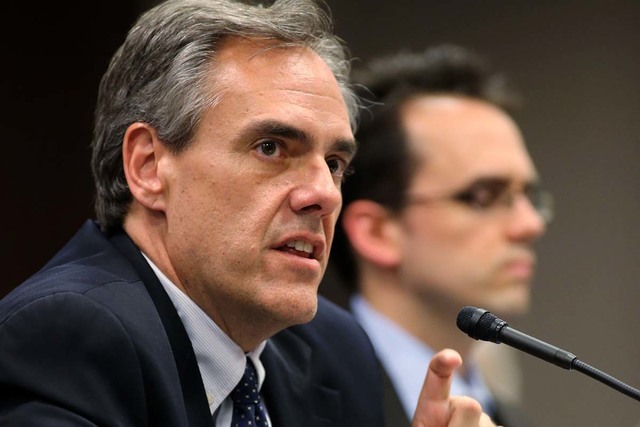 Dale Erquiaga, a longtime fixture in Nevada's public policy realm, will step down from his role in Republican Gov. Brian Sandoval's office to lead a national organization connecting students and families to community services.
Sandoval last year tapped Erquiaga, his childhood friend, to serve as his chief strategy officer and to help craft the governor's agenda for the 2017 Nevada Legislature session. Erquiaga also leads the Spending and Government Efficiency, or SAGE, commission that develops recommendations to cut costs in the state's public education system.
In November, Erquiaga will start as president and CEO of Communities in Schools, a national dropout-prevention organization that serves 1.5 million students in more than 2,300 schools, according to a news release sent Monday.
"I am grateful to join Communities in Schools at a time when it is at the strongest point in its 40-year history and positions for unprecedented growth and impact," Eruiaga said in a statement.
"At a time when federal law has explicitly recognized the importance of integrated student supports, I am committed to working hard to bring those vital supports to every student in need across America," his statement reads.
Erquiaga, who grew up with Sandoval in Churchill County, previously worked as Nevada's top education official and oversaw the instruction of more than 450,000 students. He also served as Sandoval's senior adviser, spokesman and speechwriter when he won the gubernatorial election in 2010.
From 2006 to 2009, Eruiaga was the principal at Get Consensus LLC, an independent consultant with clients in five western states, including the Nevada Association of Superintendents and the Clark County School District. He joined the district in 2009-10 to work as its executive director of government affairs, public policy and strategic planning.
Review-Journal writer Sandra Chereb contributed to this report. Contact Neal Morton at nmorton@reviewjournal.com or 702-383-0279. Find @nealtmorton on Twitter.