Do students learn better from good-looking teachers? UNLV study looks into it
September 1, 2016 - 8:04 am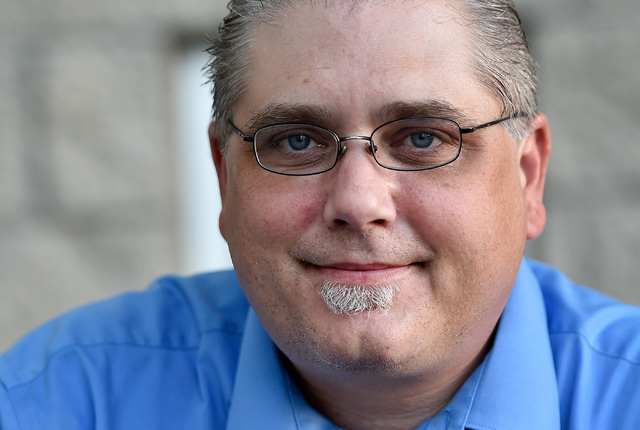 Think looks don't matter in the classroom? Think again — a UNLV study authored by a psychology graduate suggests students learn better from teachers they find attractive.
"It's still a stereotype that's pretty much taboo," said R. Shane Westfall, who submitted the report as his master's thesis last year. "I'm hoping the study will bring in a mainstream conversation a little bit more."
The 65-page study, titled "Effects of Instructor Attractiveness on Learning," was published in the July 13 edition of the Journal of General Psychology.
Among its findings, researchers discovered that sexual attraction had little bearing on student performance; put another way, people are naturally inclined to think more highly of people they think are good-looking, regardless of whether they're interested in them sexually.
"Typically, people who are attractive are judged to be more intelligent, more successful," said Logan Trujillo, a psychology professor at Texas State University who specializes on facial attractiveness. "It's been fairly well established that people treat other people differently on the basis of their attractiveness."
The report details an experiment in which researchers asked 131 UNLV students — 86 women and 45 men — to listen to a recording of an introductory physics lecture. The students were randomly assigned to male and female instructors, each of whom delivered the same lecture. While the lecturer spoke, the students were shown different sets of photographs which they were told were images of the speaker.
Some of the photographed people were good-looking, others less so, and volunteers were asked to rate the attractiveness of the people displayed.
Students were quizzed after the lecture, and those with instructors deemed attractive performed better, with an average score of 18.27. Those with unattractive professors got an average score of 16.68. After the quiz, participants were asked to evaluate lecturers, and those who had more attractive instructors gave better reviews.
EXPERTS URGE CAUTION
Experts say Westfall's findings are generally unsurprising — research has long indicated that more attractive people tend to be perceived better, and earlier studies have shown that good-looking teachers tend to get high evaluations. Professors have long complained that those rated as attractive on the website Ratemyprofessors.com generally get evaluated better by students.
"This study claims that ability doesn't matter, it's what's on the outside that counts," Connor Principe, a psychology professor at Pacific University in Oregon, wrote via email. "That's not a great message, and people really need to be careful with how this information is reported. On a societal level, I am concerned about the implication that, through no fault of their own, unattractive teachers are therefore less effective and engender lazy students."
Principe cautioned that such findings could be used to justify discriminatory hiring practices, noting that unattractive people of all professions already get paid less than their their attractive counterparts.
David Copeland, who teaches psychology at UNLV and reviewed Westfall's thesis findings, said the report yielded interesting results but noted that its an early glimpse on the topic and that a more representative snapshot could likely be taken over the course of a semester rather than a single lecture.
"This is an initial study," Copeland said. "It's unclear whether other traits can overcome this idea of attractiveness — perhaps someone who spends more time with students or has a better sense of humor. Maybe those factors would play out as more important."
Bill Robinson, a business professor at UNLV who serves as the school's faculty senate chair, questioned the study's methodology and said he's a counterexample of the trend.
He's not rated as attractive on Ratemyprofessors.com, yet he has good student evaluation scores. He also noted that a very attractive instructor could distract some students.
"Much of learning in a real classroom is the connection faculty achieve with their students, and (the connection) students achieve with each other," Robinson said via email Wednesday. "That cannot be accounted for when we listen to a lecture and look at a picture."
Contact Ana Ley at aley@reviewjournal.com or 702-224-5512. Find her on Twitter @la__ley.