Education reality worse than numbers show
August 13, 2014 - 8:05 pm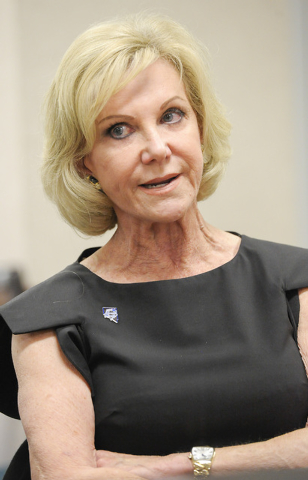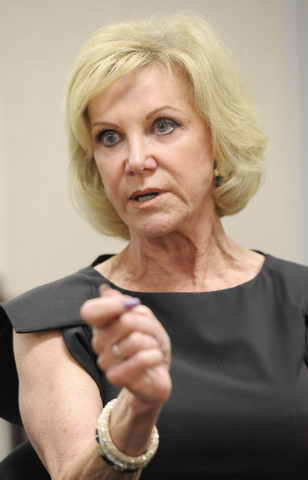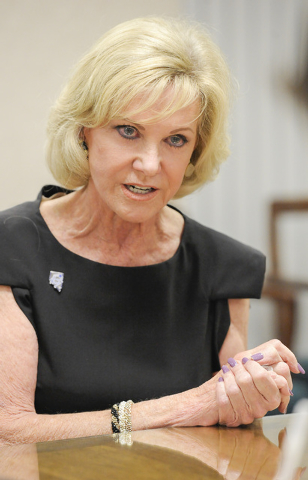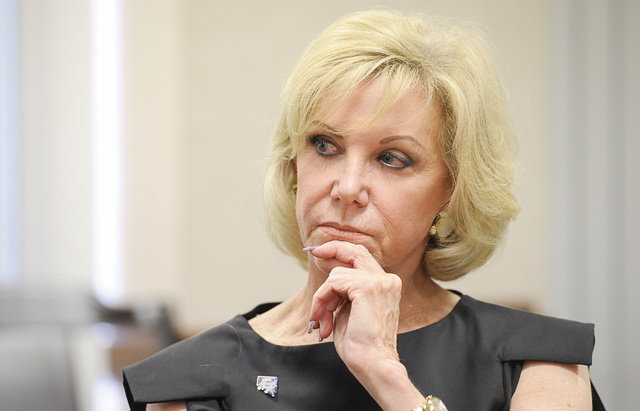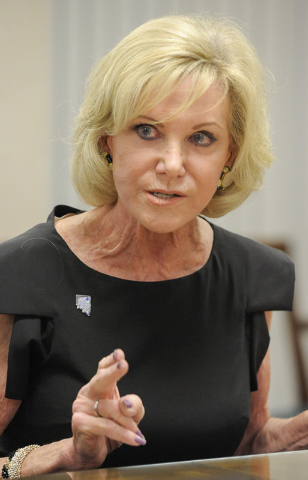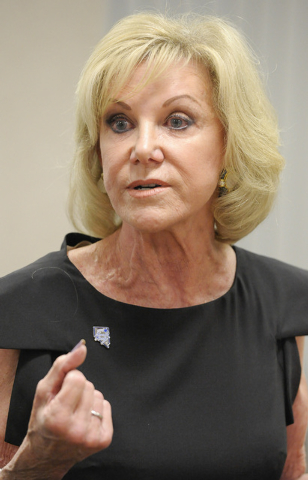 It's no secret Nevada schools are doing poorly, "remaining at the bottom of all those lists," but that's not the entire picture, said State Superintendent of Public Instruction Dale Erquiaga on Wednesday.
The truth is even worse than the statistics would have you believe, he added.
Student scores on state proficiency tests for 2013 show elementary schools average more than 70 percent of fourth-graders reading at grade level. About the same percentage test as proficient in math.
However, the National Assessment of Educational Progress tells a much bleaker story, reporting that only a third of Nevada fourth-graders are adequate in math. Only 27 percent of state fourth-graders are reading as they should, according to the annual exams commonly called the Nation's Report Card.
The nationally administered test — also given in eighth grade — is a truer indicator of whether students are on track for college and career, said Erquiaga, in an interview with the Las Vegas Review-Journal's editorial Board.
"We're not being honest in our historic reporting of where we are, and we're certainly not being prepared or ready for where we're going," he said.
The impact can be seen among college-bound students. According to state education officials, a third of in-state college students need remedial courses to be ready for college-level courses, such as English. For these courses, students still pay but earn no college credit, merely preparing them for college-level English.
"They have to retake what we (high schools) were supposed to teach them," Erquiaga said.
Again, the reality is starker. The state tracks its college remediation rate only by the number of in-state students who enroll in college courses.
However, many students take college placement tests but end up not pursuing a degree. If they are factored in, about 50 percent of in-state college freshmen are placed in remedial courses, according to Dan Klaich, chancellor of the Nevada System of Higher Education.
"Half of the graduates from Nevada have to, sort of, start over when they arrive at an institution of higher learning," Erquiaga said. "They now have to pay for what we, the taxpayers, have already paid for."
That spells disaster for Nevada's workforce, he said. Research suggests that in five years, 65 percent of Nevada jobs will require a postsecondary certificate or college degree, he said. Only 30 percent of Nevada's current workforce has obtained any kind of degree or certification after high school.
"That's where we find ourselves, where we are," said Erquiaga, who is ending his first year as chief of Nevada public schools with a massive effort on his hands.
The Nevada Department of Education is replacing current state tests and academic standards, morphing itself from a "filing cabinet" in Carson City to an entity that will hold schools accountable for their failures, he said. "Currently, there is no accountability. All we do is hold up a report card (for each school)."
Changes will start in the 2014-15 school year, "re-setting every expectation," said Erquiaga, describing how Nevada schools are implementing new standards for what students are expected to know and replacing state tests to reflect those standards.
But without consequences for falling short of these standards and tests, they're no different than the report card, "just a list," he said.
Any spending proposal that Erquiaga presents to the state in the next few months for the 2015 Legislature has to come with repercussions for schools that spend and don't show success.
"What will happen if the (performance) numbers don't change? Do they lose the money? What has to change?" Erquiaga said.
But accountability is coming by way of a federally mandated evaluation system for teachers and school administrators that Nevada has decided will rely on student performance statistics for 40 percent of their job evaluations.
"We want to champion the champions," said Elaine Wynn, president of the State Board of Education, "but get rid of the ones who've been failing our kids for decades."
The evaluations have proven more difficult than planned because two-thirds of teachers either don't teach material or students tested by state exams, causing officials to stall implementation another year.
"This is not easy work. This isn't for the fainthearted," said Wynn, noting that 35,000 high school seniors annually leave the Nevada public school system. "We lose generations of kids as we fuss around with it."
But it needs to be done right and fairly, or it will be just another long-winded effort "for naught," she said.
Contact Trevon Milliard at tmilliard@reviewjournal.com or 702-383-0279. Find him on Twitter: @TrevonMilliard.