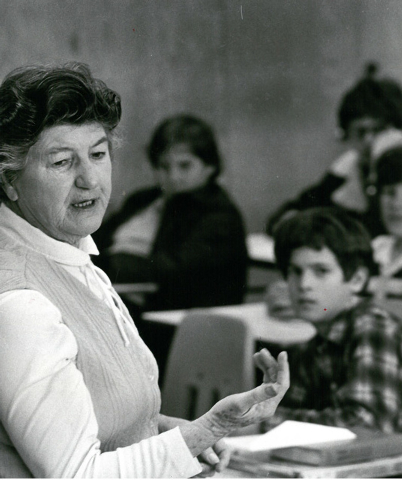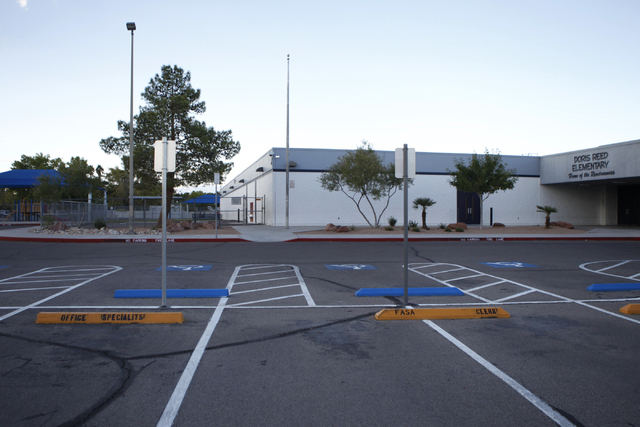 During her 40 years as an educator, Doris Reed taught in three nations and expanded the minds of hundreds of students.
Her efforts led her to become the first immigrant to teach in Nevada schools and the namesake of Reed Elementary School, 2501 Winwood St.
"She was one of many who have influenced me to become an English teacher," said Melonie Poster, former student of Reed and principal at Reed Elementary. "She was always talking about her love for reading. She made sure that our time at school was enjoyable for us."
Reed was born on April 3, 1915, in England.
With the help of a scholarship, she enrolled at Sittingbourne County School for Girls at age 9 and finished her formal education in 1931.
At 16, she took the University of London School certification test and passed with honors. Athletically, she excelled in soccer, field hockey, tennis and swimming, according to the Clark County School District's website, schools.ccsd.net.
She earned her higher education certificate in 1933 and a Bachelor of Arts degree from the University of London in English, history and French in 1935.
Reed was appointed English mistress at Nottingham Ravensworth Road Mix Central School in September 1937. She continued to instruct at several London schools during World War II.
Then, in 1947, Reed moved to Bermuda and taught English and physical education at St. George Grammar School.
She ventured to Las Vegas five years later with hopes of teaching but was unable to find a job because Nevada law prohibited "alien teachers" from obtaining teaching credentials.
With help from former Las Vegas educator Maude Frazier, Reed was able to pass a bill by the 1955 Nevada Legislature to overturn the law.
In 1956, she began teaching at Henderson Junior High, which is now Burkholder Junior High School.
There, she founded what is now the Burkholder Junior High School drama program.
While serving as drama coach at Burkholder, she produced two plays a year for 20 years. During that time, she made Shakespeare the basis of her eighth-grade curriculum and was a tour guide at Spring Mountain Ranch State Park.
"I had her for English, speech and drama. She was a bit intimidating, yes, but a great teacher," said Anna Sowell, a former student. "She would always say, 'Enunciate your words.' Once, I was asked if I was from England. I said, 'No, why?' They said, 'Because you speak so clearly and precise.' Thanks (to) Mrs. Reed."
Two of her English students were Les and Glen Charles, who gained international fame as longtime writers on the hit TV sitcom "Cheers."
In addition, Reed also lobbied for a boys soccer coach at Basic High School. When no qualified male teacher agreed to coach the team, she volunteered to coach for two years.
"She really knew the game and all the tactics," said Donald Chris York, another former student. "Doris was responsible for getting soccer a sanctioned high school sport for Basic High so we could get a letter 'B' to wear on our school sweaters."
She retired on Aug. 31, 1986, at 71 years old.
In 1986, Reed Elementary School was named for her.
"We in the Clark County School District will use her living history as a guide for our youth and this school will forever be a reminder to each of us that a successful life is judged by our contributions to others," read the 1986 dedication at the school.
Reed died at 86 at the Beehive Assisted Living Home in Las Vegas.
"She was such a wonderful person, so full of energy, feelings and wisdom," said Samuel Fixico Jr., another former student of Reed. "A lot of people thought she was mean, but they just didn't understand that she was doing much more than teaching English literature. She was teaching us about ourselves."
Contact North View reporter Sandy Lopez at slopez@viewnews.com or 702-383-4686. Find her on Twitter: @JournalismSandy.