Feedback spotlights praise and fear of Clark County School District overhaul
August 10, 2016 - 6:24 pm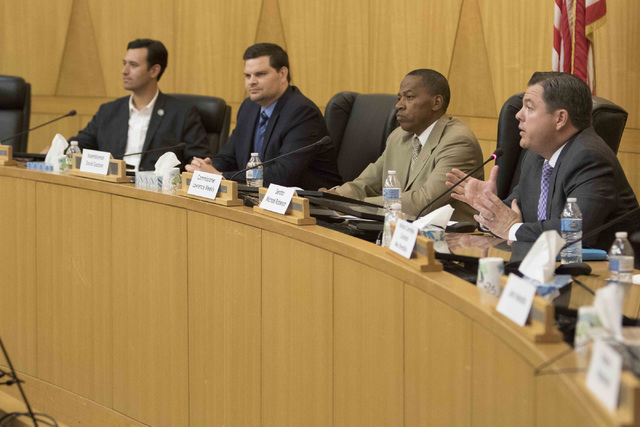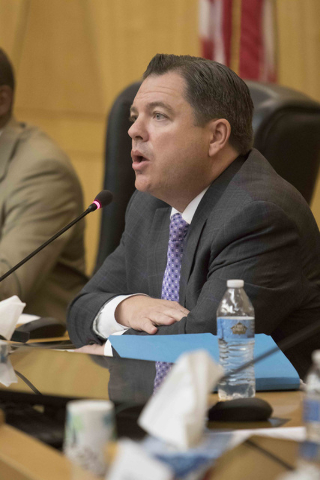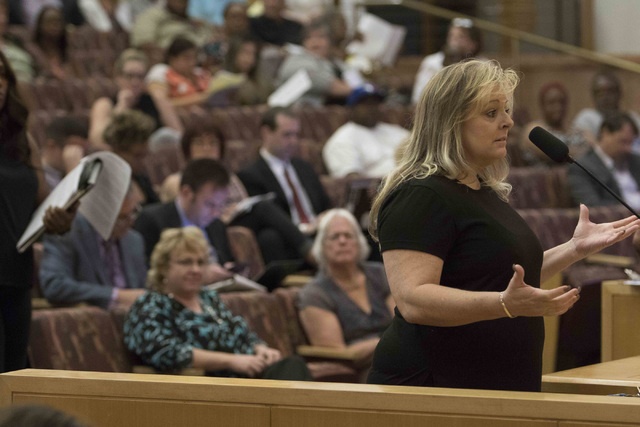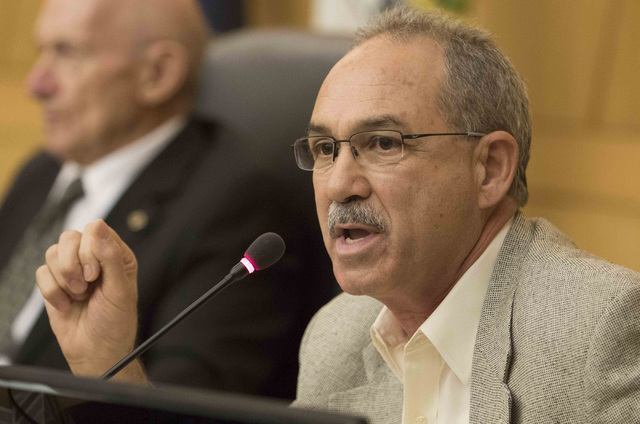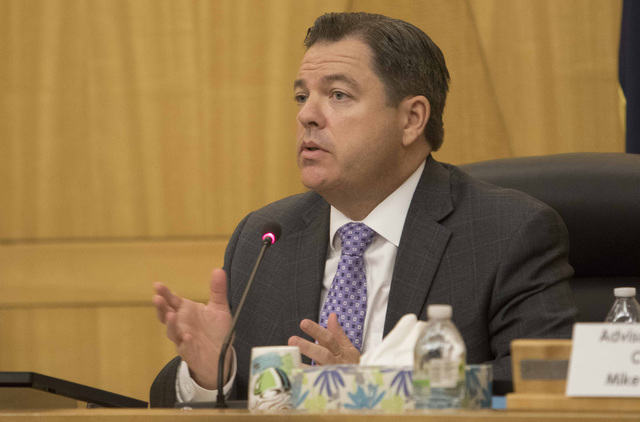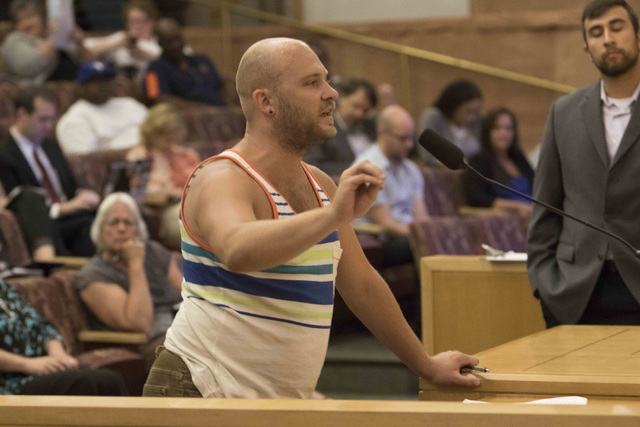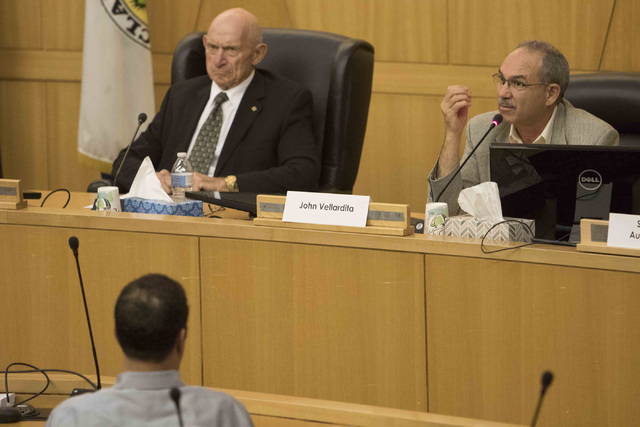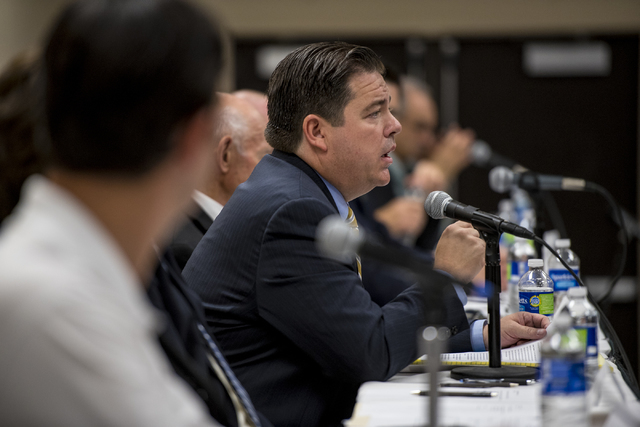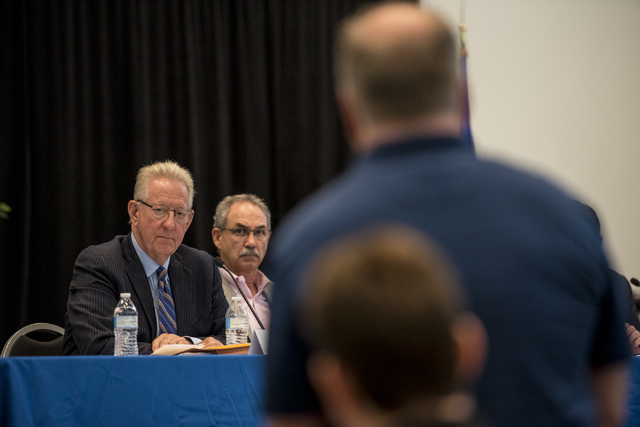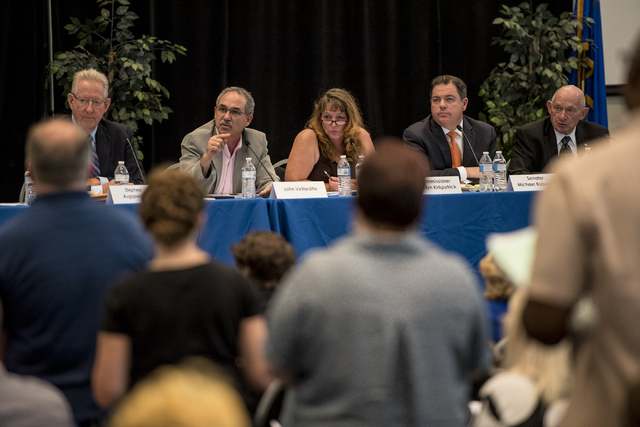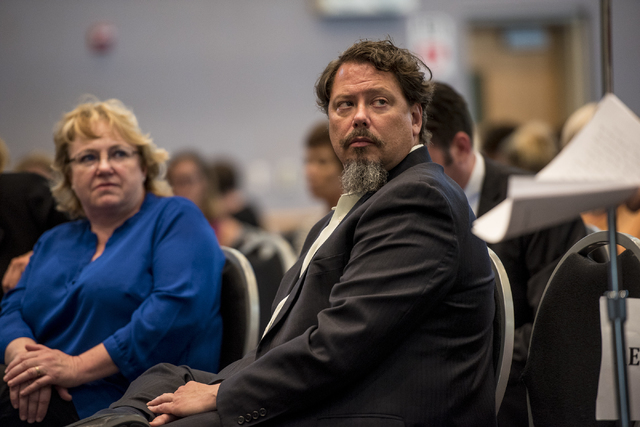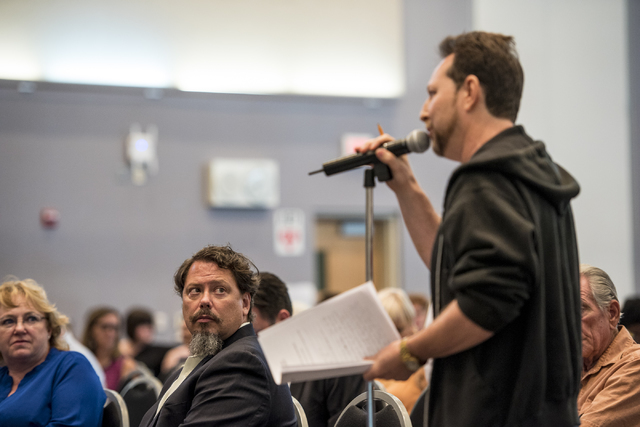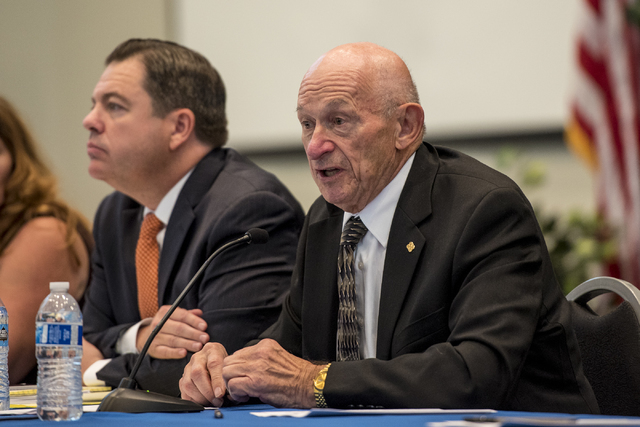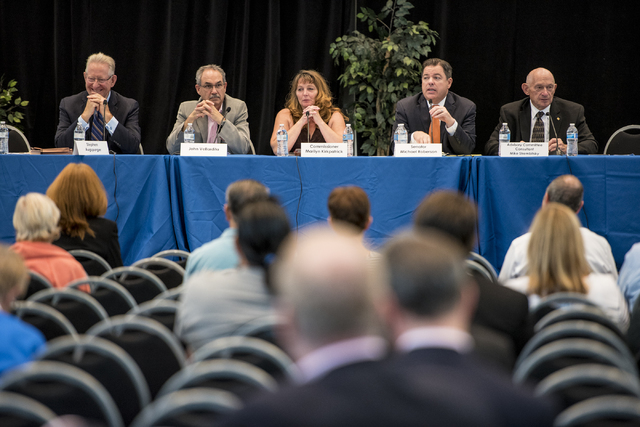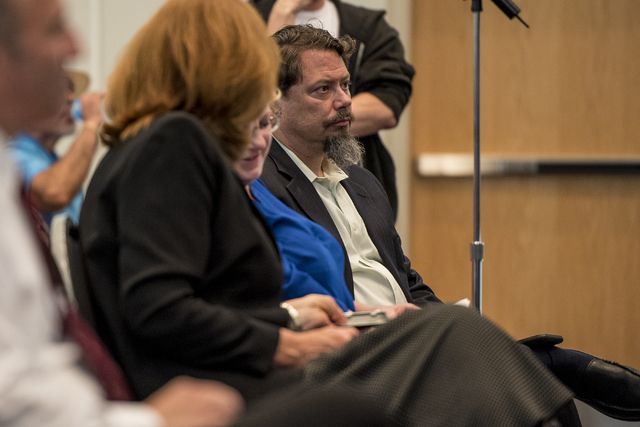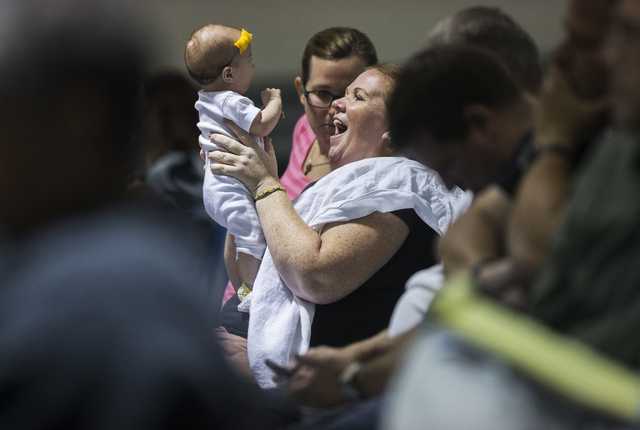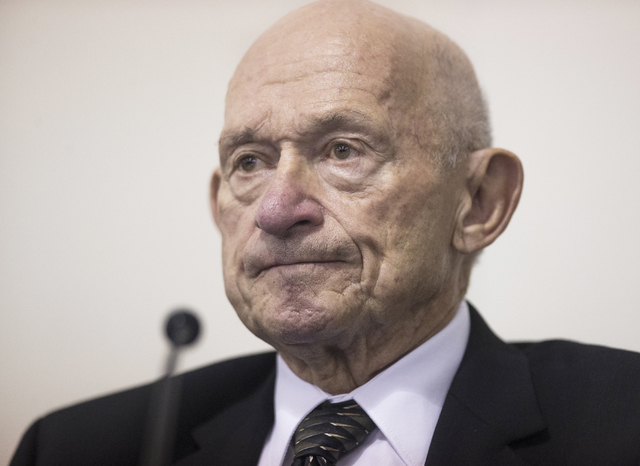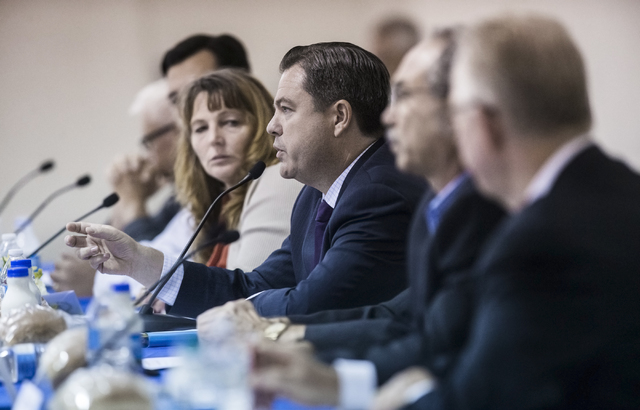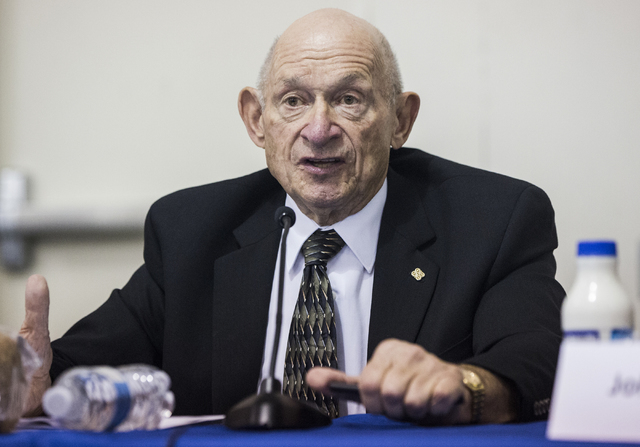 The fate of school budgets, support staff jobs and English language learners consumed much of the conversation at a series of public meetings meant to gather feedback on an ambitious plan to overhaul the Clark County School District.
Held over the past three weeks at community centers and schools across the district, the forums drew plenty of praise, especially from parents, for a proposal that would strip power away from central administration and grant principals more control over academic, budget and staffing decisions.
Many teachers and school support workers, however, feared for their job security and worried that the plan would empower campus administrators to outsource their services to contractors or harass employees who questioned their decisions.
State lawmakers and education officials attempted to dispel those concerns, promising to address them before a legislative panel votes on a final plan next week. But the public meetings also have illuminated widespread anxieties that the reorganization of the nation's fifth-largest school district will cement historical disparities for at-risk and minority students.
"When you have a community that's above the water, and everything is beautiful and everything is going great, but yet there's a community under the water (and) the community that's on top doesn't have a clue of what's going on …where's the equity come in there?" asked Clark County Commissioner Lawrence Weekly, who represents one of the most diverse districts in the county.
"How does all of this work in terms of this plan?" Weekly added at the close of a forum he hosted Tuesday. "Those are things that I think a lot of people just still have a lot of uneasiness and a lot of questions."
Different opinions
Refrains of support and criticism of the reorganization plan echoed Wednesday night through the theater at the Winchester Cultural Center during the final town hall meeting.
Assembly Bill 394, which Gov. Brian Sandoval signed last year, required at least six public forums before lawmakers finalize a reorganization plan by Jan. 1.
Since the meetings began July 28, community members in suburban and largely white neighborhoods offered the strongest support for the reorganization, which upon approval would happen by August 2017. Moapa Valley residents also gushed about potential in the plan for school communities to meet the needs of their students better than competing for resources from a sprawling central administration.
"Take a moment and get really excited about the potential of what this could be because we're really excited," said Annalise Castor, with the education reform group Break Free CCSD.
"We're composed of parents, teachers and administrators, and so take a minute when you're looking at this and try to look at it through our eyes," she told audience members at the Aug. 1 town hall at the Silver Mesa Community Center in North Las Vegas.
That optimism contrast starkly with pleas that came from Hispanic and black families and community activists.
Pls don't risk making r Black students invisible again. Put safety nets in Plan 2 keep proficiency gaps front/ctr #CCSDReorg @RobersonForNV

— Yvette B. Williams (@YvetteBWilliams) August 10, 2016
Throughout the forums, particularly at those held in the inner-city, minority residents warned that the absence of any mention of equal opportunity for all students would keep the best teachers and most resources flowing to wealthy, white neighborhood schools.
"Without oversight, measurable outcomes and accountability, the question remains: How will (the district) effectively ensure equity in every school, processes to deal with problem schools (and) staff on issues such as disparity in discipline or lack of access to quality programs?" asked Yvette Williams, chair of the Clark County Black Caucus.
More time
Michael Strembitsky, a consultant the state hired for $150,000 to develop the reorganization plan, previously stated that schools with more autonomy will "take on ownership" of every child and find creative ways to meet their needs.
And state Sen. Michael Roberson, R-Henderson, who chairs a legislative panel charged with approving a final plan, repeatedly stressed at the town halls that more money should follow students to each campus under Strembitsky's proposal.
Legislative staffers soon should post an updated version of the plan, which Roberson said will clarify exactly what services will remain central and how schools maintain financial transparency.
Also need clarity how 15% or less of that money remains central if so many services will remain central #CCSDReorg https://t.co/H3S4gYA1qK

— Neal Morton (@nealtmorton) August 10, 2016
Still, some members of the public — including the Clark County School Board, minority rights advocates and district employees — have pressured lawmakers to take more time finding solutions to their concerns.
Teacher Karlana Kulseth, who attended an Aug. 8 forum at Desert Breeze Community Center, said the accelerated timeline worried her as a parent. She asked if there was "any way" Roberson could delay a final vote on the plan — if only to build more public support for the plan.
"The answer is no," Roberson replied.
Contact Neal Morton at nmorton@reviewjournal.com or 702-383-0279. Find him on Twitter: @nealtmorton
RELATED
Panel unanimously approves Clark County School District breakup plan
Plan calls for breakup of Clark County School District one year earlier than originally proposed
Clark County leaders draft wish list for school district breakup
Superintendent's plan to divide CCSD criticized
Tension, politics and personality mark planning for CCSD breakup