Former ACLU director to head state education association
November 29, 2010 - 9:06 pm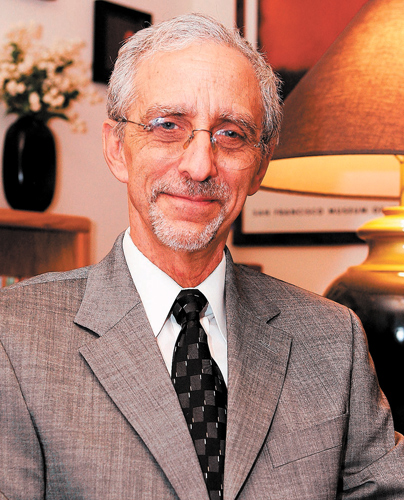 The former leader of the American Civil Liberties Union of Nevada has accepted a job as the executive director for the Nevada State Education Association.
Gary Peck said Monday that he agreed earlier this month to take the position of executive director of the NSEA, the association that includes teacher unions throughout the state.
Peck said he is ironing out the details of his salary and start date. He said tackling the upcoming legislative session that begins in February will be his first big challenge.
"It's a job I will do with the same passionate dedication as I did my previous jobs," Peck said. "I have always cared deeply about individual rights. And there is no more fundamental right than that of a child to have a quality education that ensures they will have every opportunity to succeed in life."
Peck, who left as ACLU of Nevada executive director in July 2009, was largely credited for revitalizing the civil liberties group after he joined it in 1996.
Under Peck's leadership, the ACLU fought battles for the rights of the homeless, voters, immigrants, women, homosexuals, indigent defendants in the criminal justice system, religious minorities and those seeking to engage in free speech.
Before his hiring, the organization was known primarily for its efforts to combat police brutality.
Peck will replace Terry Hickman, who held the job for more than three years.
Lynn Warne, president of the NSEA, said Peck's passion and dedication to public education made him an ideal candidate.
"Gary's been an outspoken activist all his professional career," Warne said. "His integrity and enthusiasm will be refreshing."
Warne said her organization's primary goal in the upcoming legislative session is to increase per-pupil funding statewide. Nevada consistently ranks among the states with the lowest funding per student in studies.
She acknowledged that in these grim economic times, securing that goal of increasing funding for students will be a challenge.
Contact reporter Antonio Planas at aplanas@reviewjournal.com or 702-383-4638.