Kids get back-to-school boost at two Las Vegas fairs
August 12, 2017 - 4:54 pm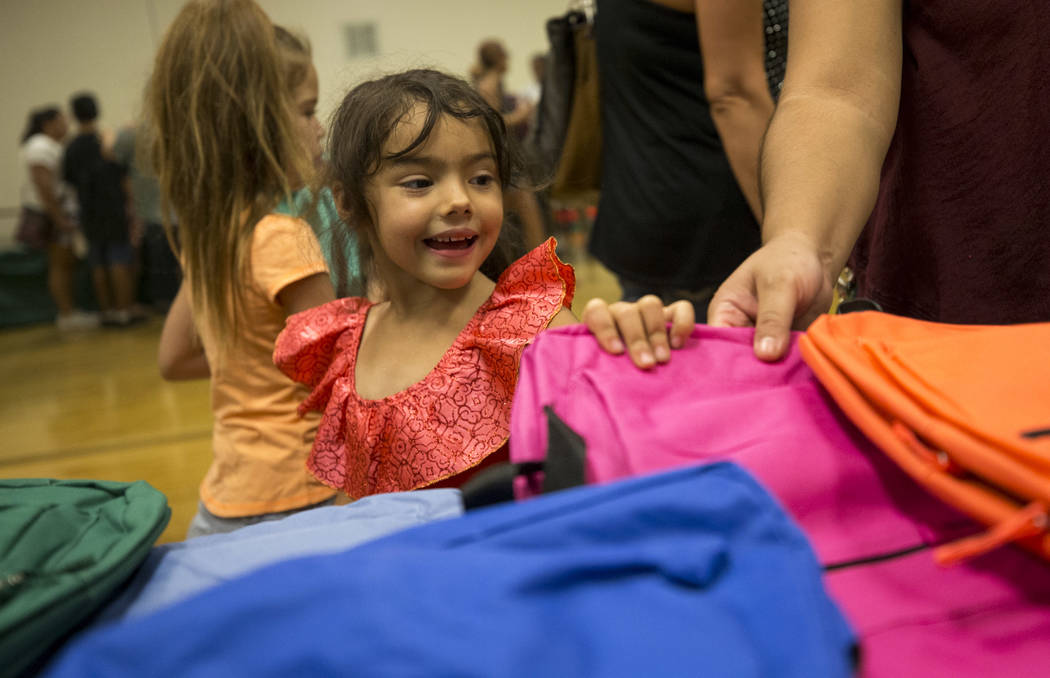 Schoolchildren got a back-to-school boost Saturday during two Metro-sponsored fairs near downtown Las Vegas.
Kids had a chance to pick out a new backpack, fill it with supplies, get a free eye exam and more during the fairs sponsored by the Metropolitan Police Department's Downtown Area Command and Bolden Area Command.
The two fairs were designed to help lower the financial burden on low-income families, Metro said in a news release. Local businesses and community members donated supplies for the fairs.