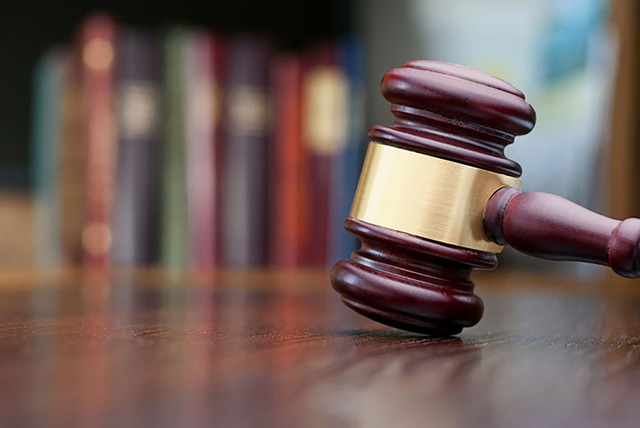 A high school civics contest hosted by the 9th Circuit federal courts has announced its finalists for 2017.
The contest, open to all high school students in the western United States, asks its participants to respond to U.S. Supreme Court decisions related to Japanese-American internment camps during World War II, the U.S. District Court said in a release. Students could submit either an essay or short video on the theme, titled "Not to Be Forgotten: Legal Lessons of the Japanese Internment."
The 15 courts of the Ninth Circuit held local contests to determine finalists for the larger, circuit-wide competition. District of Nevada finalists who attend the larger 9th Circuit contest are eligible to win additional cash prizes and a trip to San Francisco.
First place finalists in Las Vegas included Las Vegas Academy senior Annasophia Laurent for the essay and Las Vegas Academy senior Joshua Riel for video.
"Civics education helps ensure that young people become knowledgeable citizens who understand and participate in our democracy," U.S. District Judge Janis Sammartino of San Diego said.
Winners of the larger 9th Circuit contest will be announced in June.
Contact Rachel Hershkovitz at rhershkovitz@reviewjournal.com or 702-383-0381. Follow @rzhershkovitz on Twitter.
Essay winners
1st place: Annasophia Laurent, Las Vegas Academy senior
2nd place: Liara Marie Santos, Las Vegas Academy senior
3rd place: Winona Jane Caro, Las Vegas Academy senior
Video winners
1st place: Joshua Riel, Las Vegas Academy senior
2nd place: Gregory Salsman, Andrew Hurtado and Justin Lee, West Career and Technical Academy juniors
3rd place: Zane Mechem, Anali Macias and Ashanti Jake, Las Vegas Academy seniors