Lawmakers hear plan for massive overhaul of Clark County School District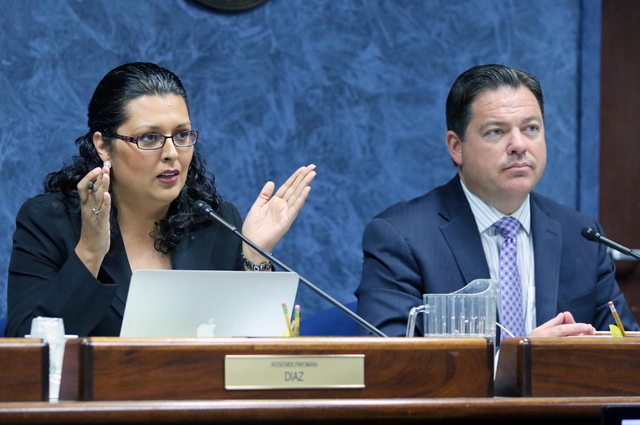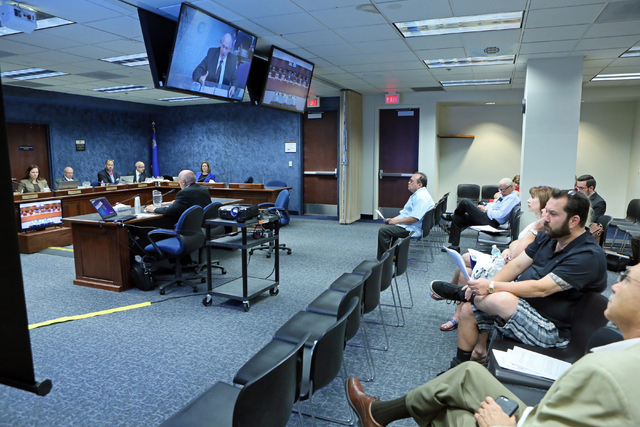 With six months left to decide how Clark County School District should be reorganized, state lawmakers were reminded Thursday of the massive undertaking they clearly face.
Thousands of educators who work across the district must be properly trained. Enough support for at-risk students needs to be provided. Money to acheive those priorities has to be found.
And that represents just a sampling of the issues lawmakers must address before they submit a final reorganization plan by Jan. 1.
"Change is not easy, change is messy, but change is necessary," said state Sen. Michael Roberson, R-Henderson, who chairs a committee of nine lawmakers charged with approving the final plan.
That committee met Thursday for its first hearing over a preliminary proposal to split the district into 357 individual precincts, one for every campus in Clark County.
The plan, drafted by longtime Canadian educator Michael Strembitsky, would shift power away from central administration and offer principals, teachers and parents more control over their school's budget, curriculum and staffing decisions. In exchange, schools would face a higher level of accountability.
Supporters of the reorganization argue it will boost student achievement and cut costs. Critics worry it may deepen the achievement gaps and lack of resources that already exist for schools in poor and minority neighborhoods.
Strembitsky's plan calls for the complete overhaul of business as usual within the nation's fifth-largest school district. And it proposes doing so by August 2017 — a full year earlier than required in Assembly Bill 394.
That prompted at least one committee member to question the need for such an accelerated timeline, especially considering training for principals — who ultimately will bear the most responsibility for the success or failure of the plan — won't begin until February.
"I advocate what were trying to do here," said Sen. Aaron Ford, D-Las Vegas. "I'm not opposed to what's happening, but I want a realistic plan that we can actually implement."
Strembitsky based his plan on a so-called "empowerment" model that he spearheaded as superintendent of Edmonton Public Schools in Canada.
Under that model, the district would transform into a "pay-for-service" agency that offers principals a menu of services, such as payroll services, that they purchase as needed. State and local revenue, rather than flowing through the central administration, would follow each student to their campus and grant principals more autonomy in deciding how to spend the money.
Strembitsky's plan also proposes the assignment of a new administrative layer of associate superintendents; each one would supervise no more than 25 schools. Parents could appeal school-based decisions to the associate superintendents.
Responding to concerns about how high-need children would fare under his plan, Strembitsky acknowledged it made no specific mention of English language learners or special education students.
"When these programs are part of a school budget, and schools take on ownership, there is a much different regard for the programming of these children and these needs than if it is used as a central service function that is 'imposed' on a school," he said.
Strembitsky added that, prior to the committee's next hearing on July 1, he will revise the plan to address the high transiency rate in Clark County. Last year, more than 1 in 4 students moved into or out of a school, raising questions of the stability that parents can expect for their children if each "empowered" school offers a completely different set of priorities.
Parents at the meeting offered a mix of responses to Strembitsky's plan: One said she supported it 100 percent, as another doubted it would do much to help her special needs child.
A representative for school principals, meanwhile, said many of them think the plan "is the best thing to happen" to the district in a long time.
On Friday, a separate committee that advises the main legislative panel meets at 2 p.m. at 555 E. Washington Ave. to discuss recommendations for Strembitksy's plan.
Contact Neal Morton at nmorton@reviewjournal.com or 702-383-0279. Find him on Twitter: @nealtmorton.
RELATED
Plan calls for breakup of CCSD one year earlier than originally proposed
Clark County leaders draft wish list for school district breakup
State lawmakers to revisit empowerment model for CCSD school reform