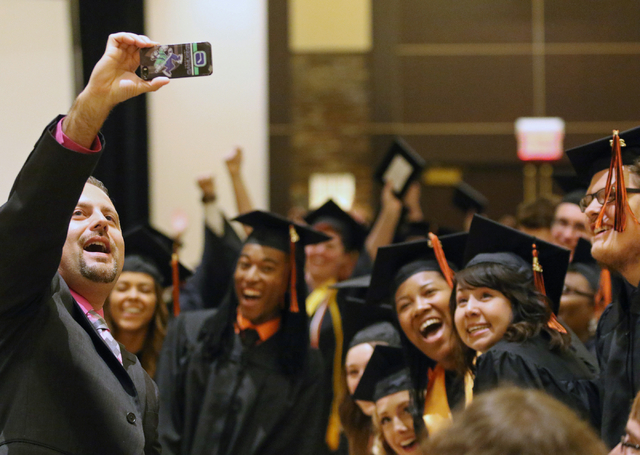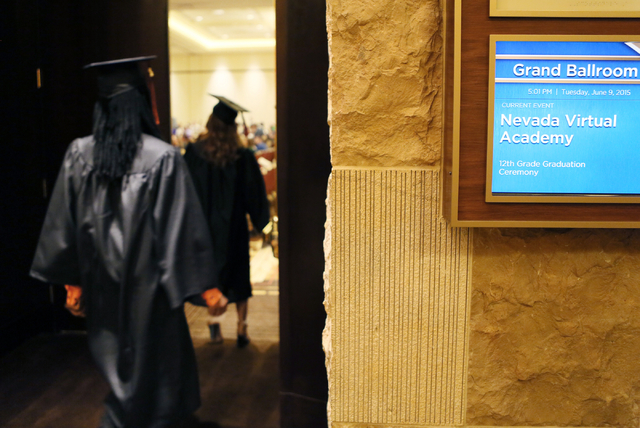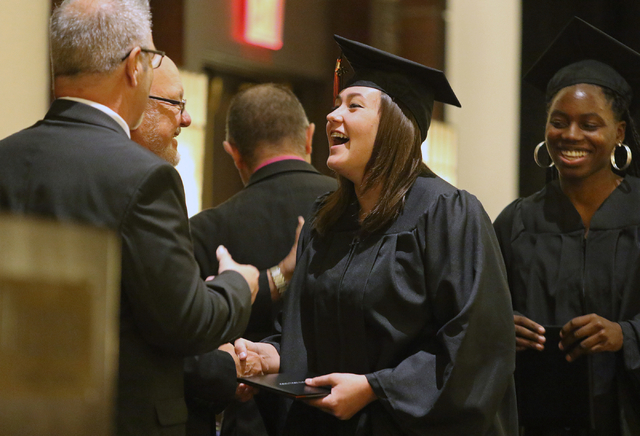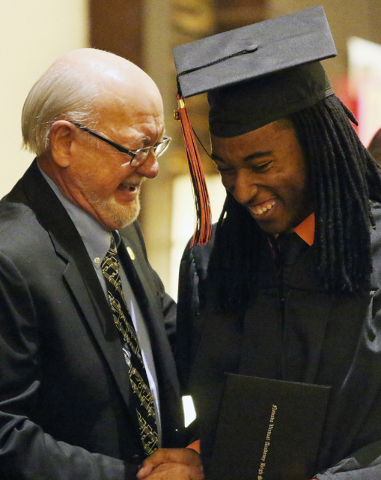 Nevada Virtual Academy students stepped away from their computers to do a different kind of networking on Tuesday.
After earning credits toward their diploma through the full-time, online charter school, many were meeting teachers and classmates face to face for the first time during graduation ceremonies in the Grand Ballroom at Aliante Casino + Hotel in North Las Vegas.
More than 100 students are expected to graduate in the class of 2015, according to a news release.
"We're proud to celebrate the accomplishments of each of our graduates," said Caroline McIntosh, Head of School for Nevada Virtual Academy. "These ceremonies recognize their achievements, but also the encouragement and support of their families and teachers that helped usher them down this pathway to success. Education is evolving from the one-size-fits-all approach."
Nevada Virtual Academy students have received more than $556,600 in scholarships to colleges and universities across the country, according to school officials. Some schools they plan to attend in the fall include University of Nevada—Las Vegas, University of Nevada – Reno, Brigham Young University, Northern Arizona University, University of Oregon, University of Colorado Boulder, Cornell University, University of California, Los Angeles and Berkeley, and University of Washington.
MORE INFORMATION
Nevada Virtual Academy hosts free community events and online information sessions throughout the year. Families can find more information on upcoming events and how to enroll by visiting http://nvva.k12.com.