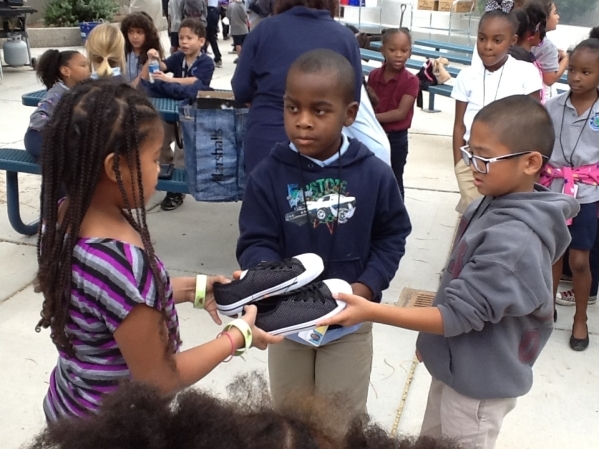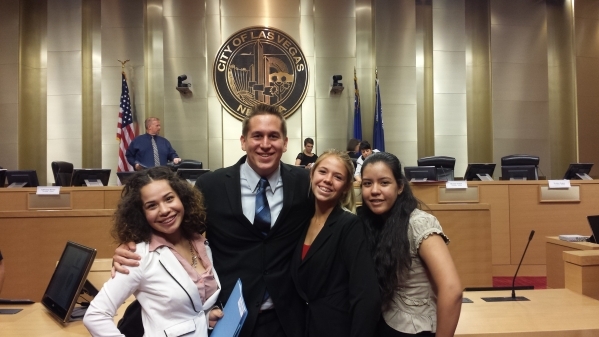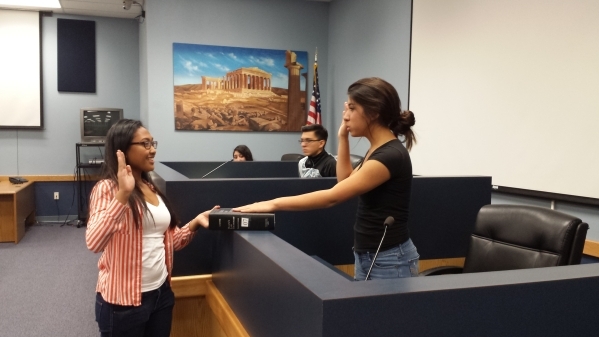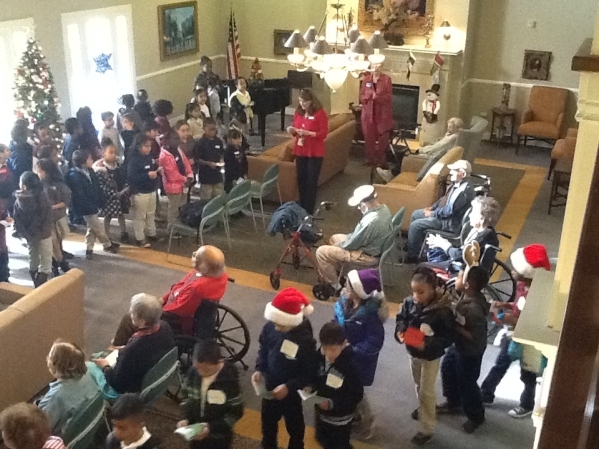 This month is a crucial time for families with children who want to attend a Clark County magnet school, as the deadline to apply is fast approaching on Feb. 2.
Magnet schools were created to offer programs and classes that support and prepare students in a specific field.
"The great thing about magnet schools is that students are able to explore a career while they're young and either confirm that they really love it or realize that it's not for them," said Deanna Jaskolski, principal at the STEAM Academy at Bridger Middle School. "They get to decide sooner rather than later, when it gets really expensive."
Unlike the public schools where students are zoned based on the neighborhood in which they live, magnet schools exist outside of zoned school boundaries, and students have to apply to be admitted.
To help families make an informed decision, View takes a look at magnet schools in the northwest area.
THE STEAM ACADEMY AT BRIDGER MIDDLE SCHOOL
Bridger Middle School STEAM Academy, 2505 N. Bruce St. in North Las Vegas, features a technology-based learning environment that focuses on using technology as a problem-solving tool.
"We offer an exposure of aerospace aviation, biomedicine, robotics, and information technology," Jaskolski said. "We're a high-tech school. We focus on group work, collaboration and technology skills."
Each student receives an iPad to use in daily life.
Aerospace and aviation introduces students to the history and fundamentals of aviation, including basic forces of flight, rocketry skills, space exploration and career opportunities. Students work on computer simulations to fly airplanes and build and design robots, for example, Jaskolski added.
Biomedicine trains students in the human body, disease, basic medical techniques and procedures, medical terminology and operation and care of medical equipment. Students are given opportunities to act upon their learning experiences in school and the community.
Students, staff and community members assist in guiding students to be balanced, knowledgeable, open-minded thinkers, preparing them to become 21st century learners and citizens, Jaskolski said.
The programs are open to neighborhood students who are interested in pursuing a specific field.
Open seats are available for sixth and seventh grades. Visit schools.ccsd.net/bridger or call 702-799-7185.
JO MACKEY ACADEMY OF LEADERSHIP AND GLOBAL COMMUNICATION
In 2004, Jo Mackey Academy of Academic Enrichment and Global Studies, 2726 Englestad St. in North Las Vegas, became known as the Academy of Leadership and Global Communication.
"Our goal is to prepare responsible leaders to succeed in a global society," principal Kemala Washington said.
The leadership program is built on the 3 C's philosophy: the development of positive character, strong citizenship, and outstanding communication through technology to ensure student success.
Students develop responsible leadership skills through lessons and experiences, which promote a clear understanding of desirable character traits and habits of leaders, according to Washington.
An emphasis on developing strong communication skills through technology prepares students to interact effectively.
The five-star school provides a rigorous academic environment, including instruction in arts and technology. Each classroom has a state-of-the-art interactive whiteboard to engage students in learning.
Participation in service projects is crucial to promote students' understanding of their responsibility for active citizenship, Washington said.
"We believe in creating strong citizens here at school and outside in the community," Washington said. "Every grade level has a community service project that they need to work on. Last year, our first-graders paired up with first-graders from Whitney Elementary to tackle the issue of homelessness. They raised $1,900 during a movie night and bought shoes for the first-graders at Whitney. They had a picnic and gave them their gifts. It was really heartwarming."
Mackey's high expectations of academic development challenge each student to find his or her unique path in the global age of information.
There are 100 open seats for first-graders. Students are given sibling and geographic preference. Visit schools.ccsd.net/jomackey or call 702-799-7139.
GILBERT MAGNET SCHOOL FOR COMMUNICATION AND CREATIVE ARTS
Students at Gilbert Magnet School for Communication and Creative Arts, 2101 W. Cartier Ave. in North Las Vegas, engage in an instructional program designed to develop strong communication skills while enhancing each child's creativity.
"I always tell parents that our goal is not to create the next Beyonce or Anne Hathaway; our goal is to create life skills that will help children to express themselves and take risks with confidence," said Stacy Testo, magnet program theme coordinator.
Gilbert's program integrates music, art, physical education/movement, drama and broadcast communication into the entire curriculum so that learning becomes a multimedia and multi-modal experience, according to the school district's website.
The school is equipped with a dance studio, a 450-seat theater and a television studio where students learn various facets of television production, performance and technical theater skills.
"We're one of the oldest magnet schools in the valley," Testo said. "We've been here since 1994."
The focus of the school is to increase students' oral and written communication skills and help them gain confidence and self-assurance as they participate in school activities. They receive not only a fine arts education but also academic preparation to help them become better thinkers and communicators, Testo said.
The school also has a longer school day in order to expose children to different activities, such as puppetry, storytelling, ballet, Spanish and violin.
Open seats are available in grades one through five. Visit schools.ccsd.net/gilbert or call 702-799-4730.
CANYON SPRINGS HIGH SCHOOL
The Leadership & Law Preparatory Academy at Canyon Springs High School, 350 E. Alexander Road in North Las Vegas, offers a blend of the traditional high school experience, 21st century skill acquisition, and civic leadership training.
"We're one of the only schools in the country to have our own courtroom," said assistant principal and supervisor of the magnet program, Laura Willis. "Our goal is to prepare students in leadership and law coursework. It's a great program for kids who want to save the world — meaning, by working in nonprofits, law or politics."
All Leadership & Law students are enrolled in the same classes during their first two years, studying the basis of the American legal system, as well as the foundations of leadership in the business and political worlds.
At the end of their sophomore year, students choose to major in one of four career pathways.
Business Leadership majors continue their studies in management styles, business, marketing, and entrepreneurship.
Global Leadership majors continue their studies in world and American politics, media and policy, and global issues.
Military Leadership majors continue their studies in Air force, JROTC, military strategies and the art of warfare.
Law majors continue their studies in constitutional, civil and criminal law, and legal debate. Students experience project-based learning, refine public speaking techniques, and develop collaboration, communication, and critical thinking skills.
"Our kids have to have a good work ethic," Willis said. "In order to qualify to apply, we look at the student's attendance and citizenship."
The magnet program is taking applications for students who are currently in eighth or ninth grade.
"Kids can come here and get the whole high school experience while concentrating in something they love," Willis said.
Visit schools.ccsd.net/canyonsprings or call 702-799-1870.
For additional information regarding magnet schools, visit magnet.ccsd.net or call 702-799-8492.
— To reach North View reporter Sandy Lopez, email slopez@viewnews.com or call 702-383-4686. Find her on Twitter: @JournalismSandy
How to apply
At the elementary and middle school level, there are no specific requirements to attend a magnet school.
High school qualification for a magnet school or career and technical academy is based on the first semester report card.
Online or paper application, ranking the top three school choices, are due 3 p.m. Feb. 2.
Applications are available online at ccsdapps.net.
Lottery notification letters will go out in late February.
Additional information: 702-799-8492; magnet.ccsd.net