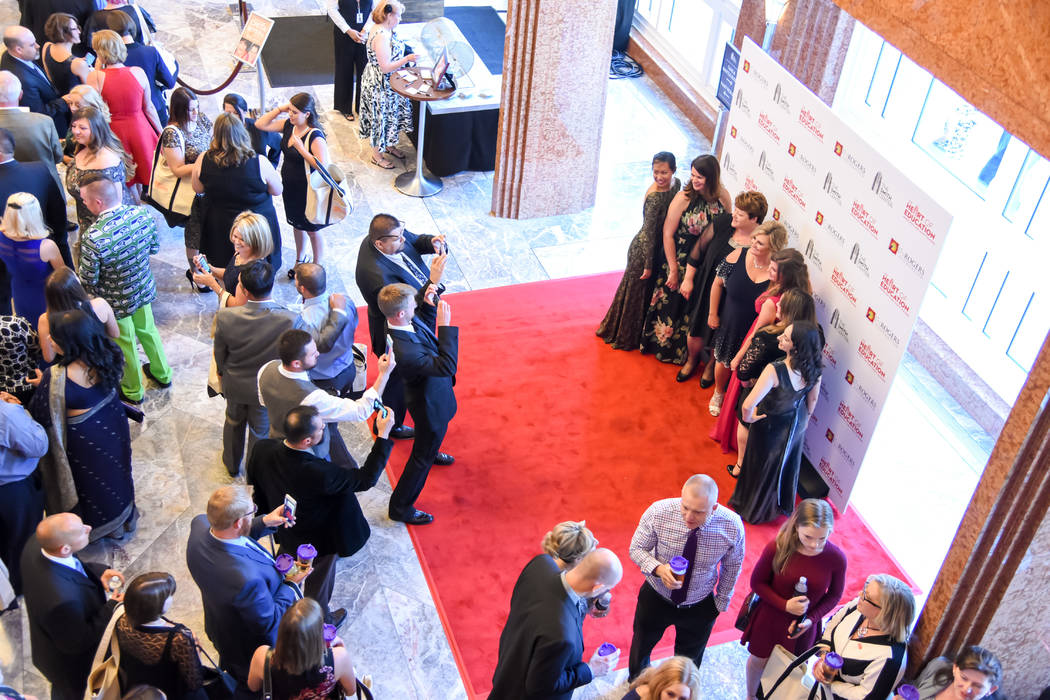 Nominations are open for the third annual Heart of Education Awards, which recognize outstanding teachers in the Clark County School District.
The awards ceremony, hosted by the Smith Center for the Performing Arts and the Rogers Foundation, will include a red-carpet reception for all finalists in April. Twenty winners will receive a cash prize of $5,000, plus a $1,000 donation to a school program of their choice.
"Clark County has so many incredible teachers whose stories simply aren't told enough," Myron Martin, Smith Center president and CEO, said in a statement.
Anyone can nominate a teacher at TheHeartofEducation.org until Jan. 18. A group of community leaders and education experts will review submissions to choose finalists and winners. The 2017 awards recognized more than 900 finalists.
Contact Amelia Pak-Harvey at apak-harvey@reviewjournal.com or 702-383-4630. Follow @AmeliaPakHarvey on Twitter.