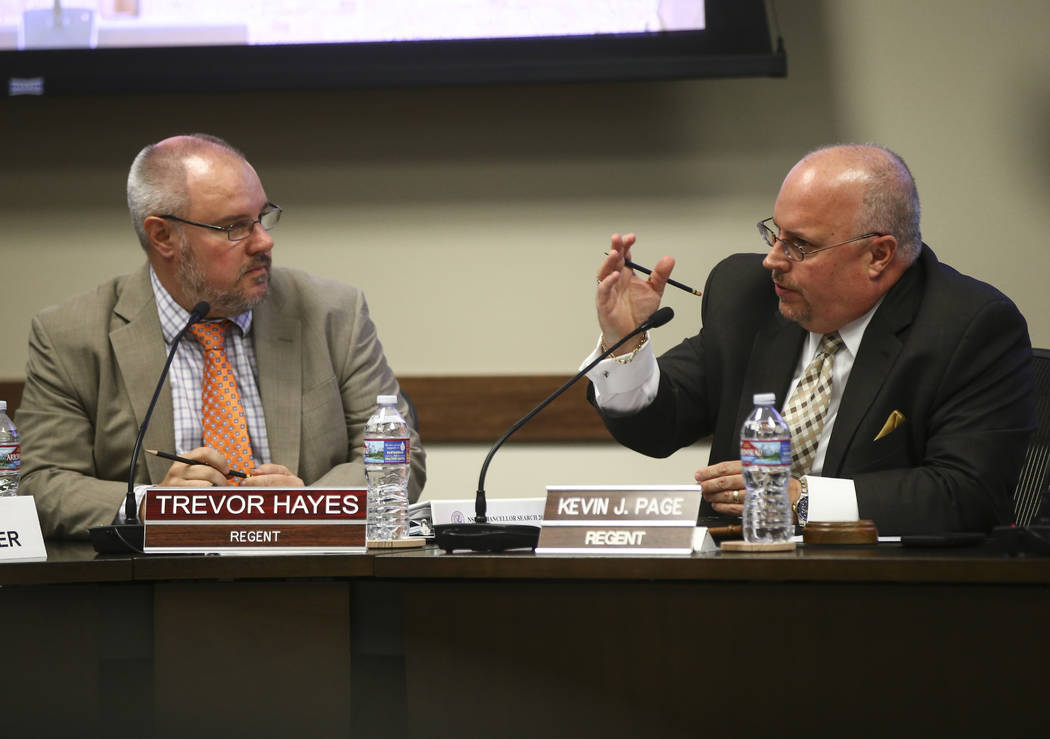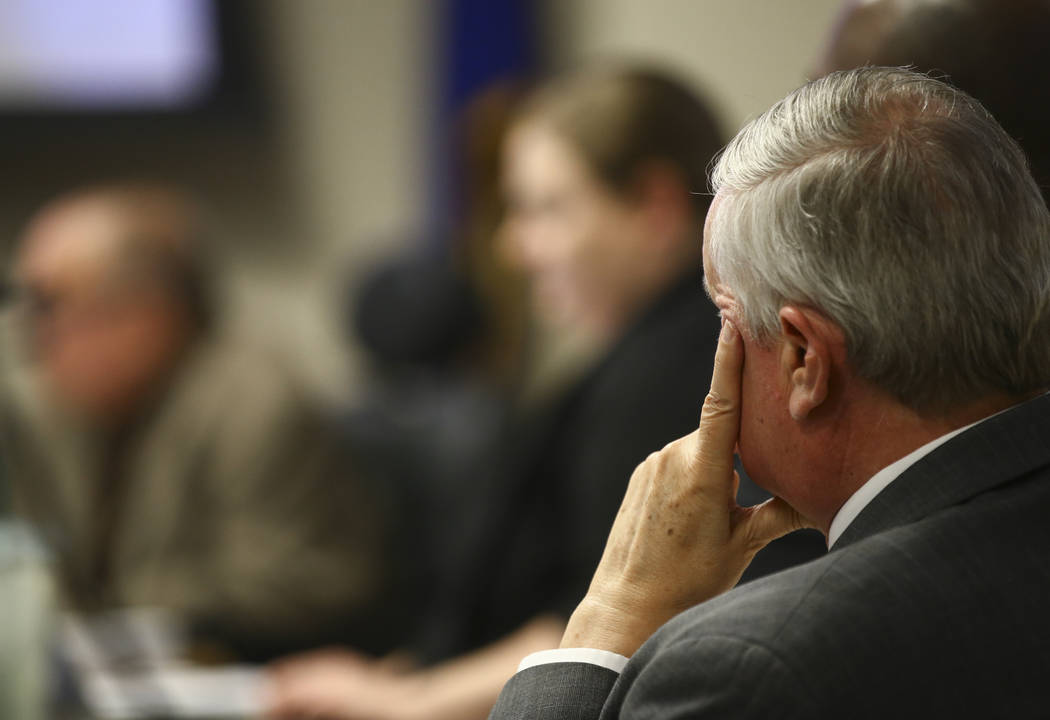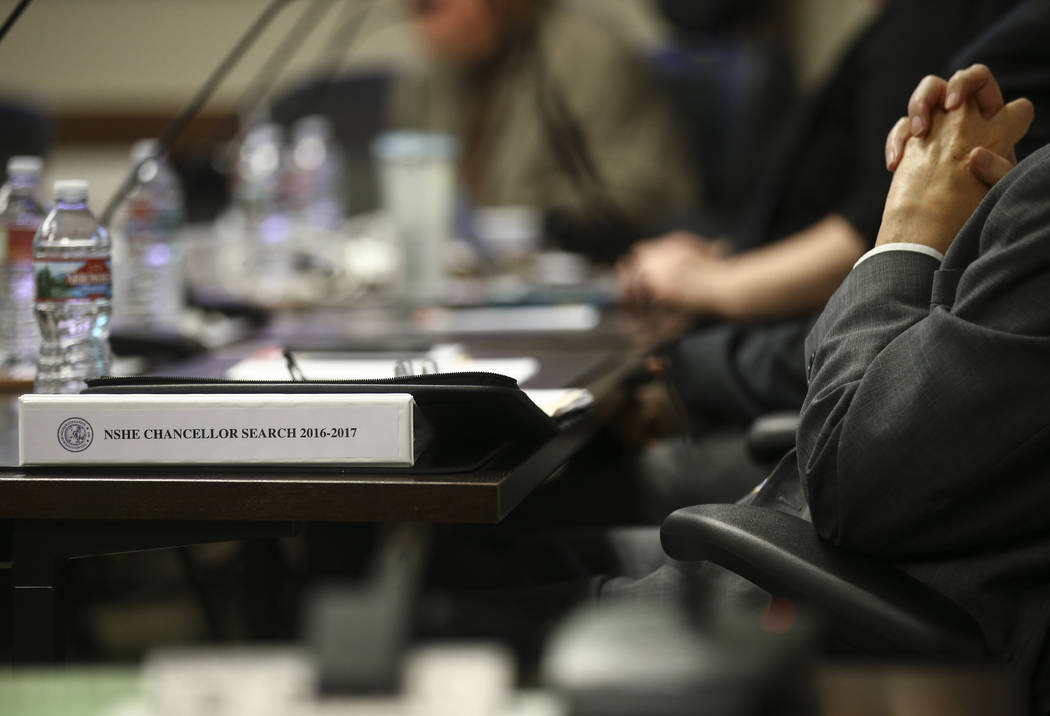 With only a month remaining on acting Chancellor John White's contract, the clock is ticking for the Board of Regents to find a replacement to lead the Nevada System of Higher Education.
The chancellor search committee agreed Wednesday — three weeks after White backed out from seeking the job permanently — to continue searching internally for candidates while also expanding the scope to include qualified people with ties to the state.
"We're close (to announcing a replacement)," said Regent Kevin Page, chairman of the search committee. "As we talk to those internal candidates other names have surfaced — people in town, with ties to Nevada."
Page said the candidate who is brought forward would likely serve for one year in an acting capacity.
A second motion approved Wednesday authorized Page to seek out internal candidates who might also be interested in the position permanently. If a qualified candidate is not found by July 31, the national search will resume.
"I think NSHE deserves the best," said Alok Pandey, an advisory member to the committee and chairman of the Faculty Senate at the College of Southern Nevada. "If we don't find the most suitable candidate in the first search, it does not mean that we will not find it in the second search. I think a national search … is a must."
The search for a permanent chancellor began in December when regents hired AGB Search in Washington, D.C., to conduct a national hunt. The firm originally received 33 applications, which it whittled down to five semifinalists, all of whom dropped out. Four cited concerns with their names being made public in the semifinalist stage.
White's name then rose to the surface. The board was poised to offer him a four-year contract at an annual salary of $485,000, but he backed out the day before he was to be permanently appointed to the post.
"I think the process has been pretty bad," said Peter Guzman, an advisory member and president of the Latin Chamber of Commerce. "It's John White, then one day it's not. He's not even supposed to be considered, then he is. … I think the process has been almost embarrassing."
Guzman said he wants to make sure the opinion of the advisory panel is heard.
"In a room with such eloquent, articulate, educated people, I think we can do a better job," he said.
Also Wednesday, the regents authorized Page to negotiate a compensation package with the candidate for both the acting and permanent chancellor position.
Contact Natalie Bruzda at nbruzda@reviewjournal.com or 702-477-3897. Follow @NatalieBruzda on Twitter.
NSHE search committee
Members: Kevin J. Page, Dr. Jason Geddes, Trevor Hayes, Sam Lieberman, Allison Stephens.
Advisory members: Paul Bible, Dr. Constance Brooks, Desiree DeCosta, Ken Evans, Tom Gallagher, Peter Guzman, Steve Hill, Marc Johnson, James Dean Leavitt, Matt McCarty, Kristin McMillan, Camille Naaktgeboren, Alok Pandey, Ngai Pindell, Vic Redding, Dr. Michael Richards, Michael Wixom.