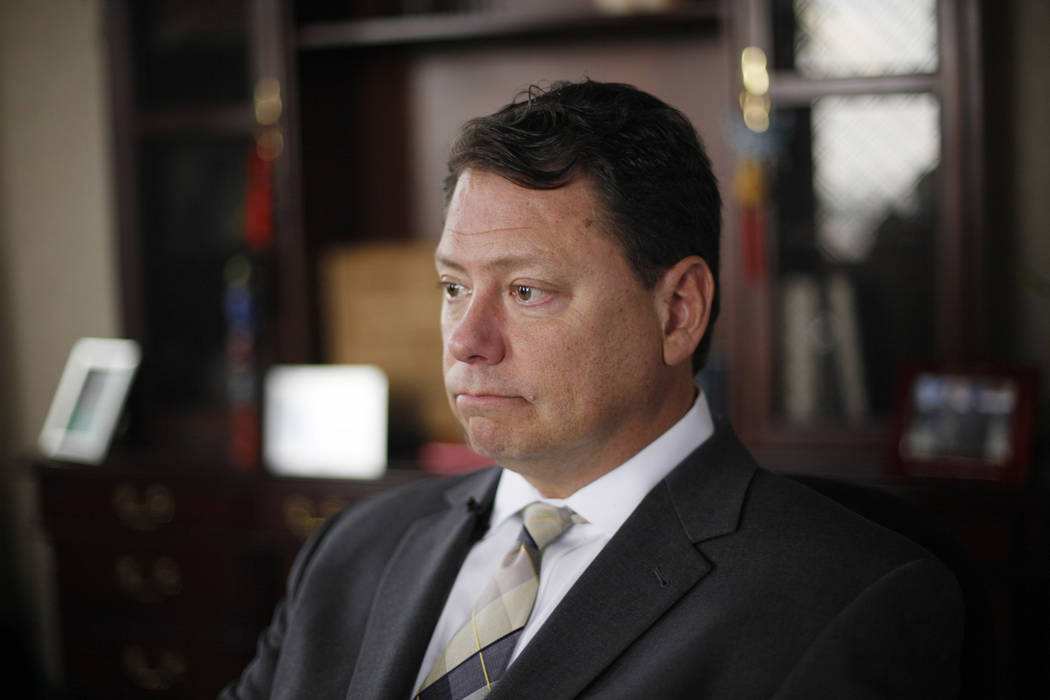 Clark County School District Superintendent Pat Skorkowsky has joined the board of directors of the Las Vegas Global Economic Alliance just three months before his retirement, a move that will give the school district a new presence on the organization that seeks to boost economic development in the area.
Skorkowsky will hold the position while the search for the next superintendent continues, with his successor expected to replace him on the board, according to an announcement Thursday from the LVGEA.
Skorkoswky said it's important for the district to have a seat at the alliance's table.
"It's important for us to know the businesses that they are recruiting and be able to provide valuable information on our K-12 education system to these potential companies," Skorkowsky said.
The membership organization, which includes both public and private sector businesses, normally collects dues from its members but will not charge the district for its post.
The alliance has advocated for education as a means to boost economic development, throwing support behind Gov. Brian Sandoval's education reform efforts in the 2015 legislative session that sharply increased funding to the state's public education system.
Glenn Christenson, chair emeritus of the alliance, said that 35 percent of the companies that don't come to Las Vegas stay away because of the education system.
"We have been and continue to be involved in developing policies around issues that affect economic development," Christenson said. "When you start talking about things like improving higher education as well as K-12, those are real things that work very nicely with economic development."
The alliance also was active in the school district's reorganization.
Christenson chaired the Community Implementation Council, which was tasked with assisting the district with the massive overhaul.
Former CEO and president Tom Skancke also assisted with the reorganization through his TSC2 Group consulting firm, which was awarded a contract of up to $1.2 million to do so.
Skorkowsky said he hasn't thought more about what to do in his retirement. Though he's taken calls from head-hunters looking to fill positions in other districts, he said that he doubts he will ever seek out another superintendency.
"I think it's time for me do to something a little bit different that still impacts kids in a positive way," he said.
Contact Amelia Pak-Harvey at apak-harvey@reviewjournal.com or 702-383-4630. Follow @AmeliaPakHarvey on Twitter.