Rules for gender diverse students get top education official's OK
Updated May 11, 2018 - 7:43 pm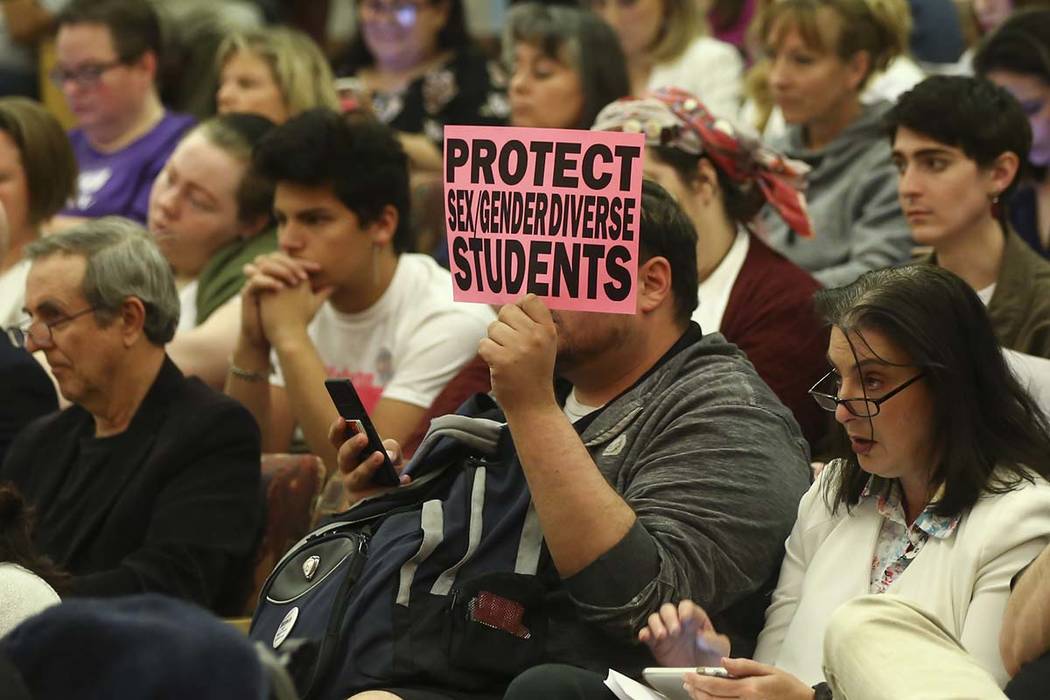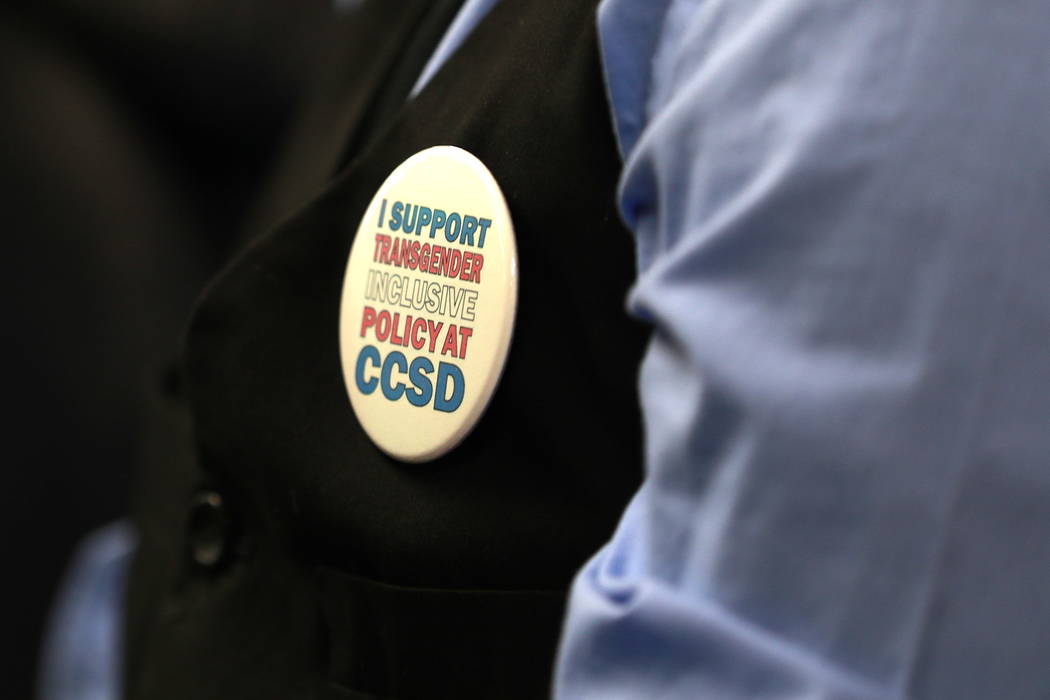 After multiple delays, Nevada top education official on Friday approved guidance for school districts on how to handle students with gender diverse identities.
State Superintendent of Instruction Steve Canavero heard more than 65 comments in the third public hearing on the state regulation, mandated by an anti-bullying law passed by the Nevada Legislature in 2017. Just before 2 p.m., after almost five hours, Canavero adopted the 16-page regulation and explained the next steps.
"It goes to the Legislative Commission, which is a committee of legislators that will have the opportunity to hear this regulation and, ultimately, their vote would enact the regulation and codify it into Nevada Administrative Code," Canavero said.
The state's regulation, which will serve as the framework for school districts across the state to create their own policies, exposed a bitter divide among those attending the meeting. Most of those who showed up in person Friday opposed the regulation, including lawmakers.
'A flawed set of rules'
"My parents have made numerous efforts to provide sound, sensible input," said Assemblyman Chris Edwards, R-Las Vegas, who voted against the measure. "I can tell you that all of my constituents want to know how much of this they have to endure. I know you're trying to do this the best you can, but it's still a flawed set of rules."
Others said the regulation provides necessary protection for students who are often targeted by bullies in school because they are different.
"This is why we are here today, to make sure our transgender students are safe in school and are able to learn in a safe environment," said Aimee Hairr, a Clark County resident and mother of a son who was bullied. "It's really that simple."
Clark County has started working on its own gender diverse policy, which must meet the minimum requirements sent out in the state regulation, but can extend beyond that. And like the state process, it has proven controversial in the half-dozen hearings and meetings at which it has been discussed.
Currently Clark County principals work with students who are gender diverse on a case-by-case basis, including laying out which bathrooms students may use, an often-controversial topic.
A number of speakers, including Edwards, told Canavero to kick the measure back to the Legislature for the 2019 session.
No penalties for misspeaking
The latest version of the regulation addresses a concern that's been brought up often: ensuring that students or staff who accidentally use a wrong name or pronoun for a student who identifies as a different gender aren't disciplined.
The new draft states that districts shall only discipline employees or students whose action demonstrates intent and therefore rises to the level of bullying.
The regulation does not prescribe how schools should handle restrooms or changing areas for physical education classes, but does require that districts have methods to address gender-diverse students' rights and needs. The regulation does not include the words "bathroom" or "locker room," but refers to the state's public accommodation law, which includes schools.
Individual districts will likely have more detailed policies on those issues, which tend to be the most controversial among those who oppose such policies.
Contact Meghin Delaney ay 702-383-0281 or mdelaney@reviewjournal.com. Follow @MeghinDelaney on Twitter.