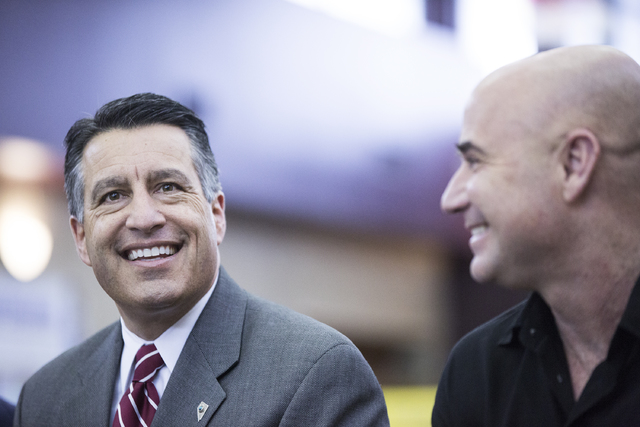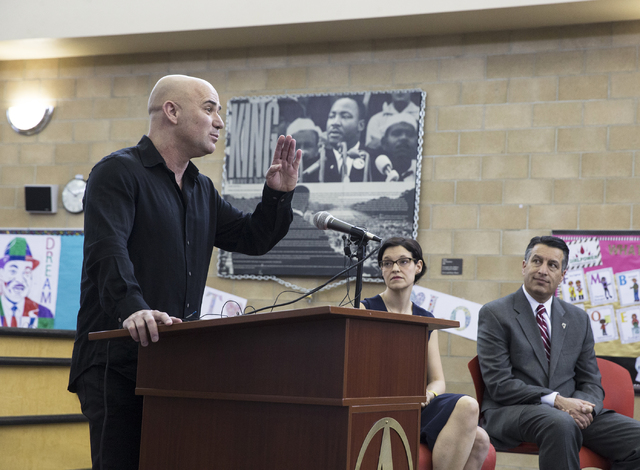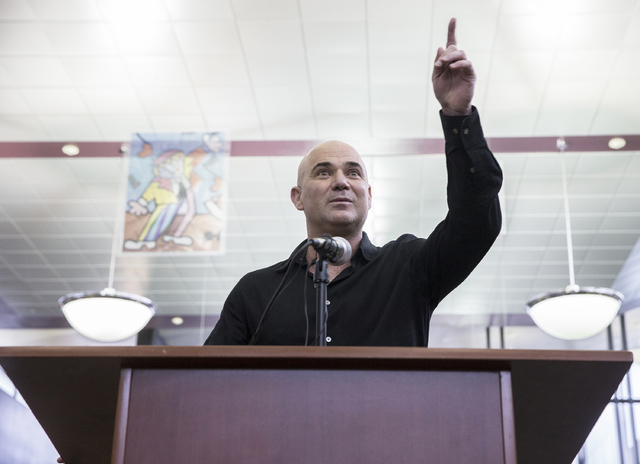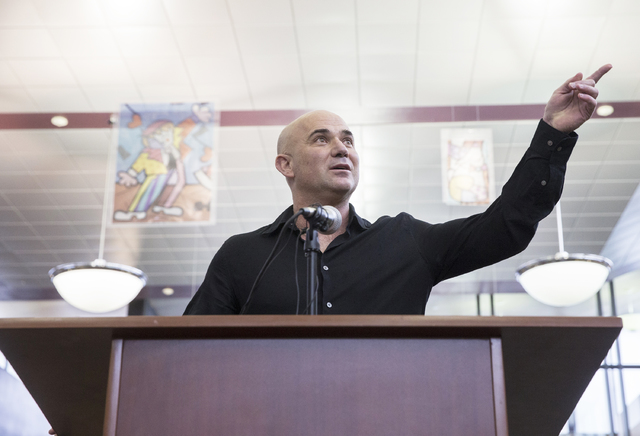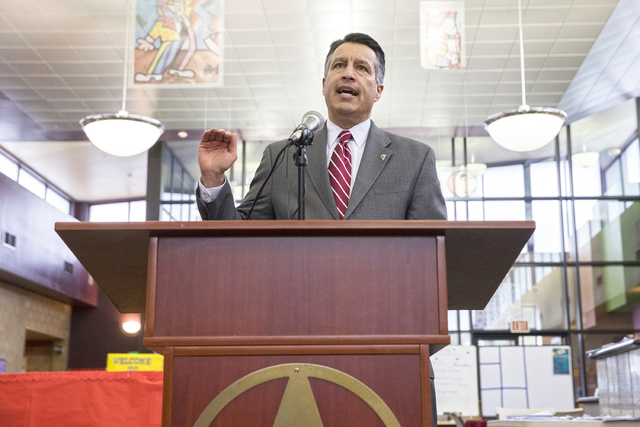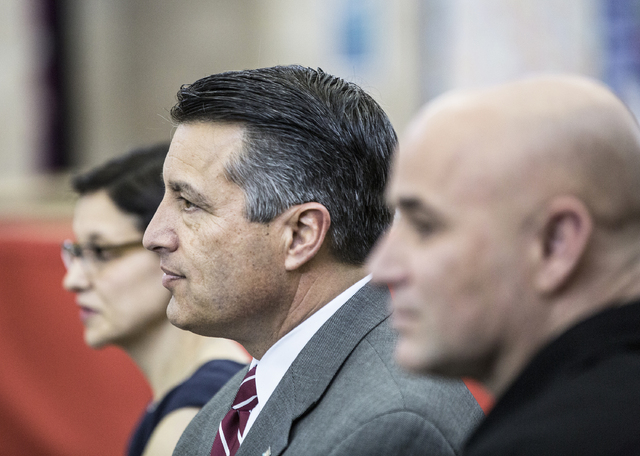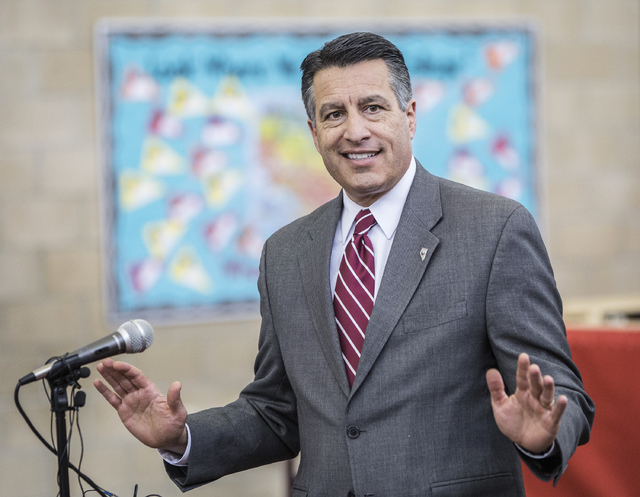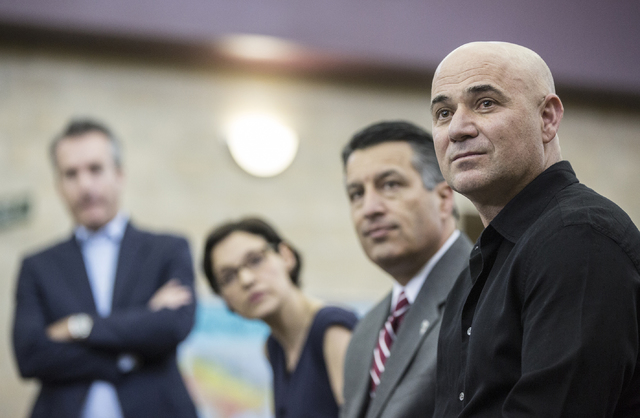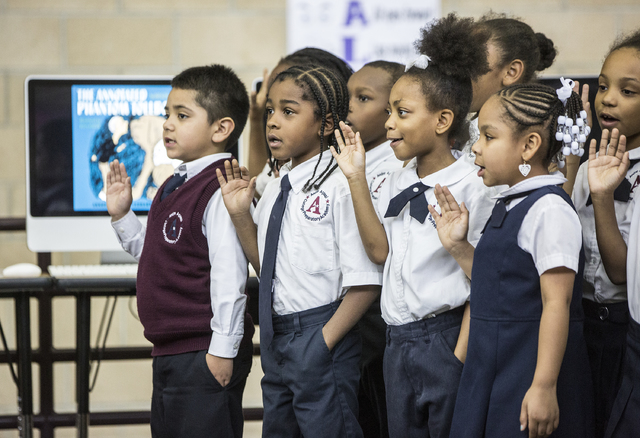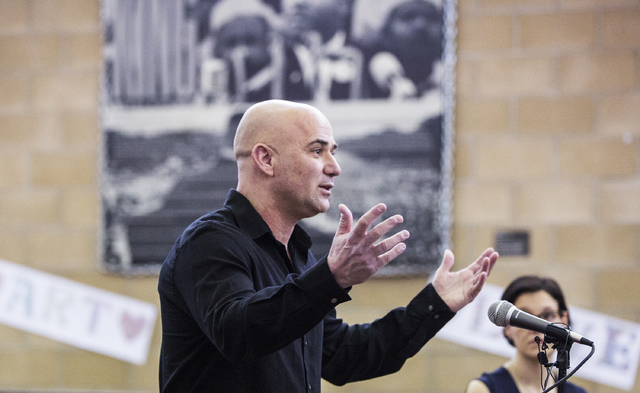 Gov. Brian Sandoval said the partnership between charter operator Democracy Prep and Agassi Prep will serve as the flagship of the Achievement School District despite a flawed rollout and attempts by lawmakers to eliminate the program.
"It's really going to set an example and show other parents in this state what can be done and be able to expose them to best-in-class education so that they can have the opportunities they deserve," Sandoval said Friday during a visit to the school.
The district was created to convert up to six failing public schools into charters each year. Schools and parents have balked at the idea and repeatedly said they wanted more time to improve on their own.
Only two charters are approved to partner with schools. Celerity Educational Group had its conditional approval revoked in January, after federal agents raided the company's Los Angeles headquarters.
Futuro Academy will open in the fall as a neighborhood option for students attending Cambiero Elementary, although students can stay at Cambiero if they wish.
Agassi Prep voluntarily decided to partner with New York-based Democracy Prep in December.
"It's a win for everyone," tennis great Andre Agassi, the school's founder, said Friday. "I'm a facilitator. So why not facilitate this? This is proactive work to get better."
After the Celerity raid, the state Department of Education announced no traditional public schools would be converted for the 2017-18 year, leaving Futuro and the Agassi Prep-Democracy Prep partnership, which will be renamed Democracy Prep at Agassi Campus.
Even so, lawmakers are taking measures to scrap the district. Assemblywoman Dina Neal, D-North Las Vegas, introduced a bill. Senate President Pro Tempore Mo Denis, D-Las Vegas, also said he plans to present legislation to repeal the 2015 law.
Sandoval said Friday he's confident the efforts to eliminate the district will not succeed.
"Those parents are going to be able to see the success children are having here, and they're going to want that success for their kids," he said.
Katie Duffy, chief executive officer for Democracy Prep, said she welcomes the challenge of being the only partnership in the first year.
"Once we prove that this works and it's possible, others (charter operators) will see us and say we can go there, too," she said.
Contact Meghin Delaney at 702-383-0281 or mdelaney@reviewjournal.com. Follow @MeghinDelaney on Twitter.