Second Las Vegas site added for state hearing on gender diverse rules
Updated March 29, 2018 - 8:37 pm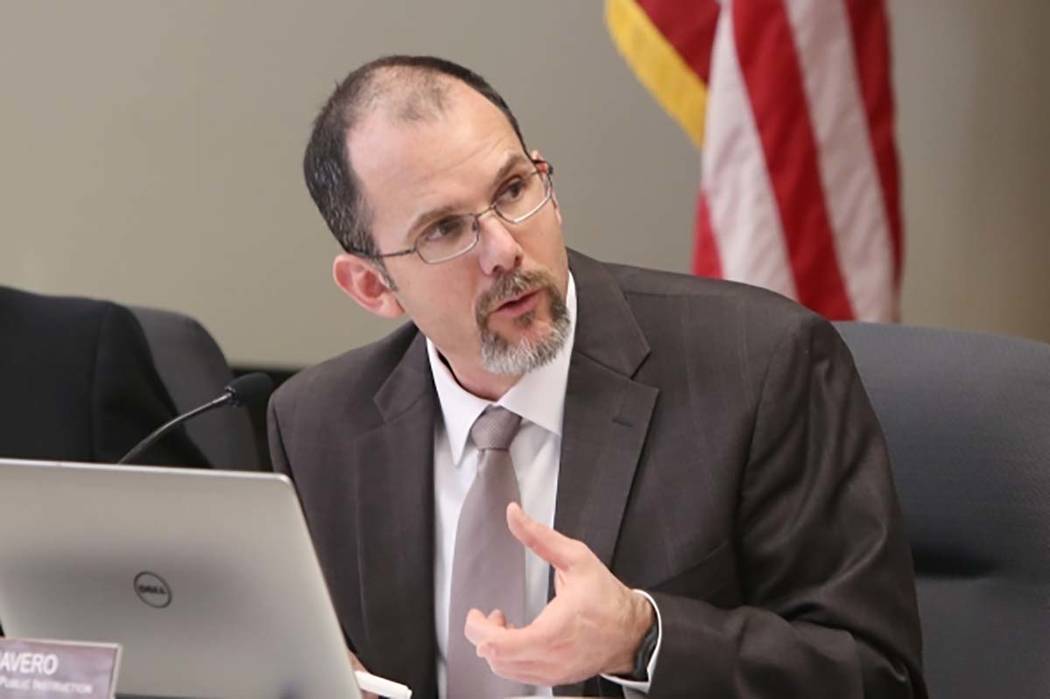 Anticipating another large crowd, the State Department of Education added a second Las Vegas location for a public hearing Friday on its proposed gender diverse regulation.
The Department of Education's board room on Maryland Parkway will be open for the 11 a.m. meeting, as will the auditorium at Silverado High School, at 1650 Silver Hawk Ave. in south Las Vegas. The board room in Carson City also will be open, and the meeting — which will include public comments — will be videoconferenced between all three locations.
The last time the Department of Education held a hearing on its proposed gender diverse regulation in November, members of the public sat on the floor of the board room and spilled out into the hallway. State Superintendent Steve Canavero took no action on the issue at the time.
At a Clark County meeting on the same topic last week, more than 200 people spoke about the issue.
While it added a second location, the Department of Education said it would not postpone the meeting despite fielding complaints about scheduling it during Clark County's spring break week and on Good Friday.
"This meeting was scheduled over a month ago," department spokesman Greg Bortolin said. "We encourage anyone who can't attend to provide written testimony to ndeinfo@doe.nv.gov."
The regulations are required by a state law passed in 2017 that added coverage of students with gender diverse identities, including transgender students, to the state's anti-bullying law. The law tasks Canavero's team with creating regulations.
If Canavero approves the regulations Friday, the language will go to the state Legislative Commission for approval.
The regulations will set a minimum standard for all the public schools in the state to follow. The proposal would require districts to allow students to have their preferred name used during graduation and other ceremonies; allow students to pick the cap and gown combination appropriate to their gender identity; and generally require districts to take steps to prevent discrimination, harassment, bullying and cyber-bullying of transgender students.
Canavero said he delayed passing the regulation in November because the Clark County School District already had started the process of developing its policy and he didn't want to interfere.
The Clark County School Board convened a working group on the issue last summer, shortly after the law passed. But board members didn't sign off on directing the superintendent and his staff to create policy language until last week, after delaying the procedural vote multiple times amid controversy over the proposed policy.
Contact Meghin Delaney at 702-383-0281 or mdelaney@reviewjorunal.com. Follow @MeghinDelaney on Twitter.