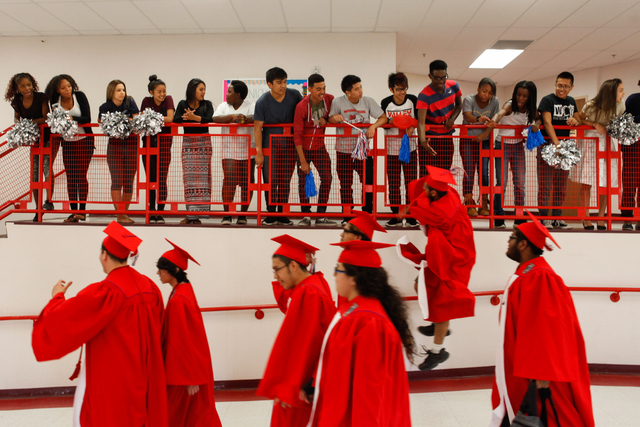 Students who earn the state's Millennium Scholarship soon won't be able to use it to pay for classes that don't count toward graduation.
The state's higher education board on Friday unanimously voted to tweak the program's regulations, allowing the Nevada System of Higher Education to develop ways to enforce the new rule. Education system administrators say the change brings the state's colleges and universities in line with federal financial aid regulations that require students to take a full load of classes that apply toward their chosen study programs.
The performance-based Millennium Scholarship grants awards of up to $10,000 total to more than 10,000 students per year.
Contact Ana Ley at aley@reviewjournal.com or 702-224-5512. Find her on Twitter @la__ley